With winter safely behind us, it's time for new things to bloom. Bring the floral look to your fingertips with these fresh and blooming lovely Spring Nails. You can choose to go with pastels, glitters and accents of daisies.
1. Burgundy with Daisy

To recreate this look you'll need burgundy nail polish, glitter polish for the feature nail and yellow and white nail polish to make the daisy.
2. Dandelions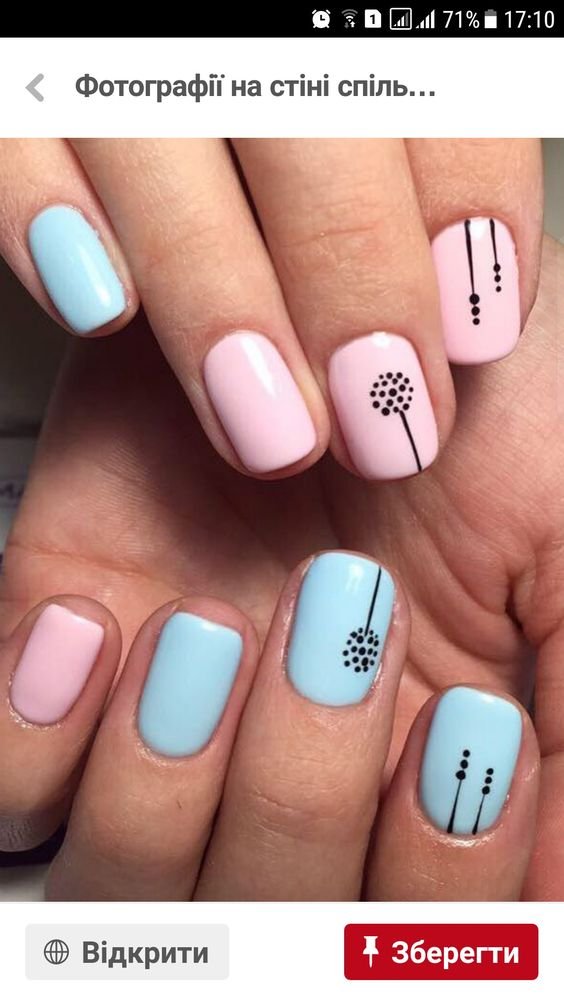 Conjure Spring by painting sweet dandelions on your nails.
3. White Daisy with Gold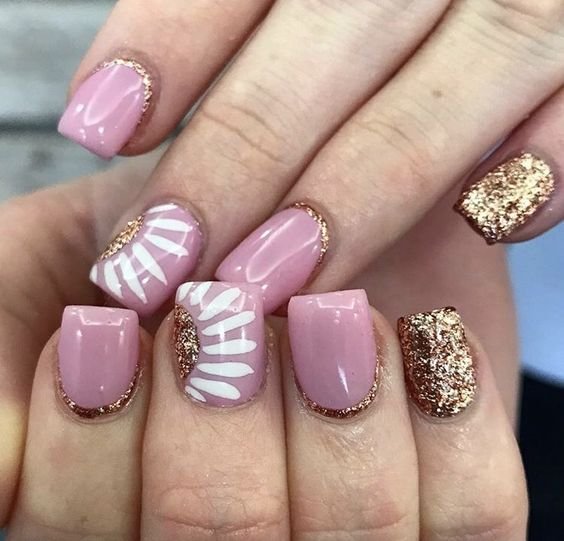 The gold glitter contrasted with the delicate pink really highlights the delicacy of the daisy in this mani.
4. Sunflower

Sunflowers are a great shape to learn to paint on your nails as they can be used from Spring to Summer and into Thanksgiving for the Fall season.
5. Pastel
6. Unicorn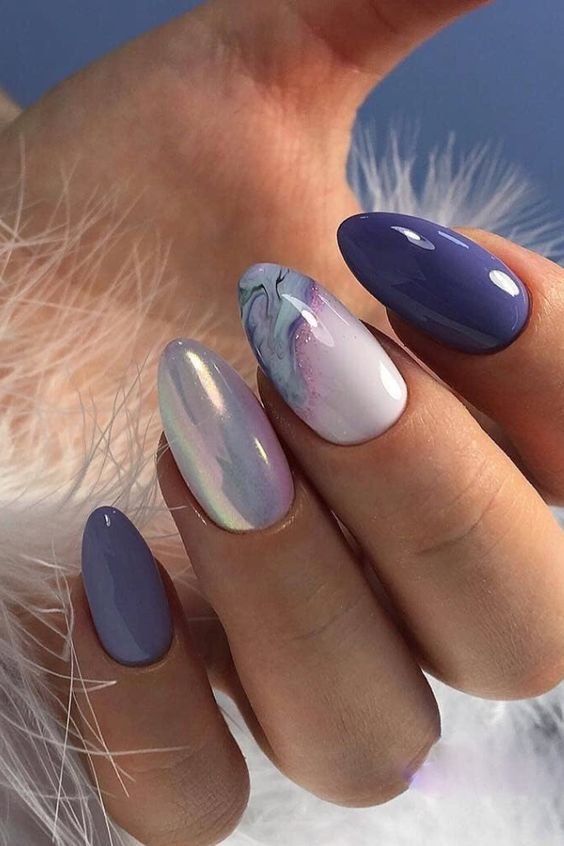 Give the essence of this fantastical flying creature with purples and chrome.
7. Pretty Flowers

The vibrancy of this beautiful floral design is a kin to the pretty patterns you see on patterned china and is ideal for the spring season. The bright pink on one of the accent nails makes the manicure bold, while the floral and arrow designs on the others create a wonderful contrast.
8. Pastels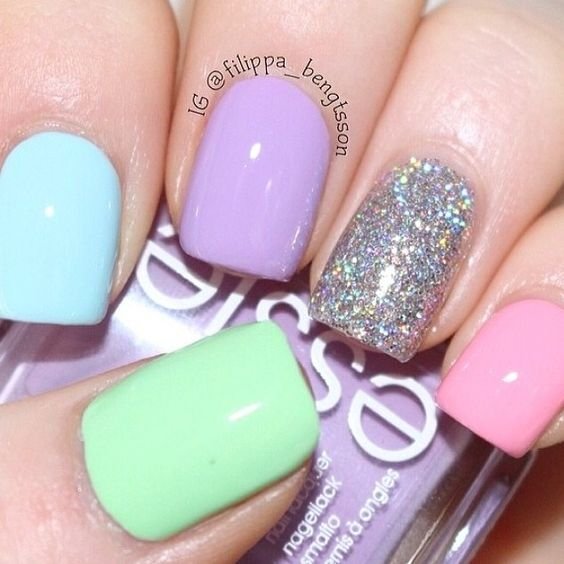 Nothing says Spring like a mani painted in pretty pastels.
9. Lavender

Lavender reminds us of all the beautiful flowers growing in the woods at this time of year so it's perfect to paint your nails with.
10. Pale Pink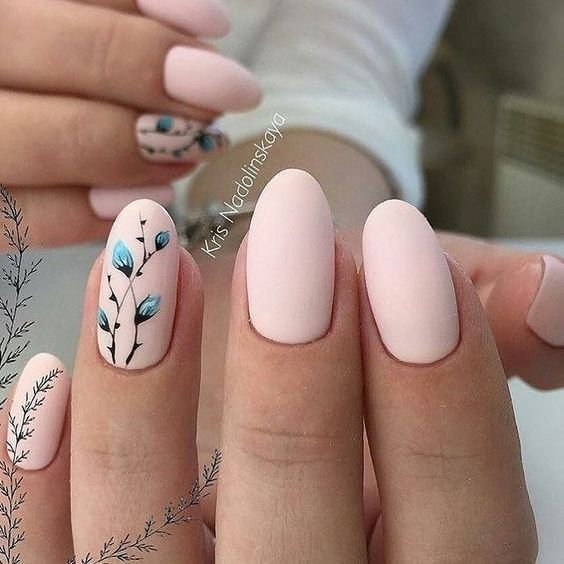 11. Blue Daisies
12. Red Sunflower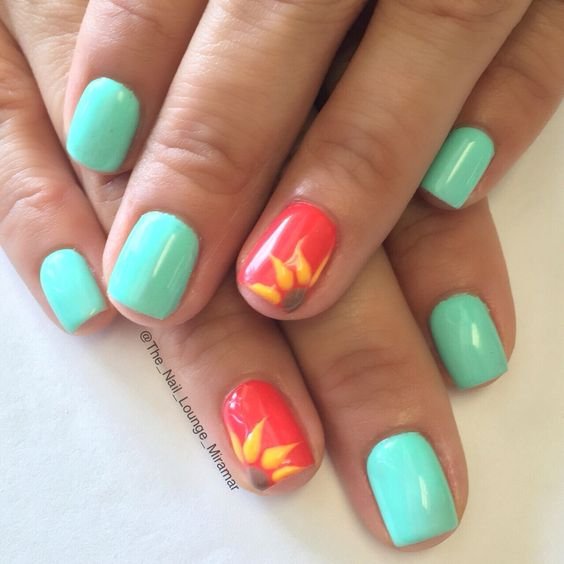 13. Purple Pastel
14. Pink with Daisies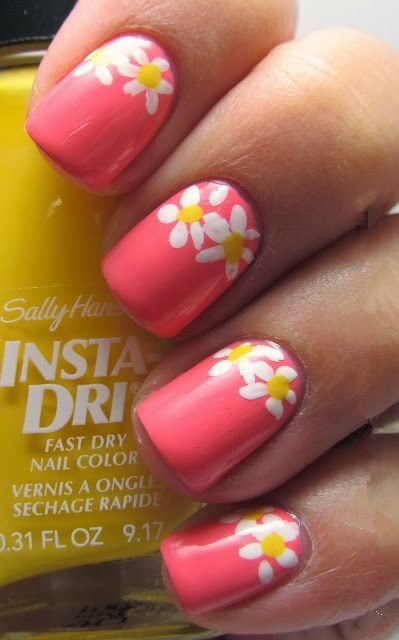 The bright pink used here is also a great shade to use when transitioning your nails from Spring to summer.
15. Tattoo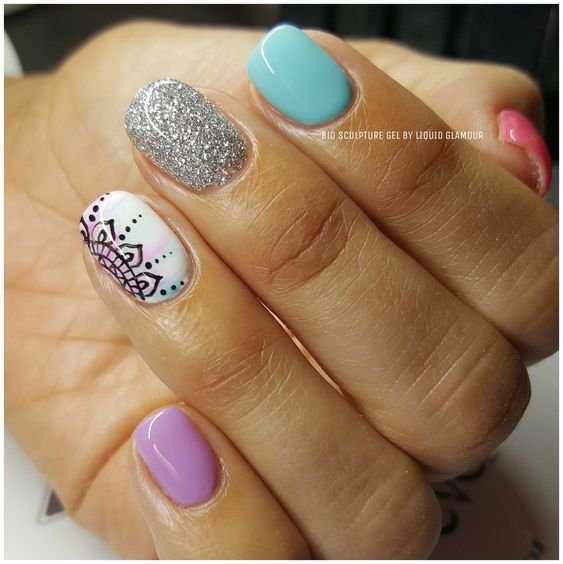 16. Delicate Flower
17. Grey with a Daisy Accent Nail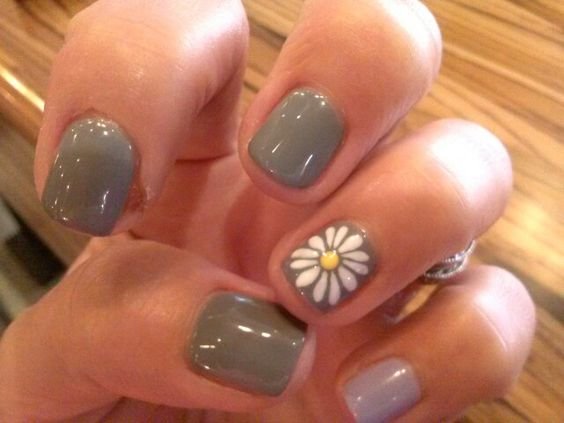 Even though grey skies are behind us – it makes a great shade to highlight the delicacy of the daisy.
18. Pastels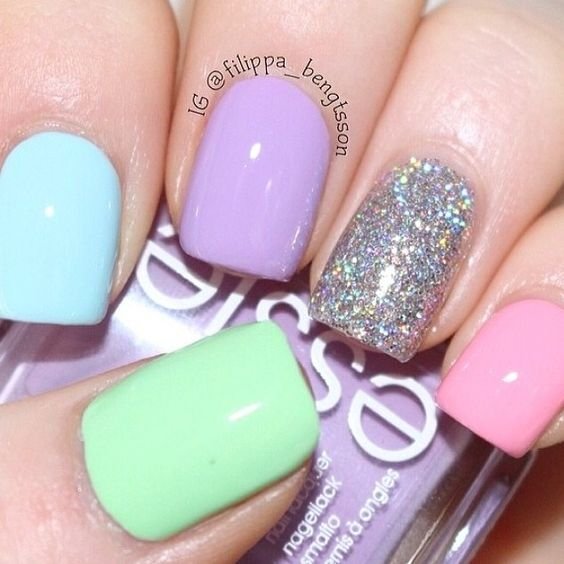 Nothing says Spring like a mani painted in pretty pastels.