Since we have to wait for April showers to bring May flowers – why not get started with Spring Crafts to keep little fingers occupied. Take inspiration from all the creatures and flowers that Spring has to offer such as bees made from plastic eggs or colorful tulips created with paint and plastic forks. Many of these crafts take advantage of recycling items such as the soda pop flowers created by painting the bottom of a plastic bottle. These crafts will have you buzzing in no time.
1. Kinder Surprise Egg Bees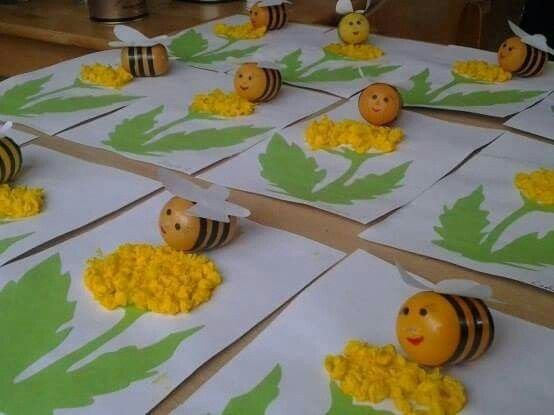 Make these adorable little bees using plastic eggs which are transformed to look like the flying creature by adding paper wings and black stripes with a sharpie marker.
Instructions Kinder Surprise Egg Bees
2. Fork Print Tulips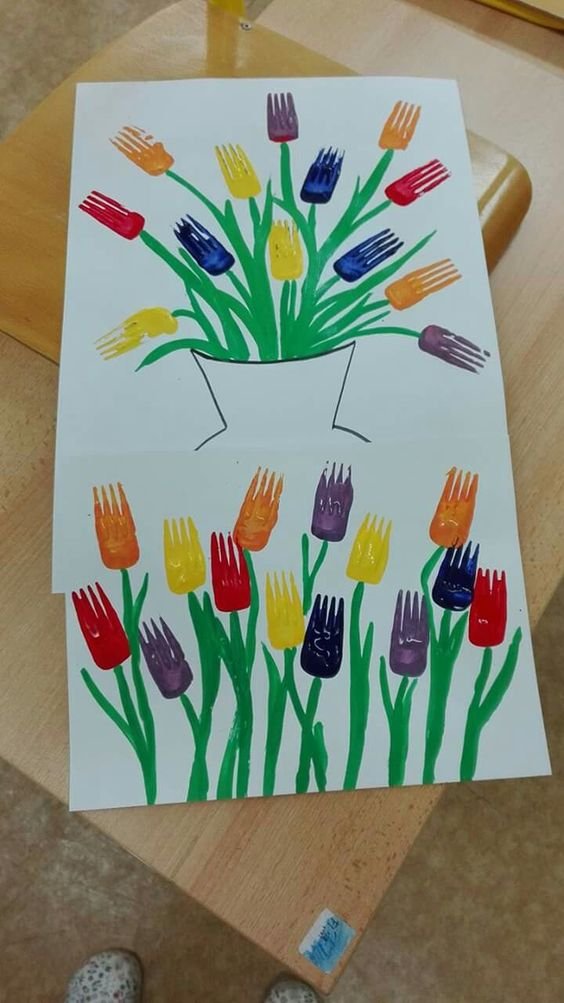 This is a great craft for toddlers – tulip printing with a fork and it's easy and fun and practically mess free since you use disposable forks and plates.
Instructions Fork Print Tulips
3. Blossoming Tree

Help kids to make this fun tree using craft paper.
Instructions Blossoming Tree



4. Paper Caterpillars
5. Paper Plate Birds Nest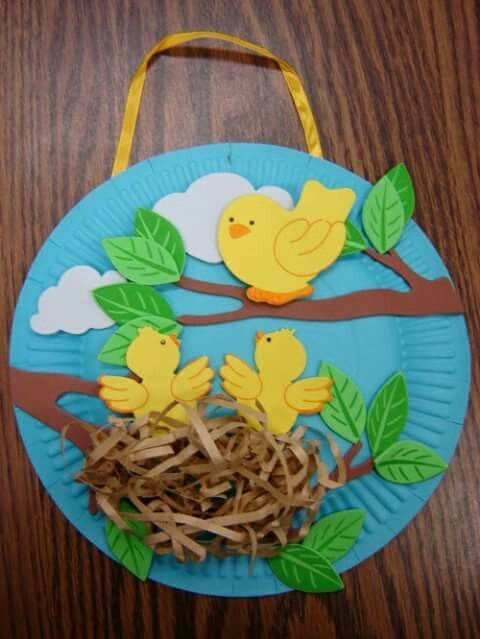 Buy this Craft Kit to give kids a cute activity to occupy them on a Spring day.
6. Paper Narcissus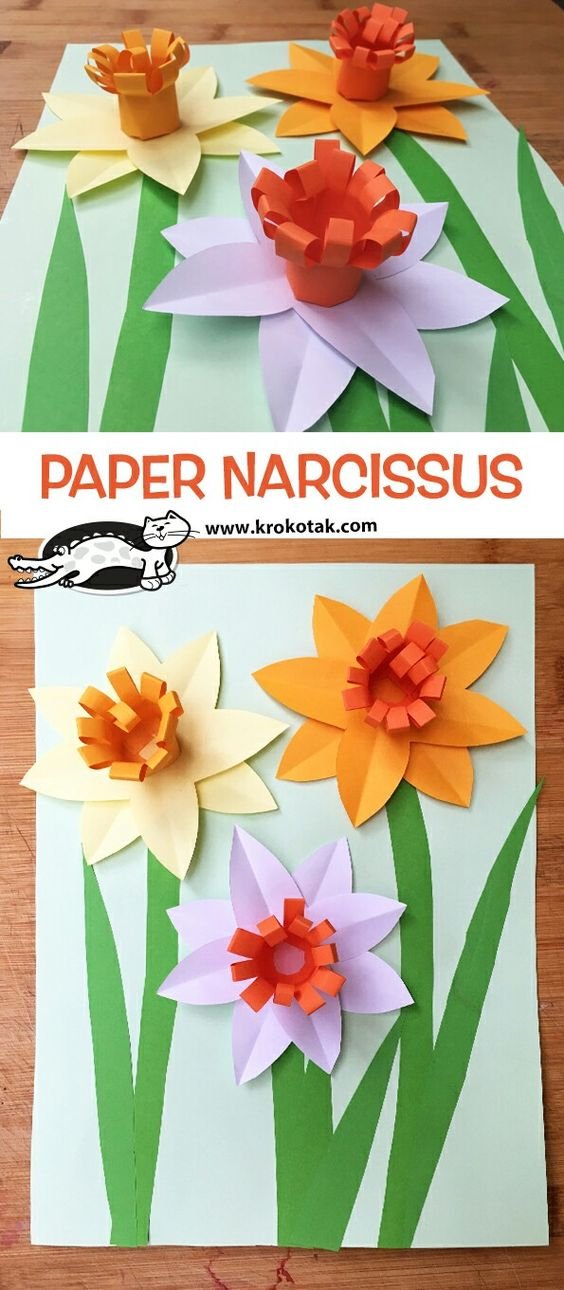 Instructions Paper Narcissus
7. Paper Daisies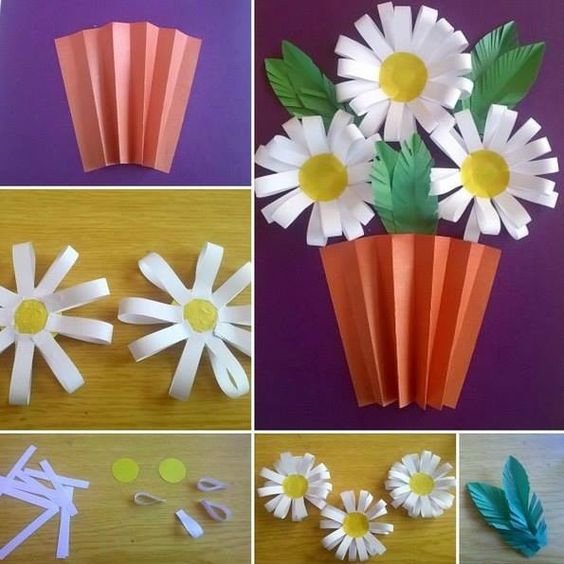 8. Chickens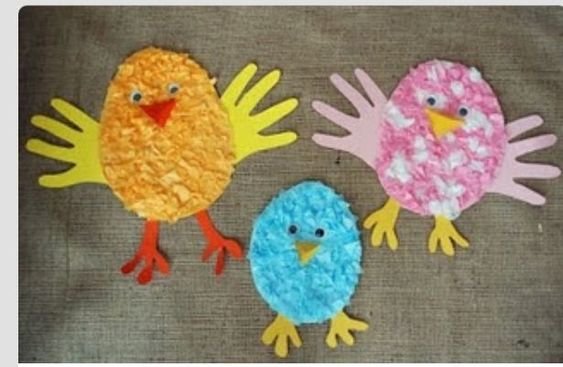 9. Plastic Cup Bunnies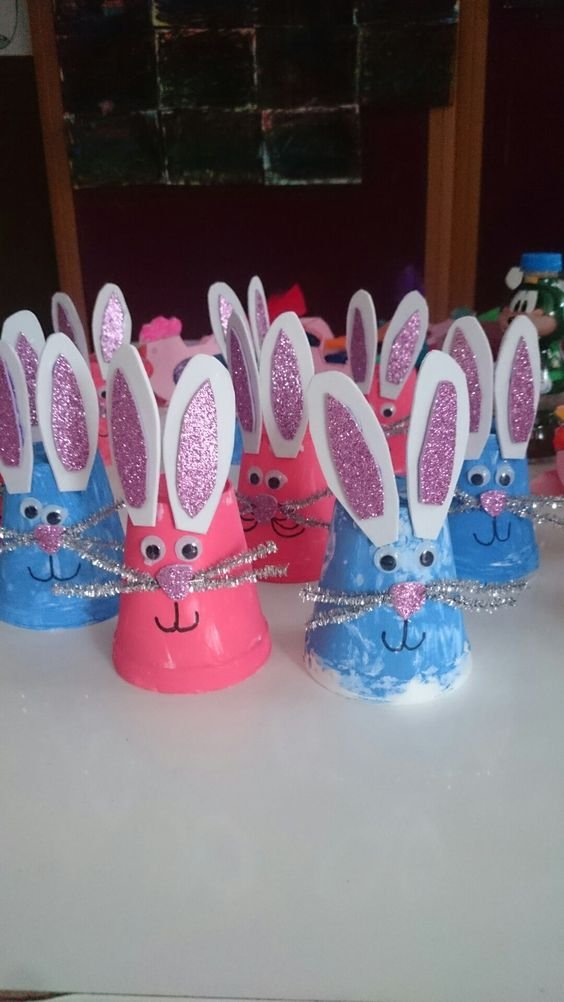 10. Plastic Spoon Flowers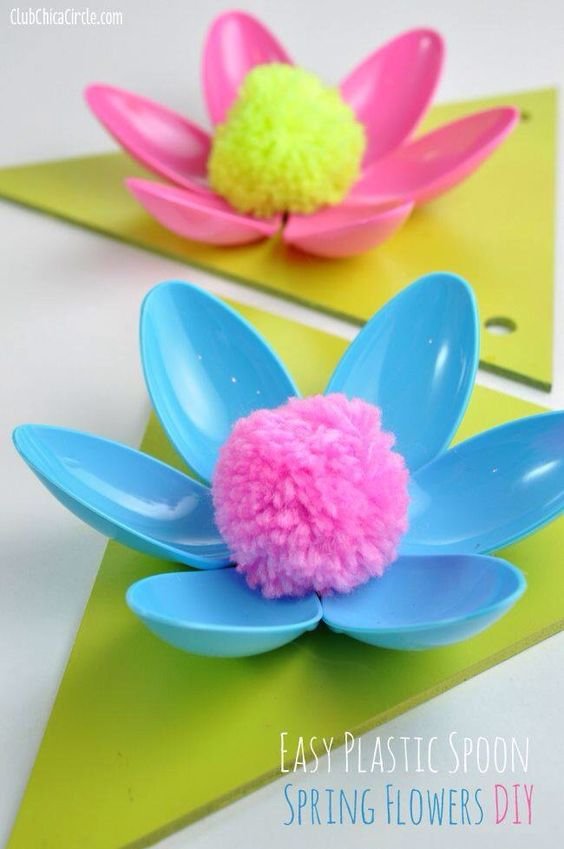 You'll need Plastic Spoons as well as Yarn Pom Poms to make these adorable flowers which are then turned into a spring garland.
Instructions Plastic Spoon Flowers
11. Handprint Rain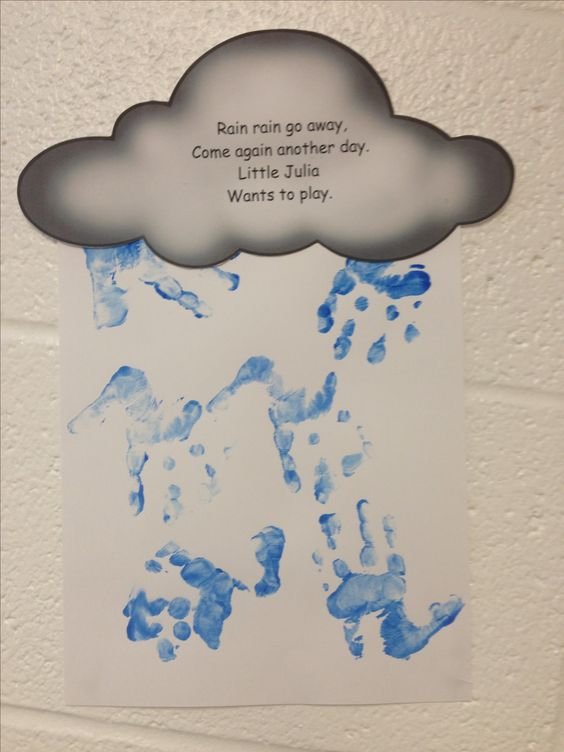 12. Handprint Balloon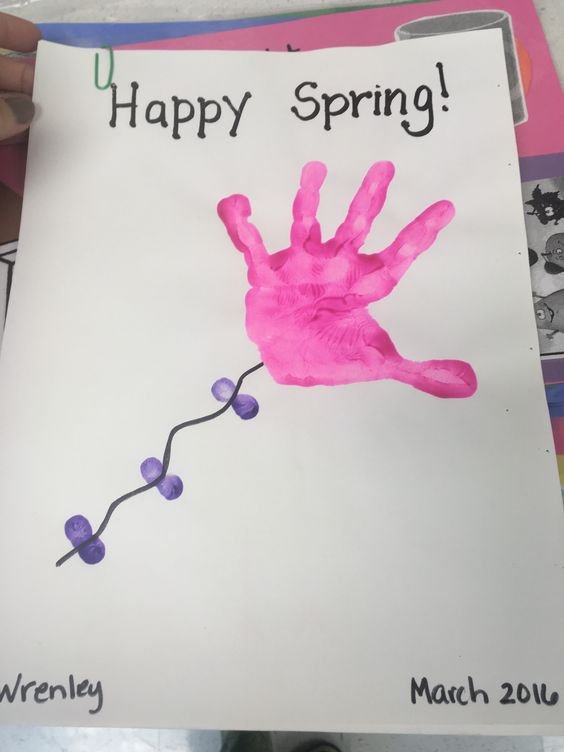 13. You are my Sunshine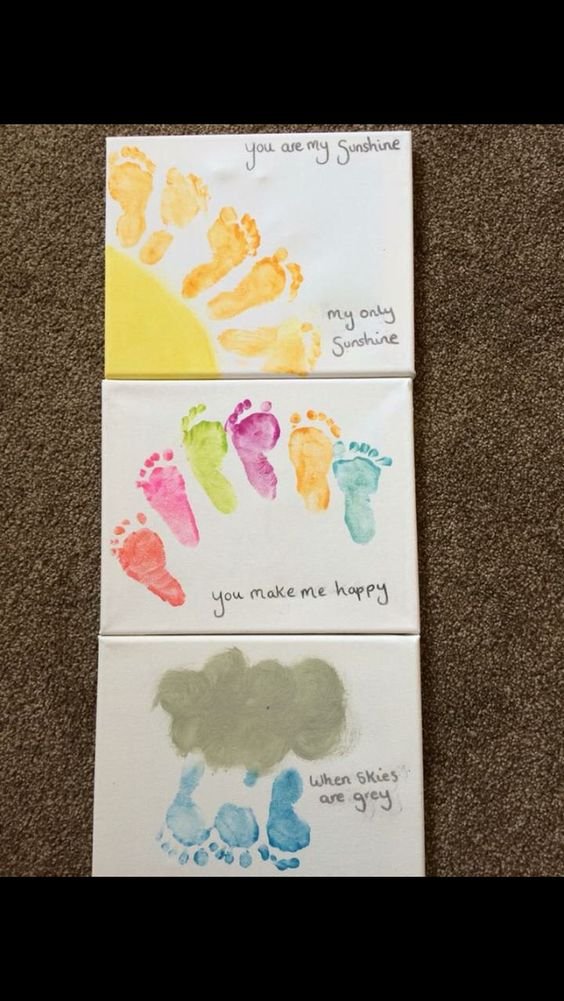 14. Handprint Sunflower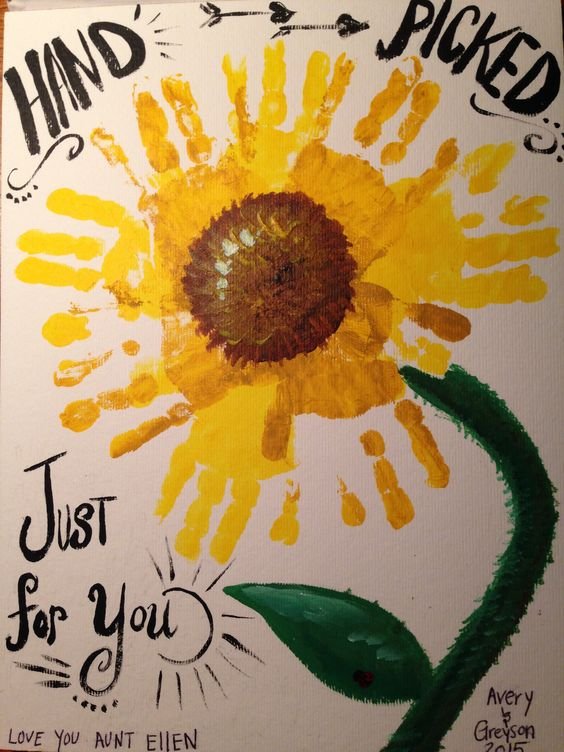 15. Grand Babe Bees
16. April Showers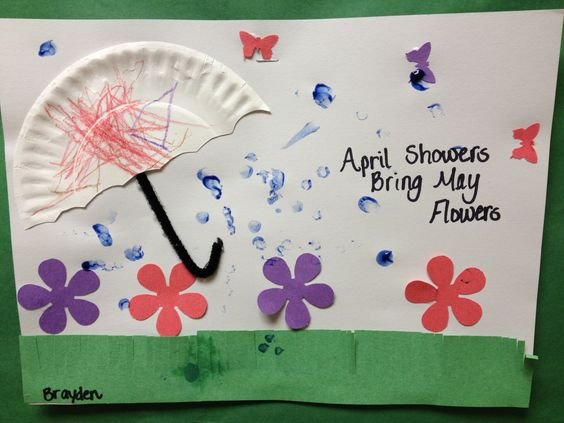 17. Pop Bottle Flowers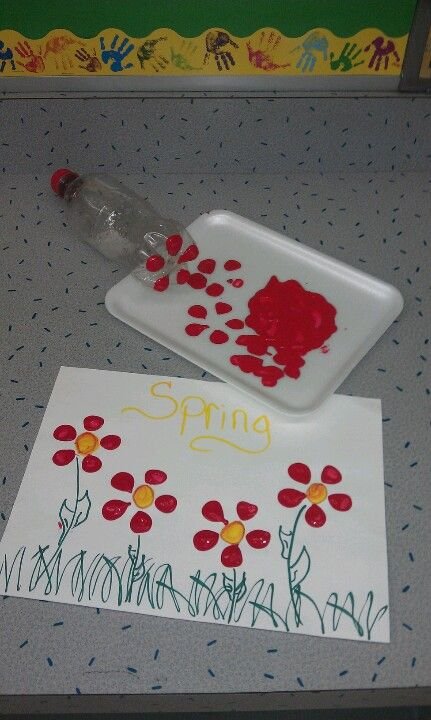 Dip the bottom of a soda bottle into paint and then press on paper. It's great for young kids as it's so easy and you can use as many colors as you like.