Easter crafts for kids are great fun to do from the minute Spring graces our door. Help them celebrate new life by making cotton wool bunnies or creating a chicken out of their hand prints. You can also turn them into cards to send to relatives or make them into gifts for additional favors for your party. Here are some of the best Easter ideas for you and the family to enjoy making together.
1. Painting With Eggs

Use eggs as your medium by filling them with paint and throwing them at the canvas! It's a lot of fun for the whole family and makes a great activity to do after Easter lunch.
source growingajeweledrose
2. Paper Tube Bunnies

Save up those empty toilet paper tubes to make these adorable bunnies. Wrap them in polka dot paper and add googly eyes and foam feet.
3. Bunny Print

Another idea for cardboard tubes is to make them into a bunny shape and let your child print their own bunny pattern onto paper.
4. Yarn Chicks

Ideal for an Easter sewing project, this will really keep the kids engaged. You'll need Colorful Paper Plates as well as Yellow Yarn and Orange and Yellow Felt and Black Buttons
source redtedart



5. Carrots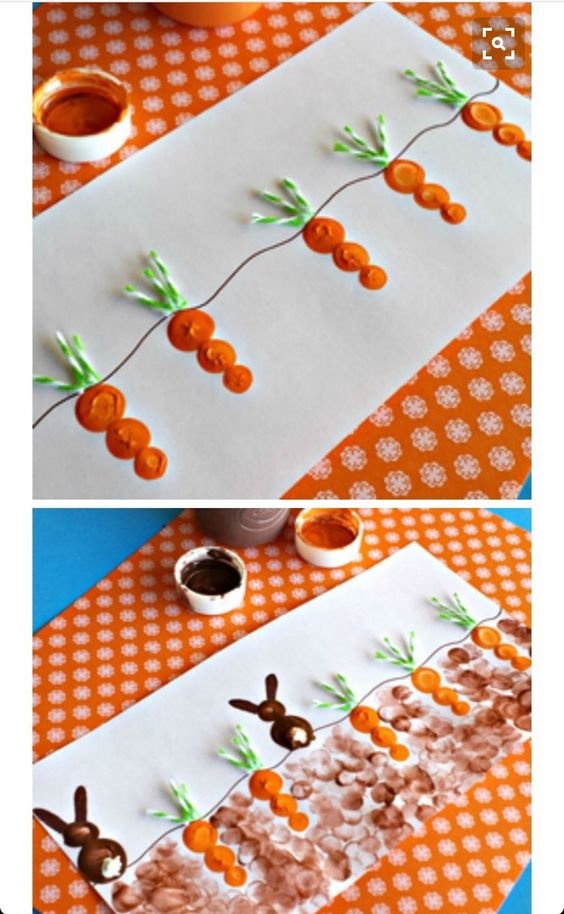 6. Easter Card

instructions krokotak
7. Footprint Bunny

Crafty foot print ideas are always popular and this Easter version is as creative as it gets. Paint pink onto their feet and print onto paper. Attach the footprints to a paper plate to make the bunny ears and add googly eyes and whiskers.
This adorable craft will make a great gift for grandparents. You'll need some Cotton Balls and a cute picture of your baby which is stuck onto a paper plate and a larger one forms the tummy. Footprints are used as the feet and ears.
8. He is Risen Paper Plate Art
9. Footprint Bunny Art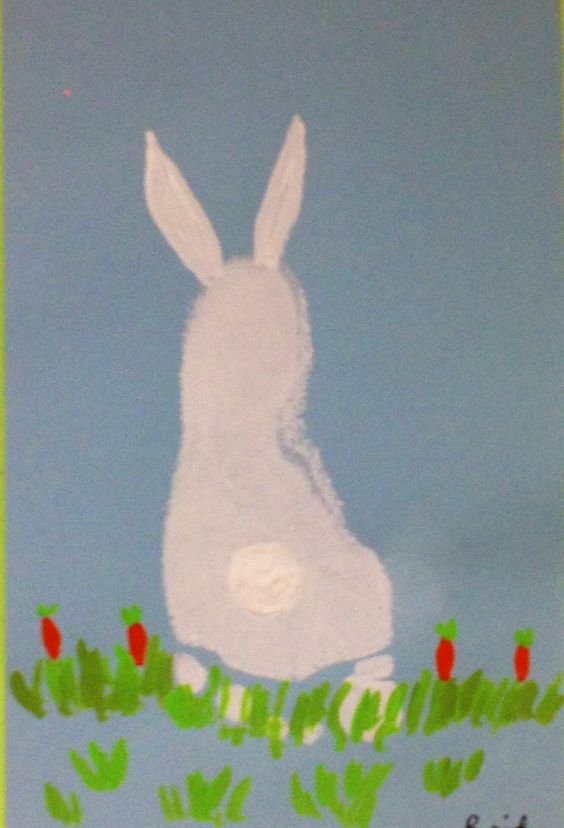 10. Some Bunny Loves You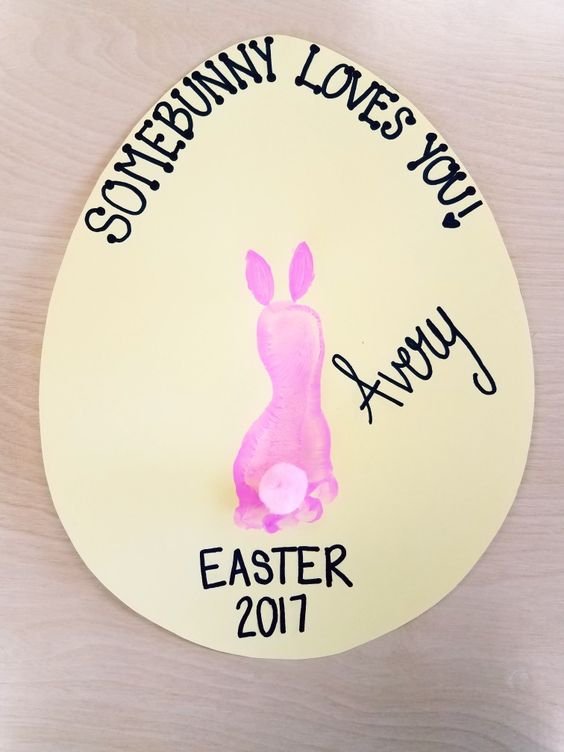 11. Handprint Chick

Handprint art is a great way to cherish the size of your little ones hands forever – and this spring idea is perfect as it turns them into a little chicken.
12. Homemade Toilet Roll Stamp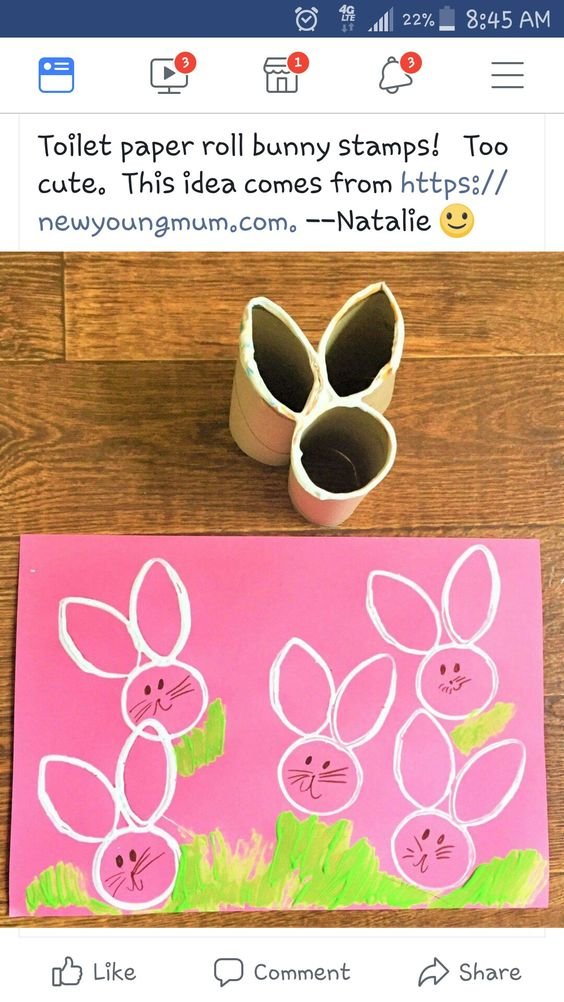 source newyoungmum
13. Bunny Plates
14. Jesus Loves me This Much