With Easter fast approaching you are probably getting excited about all the celebrations with family. Start collecting bits and pieces for your presents and take inspiration from these DIY Easter Basket Ideas which will make sure every bunny on your list is taken care of!
1. Mermaid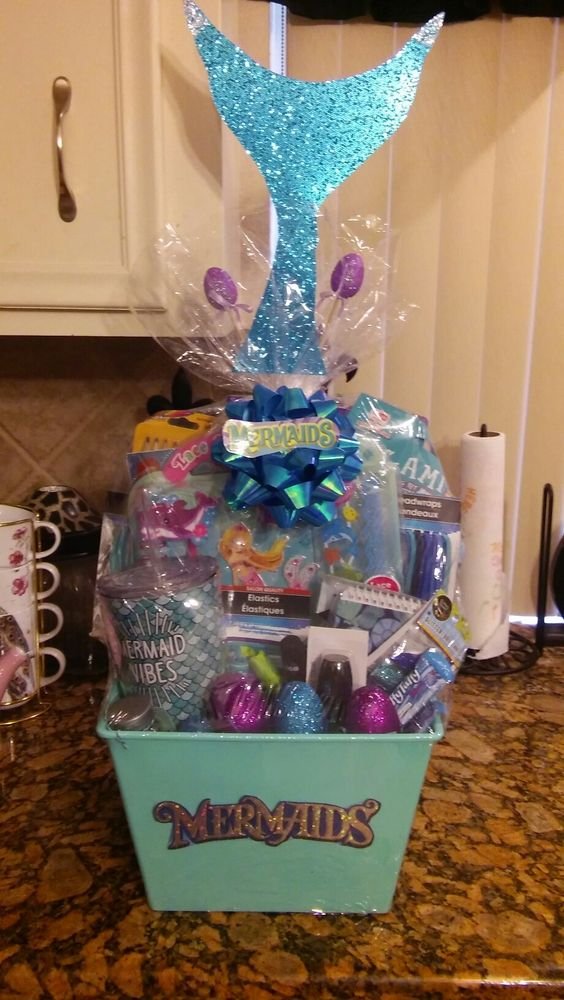 Every little girl loves mermaids – so why not make her dream come true and give her a mermaid themed basket. Collect all things mermaid inspired and place in a Blue Bucket. Make a sparkly tail from Blue Glitter Card Stock and finish with Hamper Wrap. Things you could put inside include this adorable Mermaid Vibes Plastic Cup and this super soft Mermaid Fleece Blanket
2. Pastel Eggs
3. Pool Fun

Buy some Pool Noodles and make them into a little basket. You can fill it with Water Toys and all the things they need for fun at the pool – this would be great for a younger child. Add the finishing touch with this cute Blue Bunny



4. Snack Time
5. Baby Girl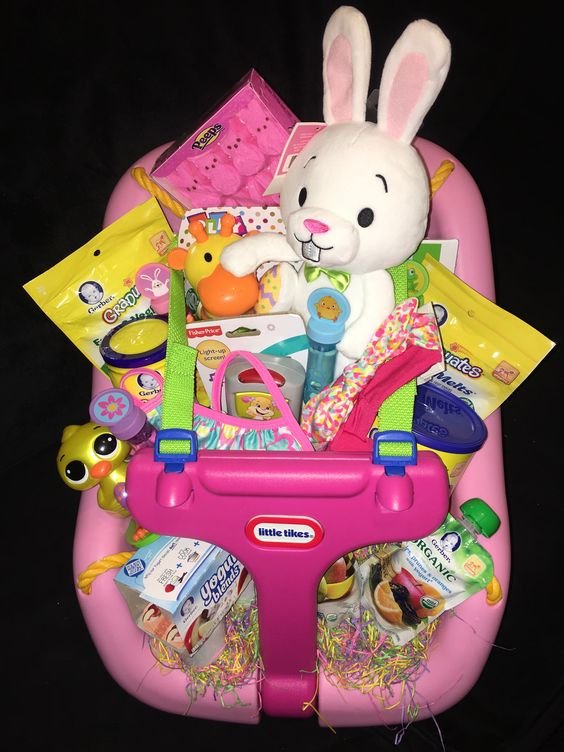 This basket is made by filling a Pink Swing with items including a White Bunny and baby snacks.
6. Cute Wellingtons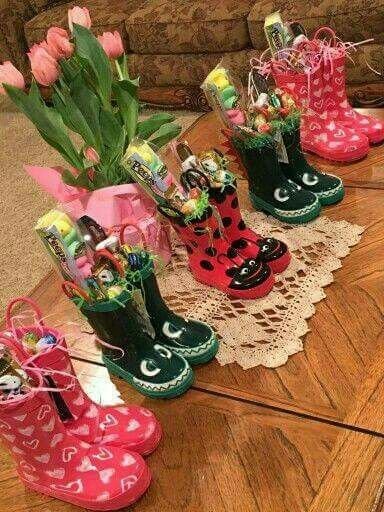 If you have a lot of grandchildren then this is a great idea.
7. Disney Themed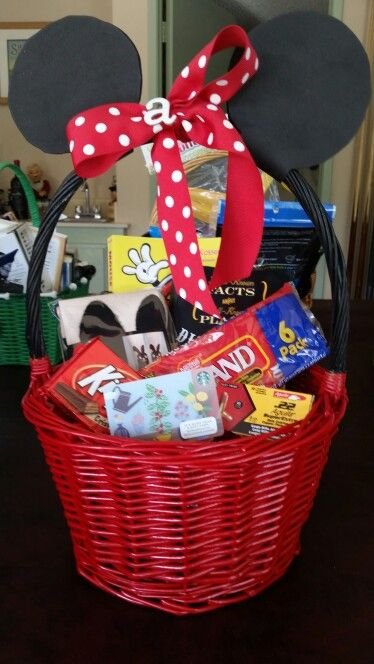 Lavish your child with the magic of Disney with this Mickey Mouse and Minnie inspired Basket.
8. Edible

These edible Easter baskets will really go down a treat. You'll need 4 Theater box Candy Boxes and 2 Laffy Taffy or <strong>Nerd Ropes to construct your 'basket'. Line it with Easter Grass and pop little treats and Plastic Eggs inside which could be stuffed with Jewelry or dollars.
source thekrazycouponlady
9. Favorite Color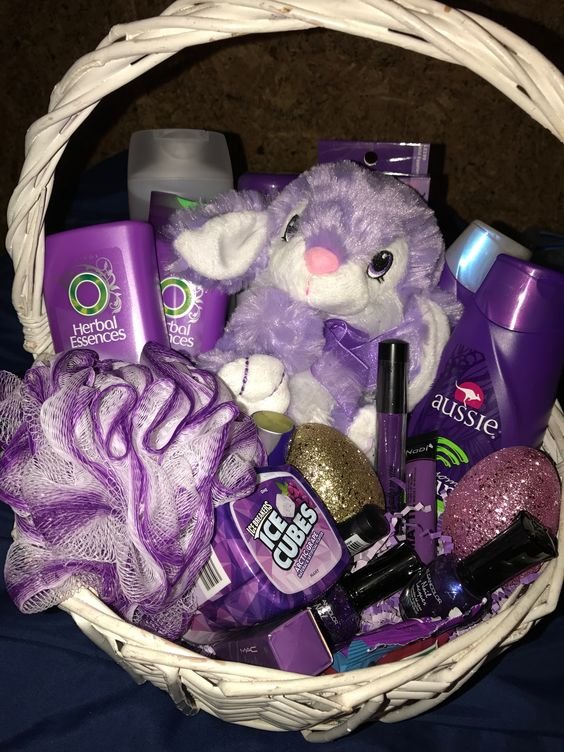 Does your little one have a particular color that they love? Then put a gift basket together for them in this shade. You could get a cuddly toy, sweets and any other item popular in their age group.
10. Disney Princess Gift Basket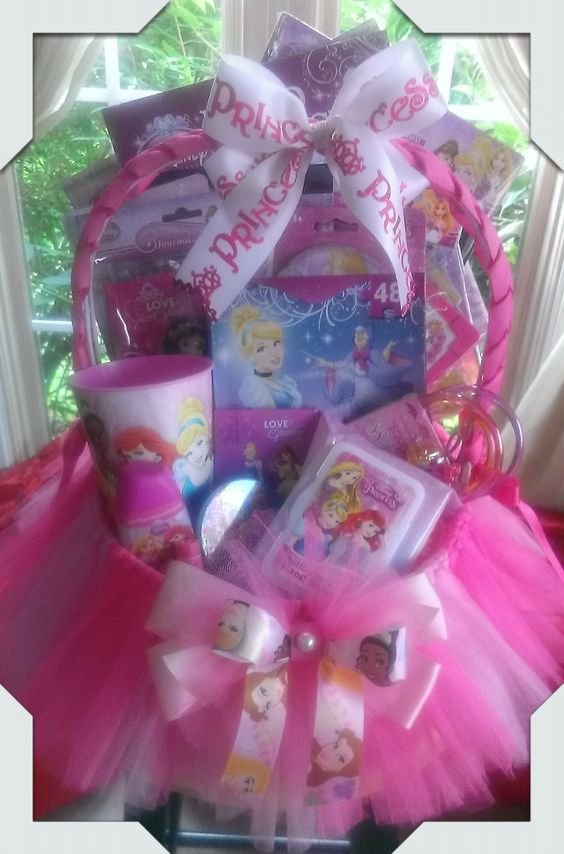 The perfect gift for your little princess.
11. Tinkerbell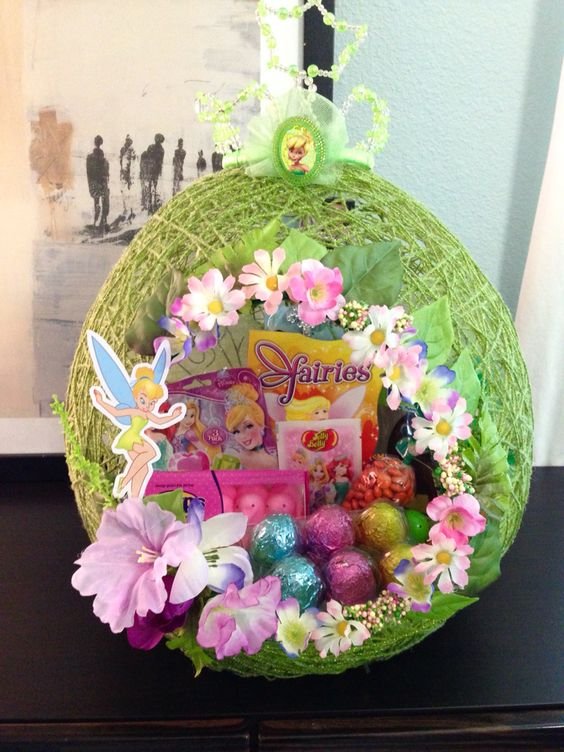 12. Bunny Tutu
13. Peeps Bouquet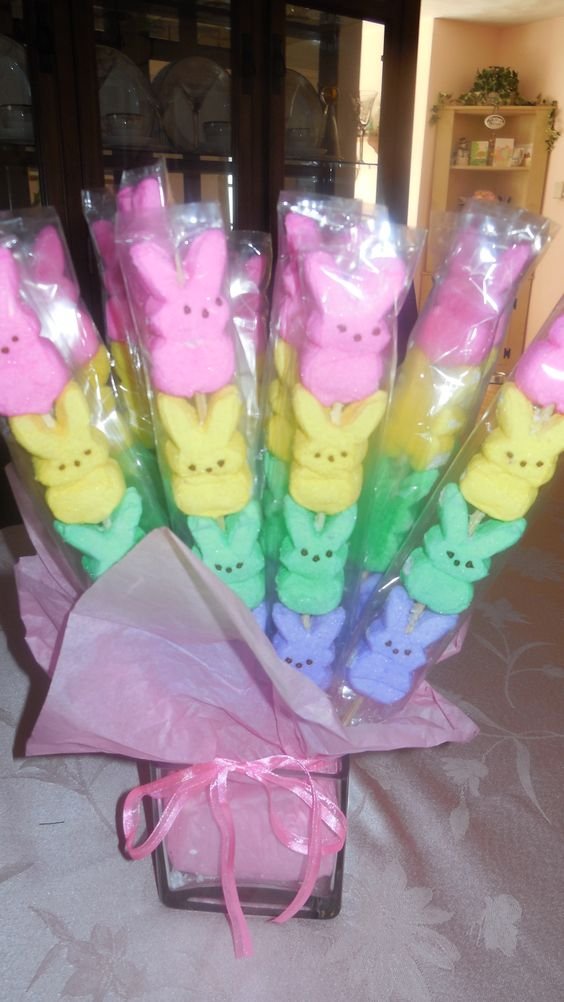 For a cute alternative to a basket – make up an Easter inspired bouquet.Get a clear vase from the dollar store and line it with tissue paper. Now you can use kebob sticks to attach different colored Peeps in a row and cover with a treat bag.
14. Little Tike

Make this basket by filling a Blue Swing with items including a Monkey a Striped Blue Polo Top and baby snacks.