Keep the kids busy until Sant comes with these awesome Christmas Crafts. Many of them can be given as gifts to relatives and friends too.
1. Santa Ornaments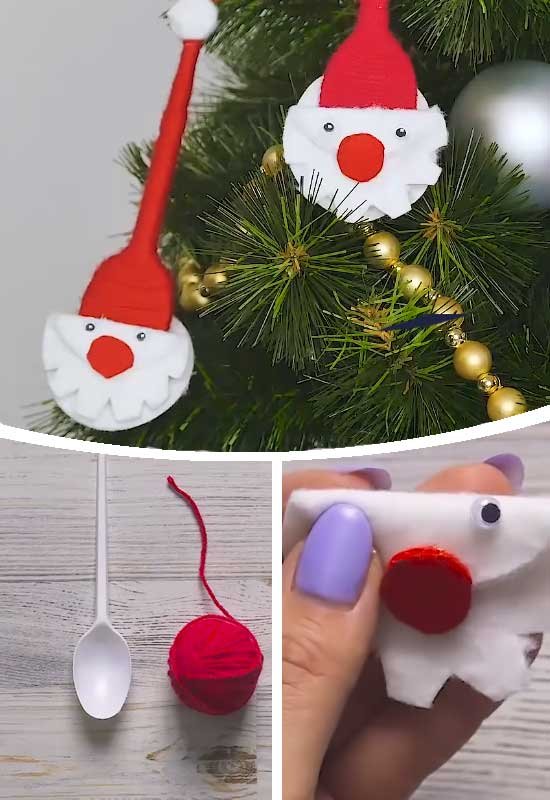 Kids will love making their own Santas to hang on the tree. You'll need plastic spoons, red yarn, google eyes and cotton pads. Begin by wrapping the red yarn around the spoon. Staick one cotton pad at the back of the spoon and take another and cut jaged shapes to form a beard. Add googly eyes and a ribbon at the top to hang.
source youtube
2. Santa Race

Have hours of fun with just a paper cup, straw and some yarn. Stick a piece of straw onto a paper cup and add a paper Santa. Hang several up on yarn and see who can win the race by blowing the cup to the finish line.
source youtube
3. Santa Cups

Make these easy peasy cups with red plastic cups and black and gold card stock.
source youtube



4. Reindeer Footprint Card

Make a sweet greeting for grand parents with this idea. Place some brown paint on your child's foot, pop on a white piece of paper. Once dry , add antlers with a marker and googly eyes and a red pom pom for the nose.
source youtube
5. Paint Chip Tree Cards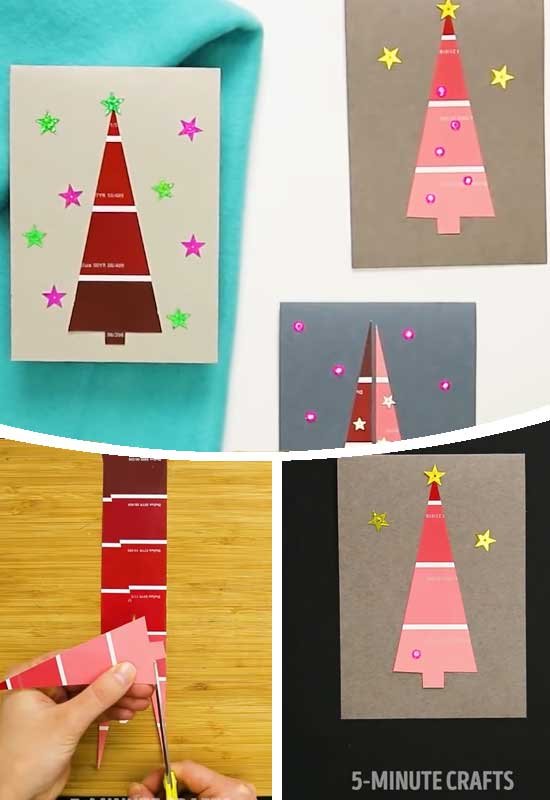 Another cheap and easy festive card idea. You can get paint chips in as many different colors as you like , cut a tree shape and stick onto card. Embellish with stickers such as stars.
source youtube
6. Clay Ornaments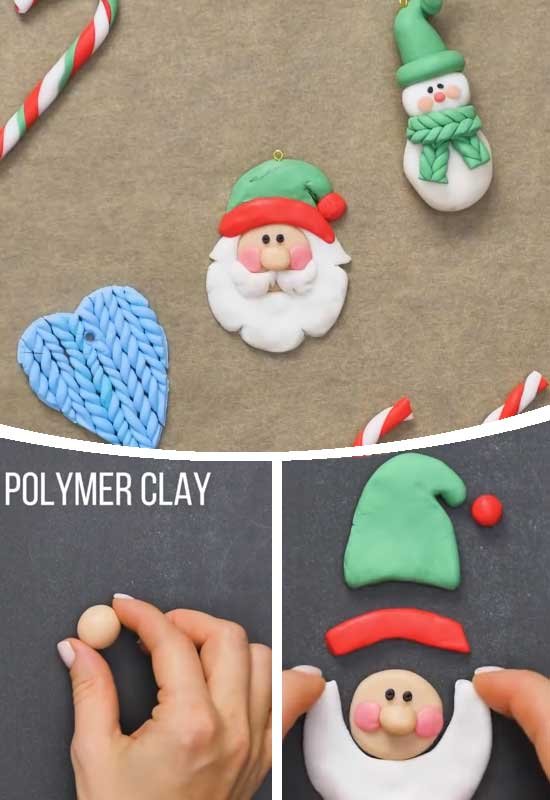 source youtube
7. Sparkly Bow Garland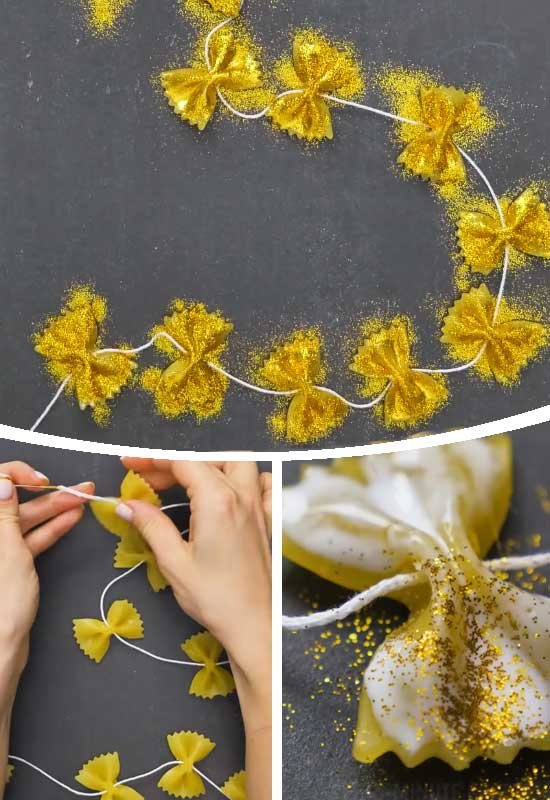 Lightly boil some bow tie pasta. Stitch some yarn through each bow and cover with pva glue. Sprinkle with glitter and you've made this dazzling garland.
source youtube
8. Snowflake Ornament

As you can tell, this ornament is made by gluing penne pasta into a snowflake shape. Paint with silver , add a bow and hang on the tree.
source youtube



9. Personalized Tee Shirt

Scan and print your child's drawing on transfer paper to make their own personally designed tee shirt – and it also makes a lovely gift too.
source youtube
10. Snowman Plate

Super easy to make with a plate from the dollar store and sharpie markers. It also makes a great gift for friends and family.
11. Christmas Pictures

Make a cheerful festive sign for the kids door with this idea.
12. Pasta Bow Wreath

For a cute card idea, paint pasta bows green and glue onto card in a wreath shape. Add a bow for detail.
13. Paper Plate Santa

To make this cute Santa you'll need paper plates, large googly eyes, paint and glue.
source iheartcraftythings
14. Marshmallow Snowman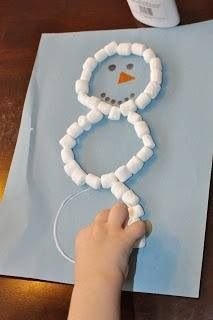 15. Egg Carton Reindeer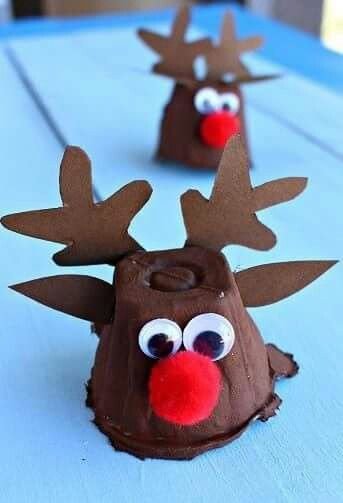 Break off the little containers in egg cartons and paint them brown to make these adorable reindeer.
16. Popsicle Stick Trees
17. Christmas Plate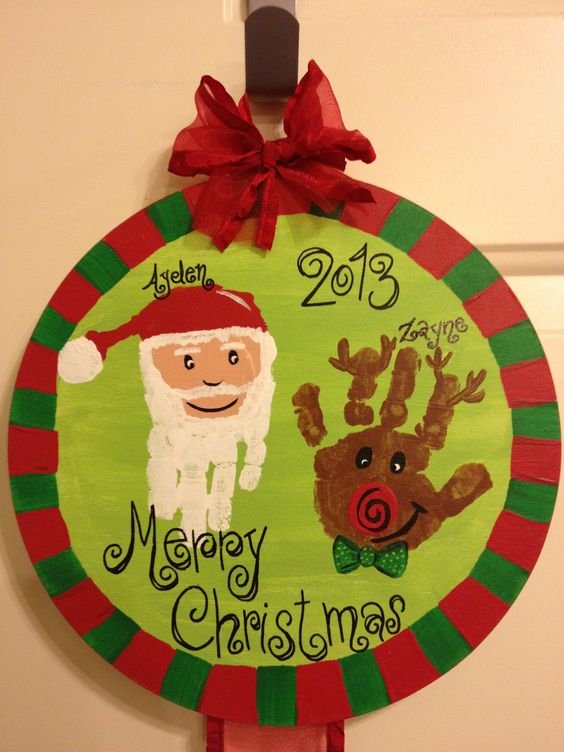 18. Felt Baubles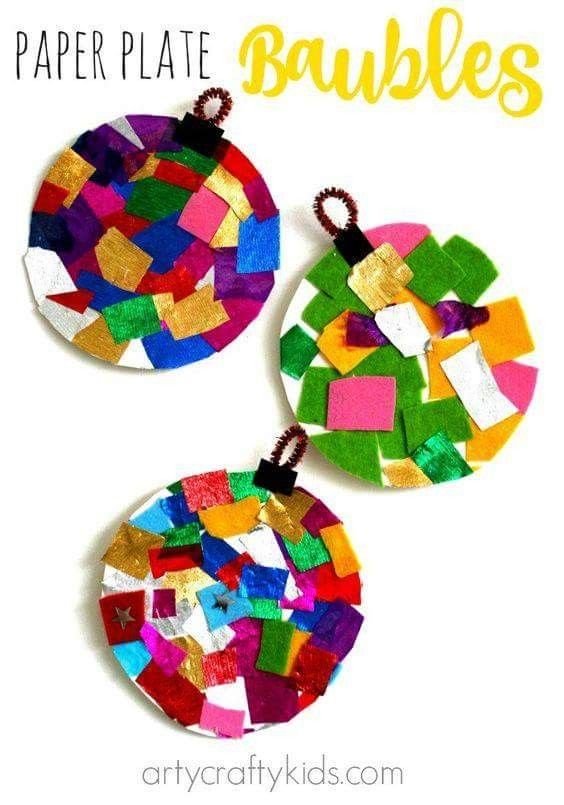 19. Footprint Elf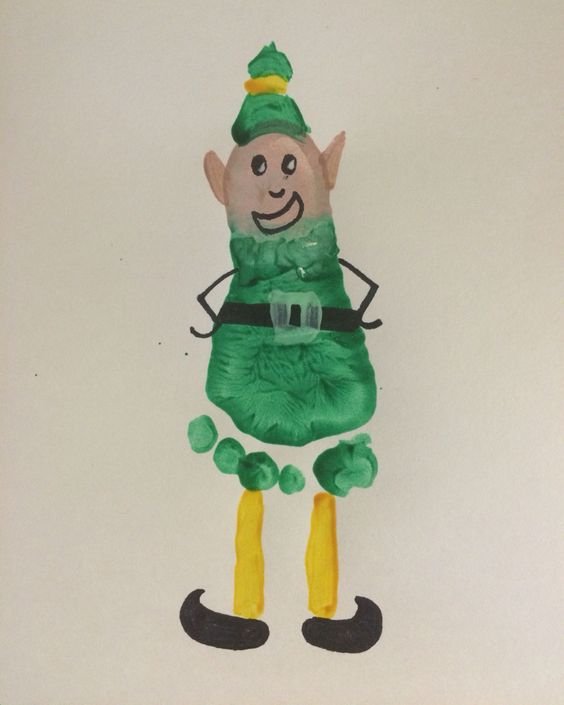 20. Footprint Snowmen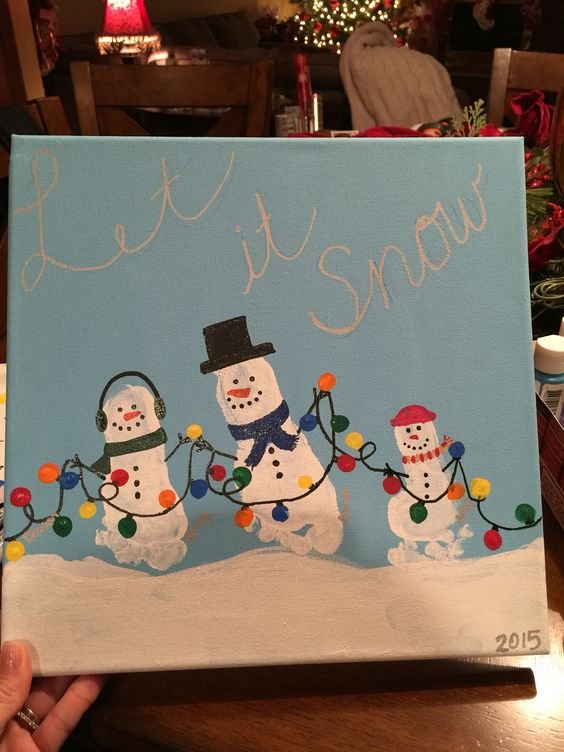 21. Handprint Deer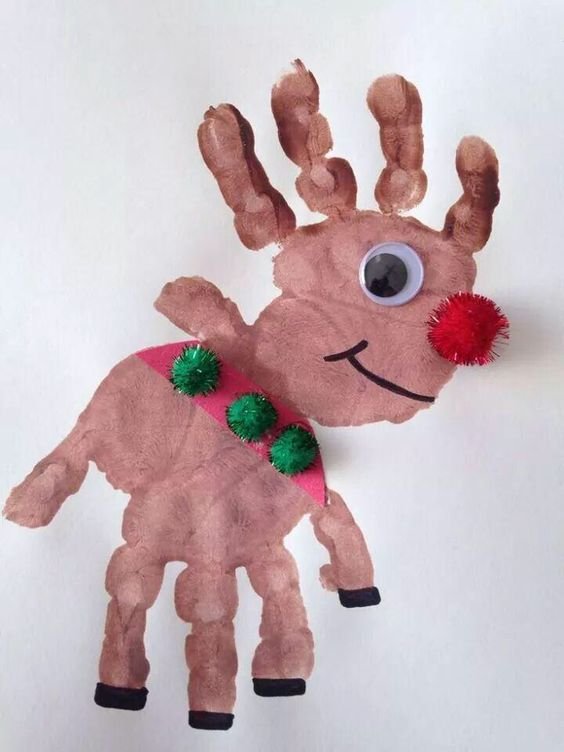 22. Mistletoes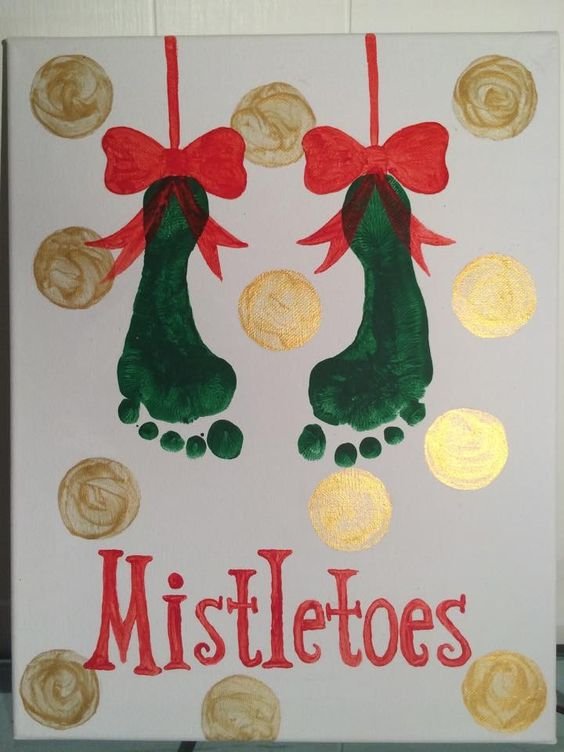 23. Paper Plate Bauble

source craftymorning
24. Paper Plate Tree


source youtube