With Halloween only weeks away – it's time to start thinking about costumes – especially if all the family are getting involved. There's so many ideas to choose from whether you want to look like characters from your favorite movies or story books – there is something to suit every family here.
1. Deer + Hunter

The perfect look to pull off if you you want to show your cute family with antlers and all!
2. Frozen

Let it go and became Elsa, Anna and Olaf – just be prepared to hear everyone around you humming the tune as you walk by.
3. Lumberjacks & Deer

Don't be a deer caught in the headlights on fright night – get your costume sorted early and make like this family in their adorable dress up.



4. Mickey & Minnie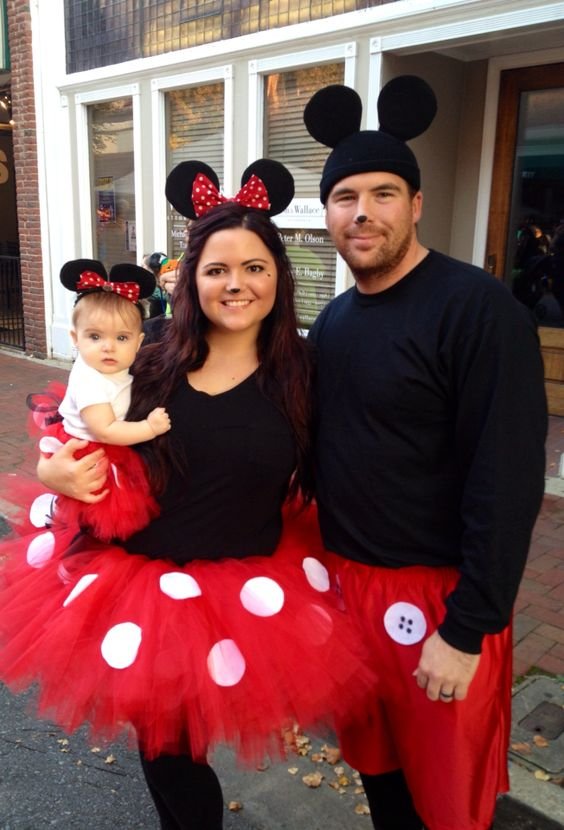 The most iconic characters from Disney make the sweetest family costume.
5. Monsters Inc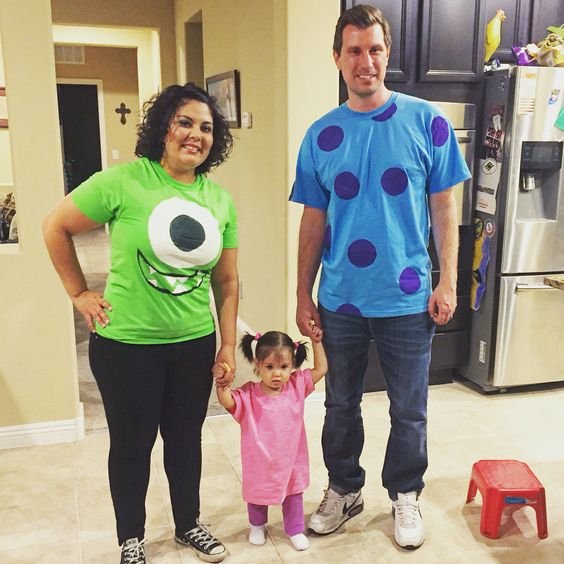 Dress up your little monsters like the creatures in this Disney classic.
6. Red-Riding-Hood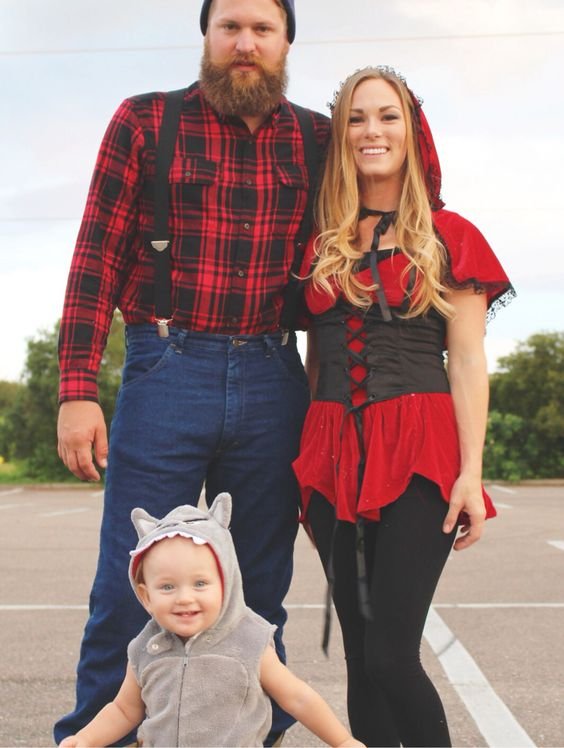 A classic story but this baby looks too cute in his little wolf costume.


7. Scarecrows

A wonderful idea for any fall party – it's an adorable one for you and baby to wear and babies always look cute in dungarees.
8. TMNT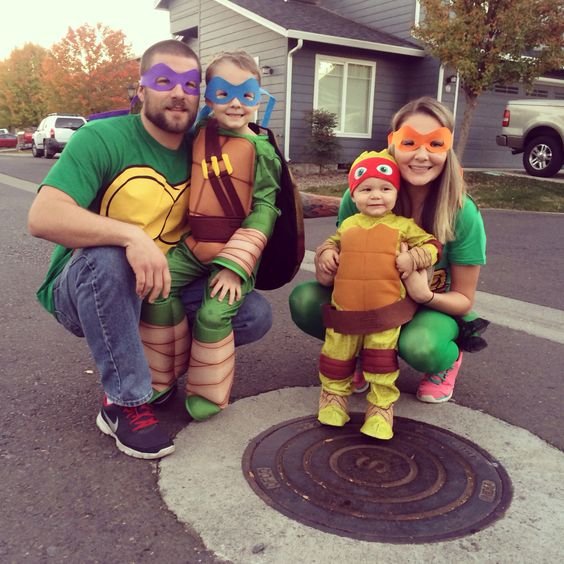 If you want to get your turtle power on then this is definitely the costume to go for.
9. Winne the Pooh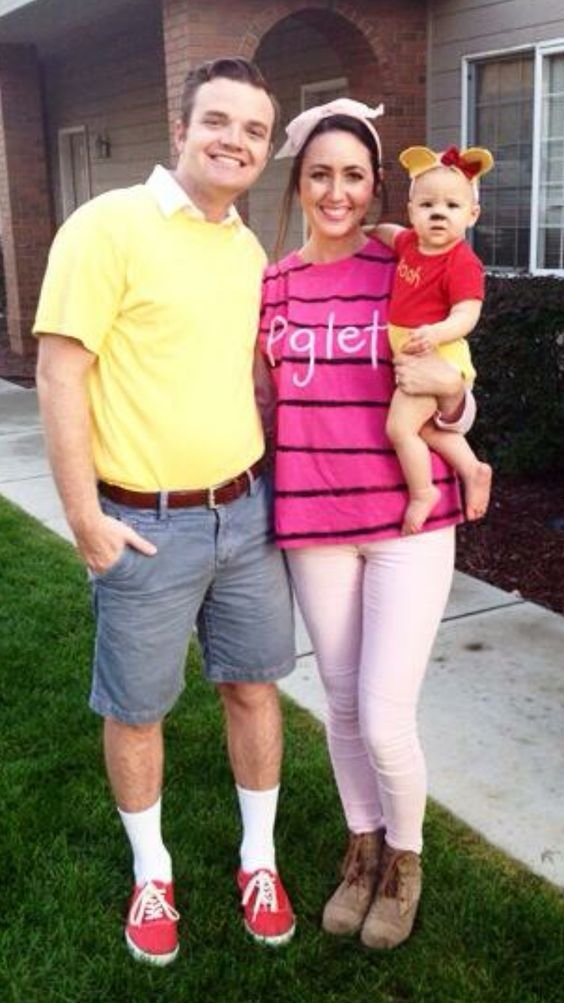 Friends will bounce towards you like Tigger to admire the cuteness factor of this look.



10. Pocahontas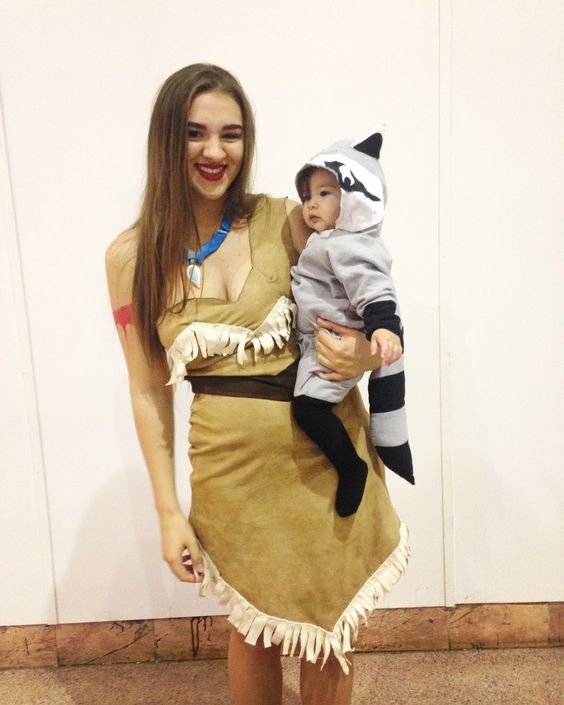 For many women this will have been one of their favorite films growing up – so why not embrace your inner child and get all the other family members involved too.
11. Willy Wonka

Oompa Loompas rejoice with this awesome Willy Wonka themed dress up. Multiple kids could be Oompa Loompas – so nobody has to fight over the candy.
12. Grease

If you love the 50's then get ready for your family to don denims and leather jackets.
13. Jurassic Park

For dino fans this will really be a hit. The baby's stroller is dressed using a cardboard box decorated with leaves.
14. Burglars

Steal the limelight with this costume – and the twist is someone gets to dress up and be the cop.
15. Superheros

Make sure villains don't escape with these super powered costumes.