There's something for everyone when it comes to DIY Mother's Day gifts. Whether you're a budget-conscious family, or money is no object, a gift from the heart is always appreciated. From decorative collages to creative gift baskets, the possibilities are endless. Involve the kids in the process to make the gift-giving even more special. Use their hand prints to make special art work or decorate plant pots with thumb prints. So read on for these very original Mothers Day Gifts that will help to brighten her day.
1. Photo Cross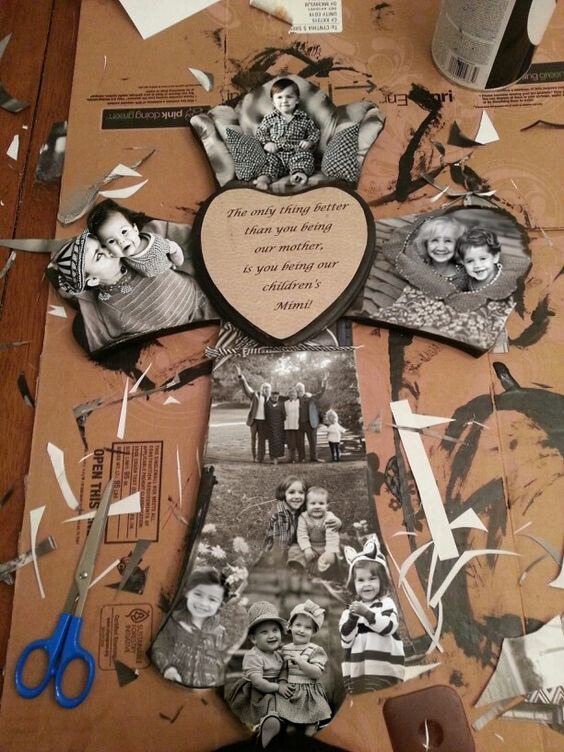 Super cute and easy to make, you'll need black and white photos of you and your mother and a wooden cross which you can then use mod podge to apply and seal the photos with.
2. Wooden Cross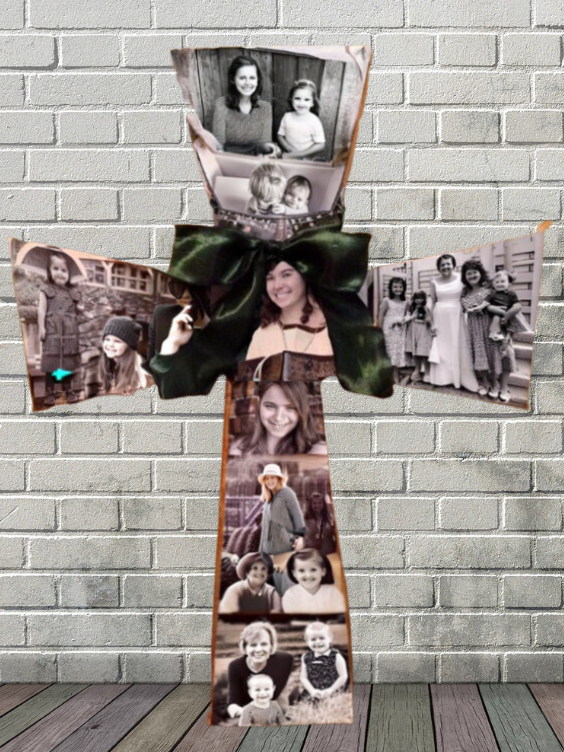 Similar to the idea above, this is a way of presenting a collage for Mom to allow her to cherish her favorite memories with her kids. Have the kids choose their favorite photos of themselves with Mom and arrange them in a collage.
3. Tickled Pink Hamper

Show Mom you are tickled pink to have her as your mother with this adorable gift idea. Purchase as many pink gift products as you like and package them up with some nice pink tissue paper in a hamper or box. Items to consider include:
Cute Pink Mug
Pink Nail Polish
Pink Note Pad
Pink Rubber Duck
4. Sunflowers

Fill a basket with items that Mom will love. Include her favorite snacks and treats, a handmade card, flowers, candles, small trinkets, and a beautiful handmade gift tag. Let the kids pick items they know Mom will love, such as her favorite candy or her favorite book.
5. A Box of Sunshine

Give Mom a box of sunshine and show her that you care – it's easy, creative, and thoughtful! Crafting this sunny surprise is almost as rewarding as receiving it. With countless yellow items to choose from, you'll be sure to make her day brighter. Items to consider include:
candy – peanut M&Ms, Lemonheads,
Juicy Fruit gum
yellow nail polish
jewelry
candle
6. Orange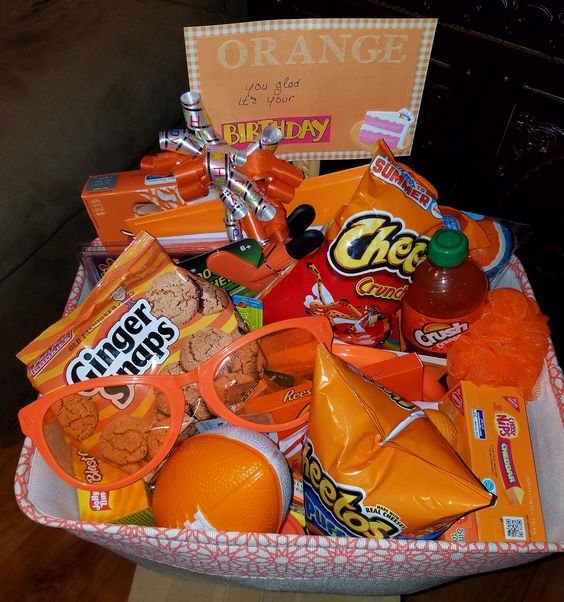 Color themed gift baskets are so much fun to make, with the orange them you can include the pun "Orange you Glad I'm your Daughter".Items to consider include:
snacks – Cheetos
candy – Reeses
orange soda
accessories such as sunglasses
7. Out of The Blue

This is a great gift idea to give if you want to show Mom that it's not just Mother's Day you think of her. All you have to do for this gift is search the store for blue items.


8. Thumb Print Spoons

This is a great one for little ones to make . Purchase some wooden spoons at your local dollar store and use their thumb prints to make flowers. Attach a tag that says "I've made a flower with my finger and my thumb, so you will have these memories for all the years to come! Happy Mother's Day!
9. Mother's Day Plant Pot Craft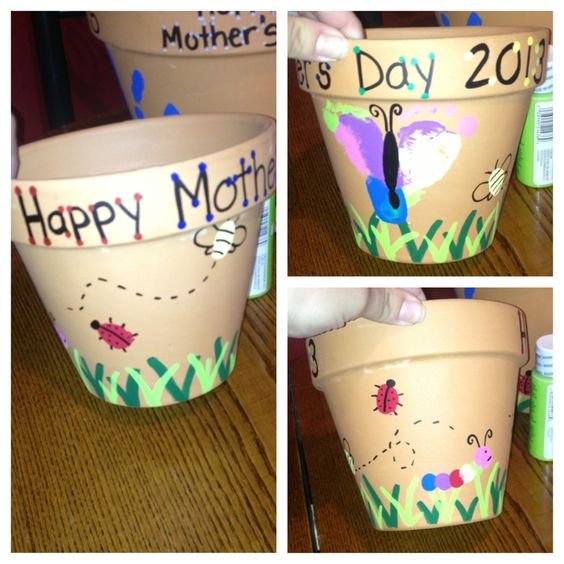 Make Mom a cheerful plant pot to put on her porch. Have the kids decorate it and finish by potting a nice little plant inside.
10. Mom Cake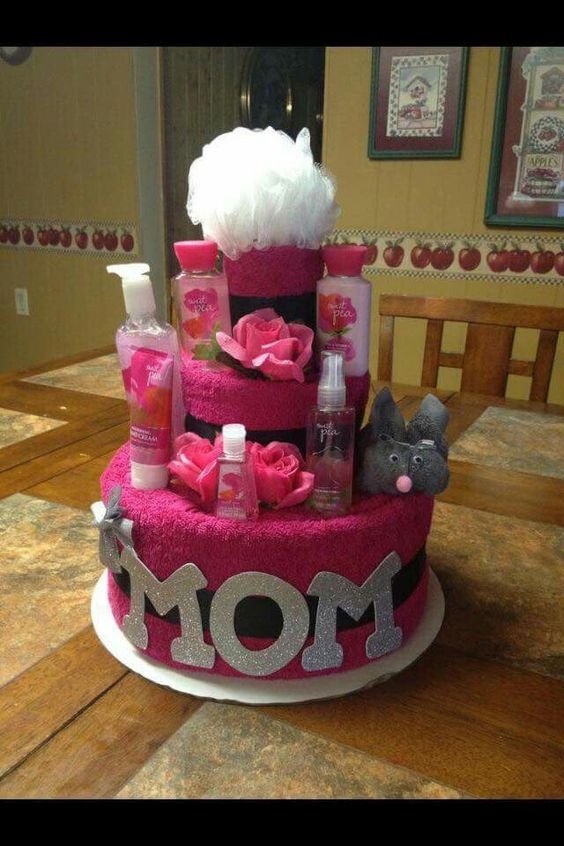 Purchase a set of Pink Towels to make mom this fabulous toiletry cake containing all the items she needs to have a pamper session. Place the letters M,O,M on the base layer.
11. Care Kit

Make Mom a hamper that includes items she may need to keep stocked such as painkillers for the medicine cabinet, cleaning items for the home and other ad hoc items.
12. Mother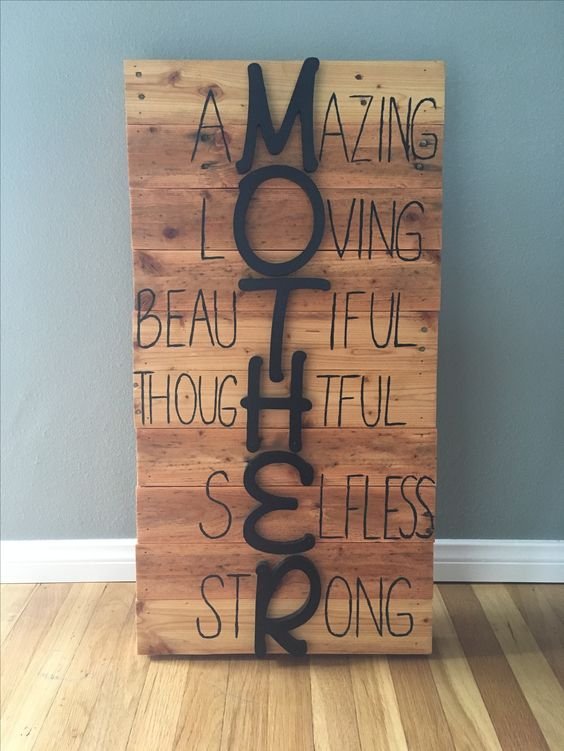 If you have an old pallet lying about, you could make Mom this wonderful art work that she could place around her home to remind her how loved she is.
13. Grandkids Peg Dolls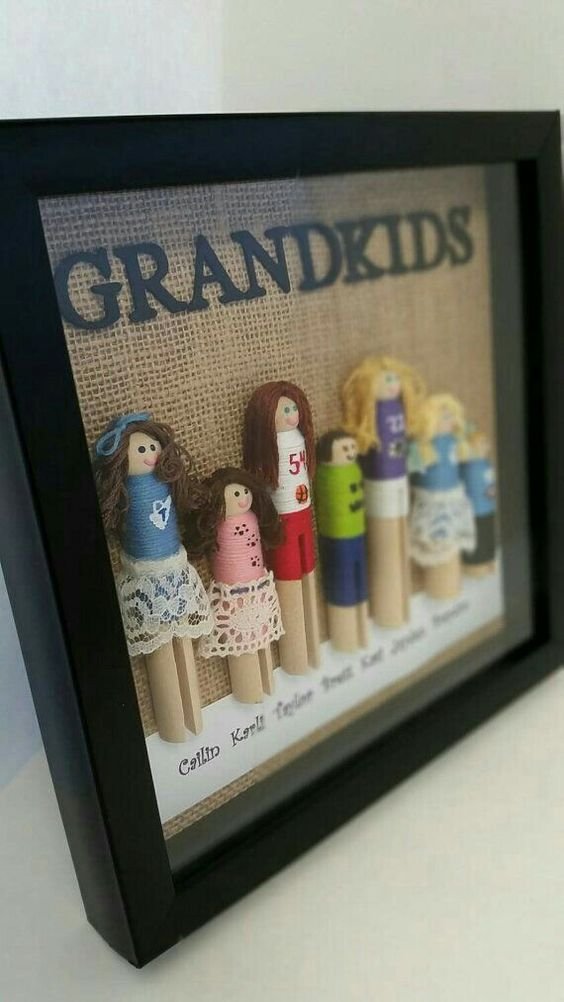 Wood Pegs are painted to represent each grand kid and framed in a Shadow Box to create this special gift.
14. You Are My Sunshine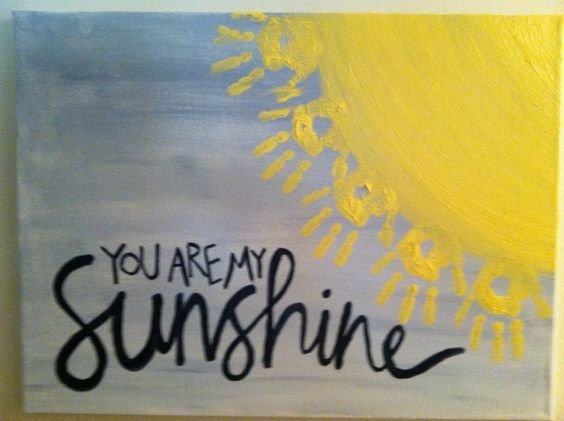 Get the grand kids to make this beautiful art to hang on her wall. Paint the sun in yellow and use their hand prints to create the rays around the sun.
For more fun ideas check out these Mother's Day Footprint Crafts.