If you love holidays, then you are sure to rejoice in the Spring season. Getting your house ready needn't cost a lot of money – take influence from these Dollar Store Easter Decorations that you can easily make yourself with just a quick trip to the store and some creativity. Whether you want to make an Easter Tiered Tray or perhaps an Easter Centerpiece – you can get the whole family involved and then treasure the decorations for years to come.
So stock up on all the supplies you need and check out these ideas to get started.
1. Dollar Tree Easter Wreath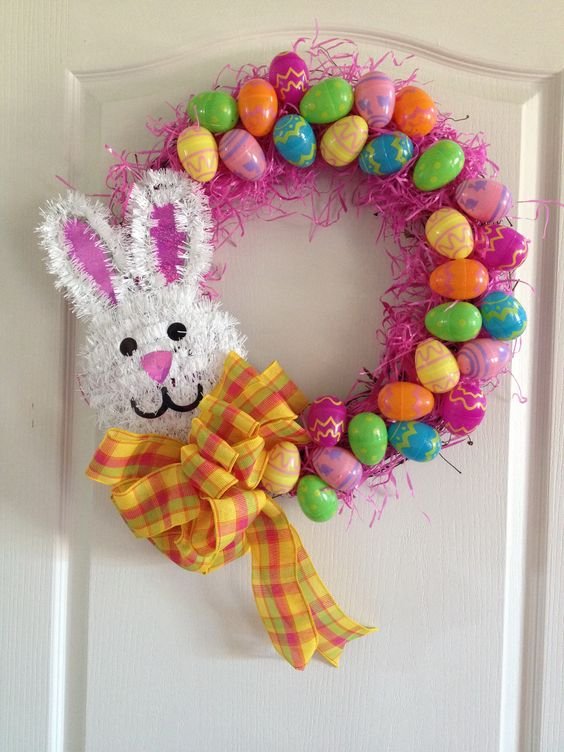 Glue on many plastic eggs with Easter grass to a wreath shape to recreate this idea.
2. Tulip Door Decor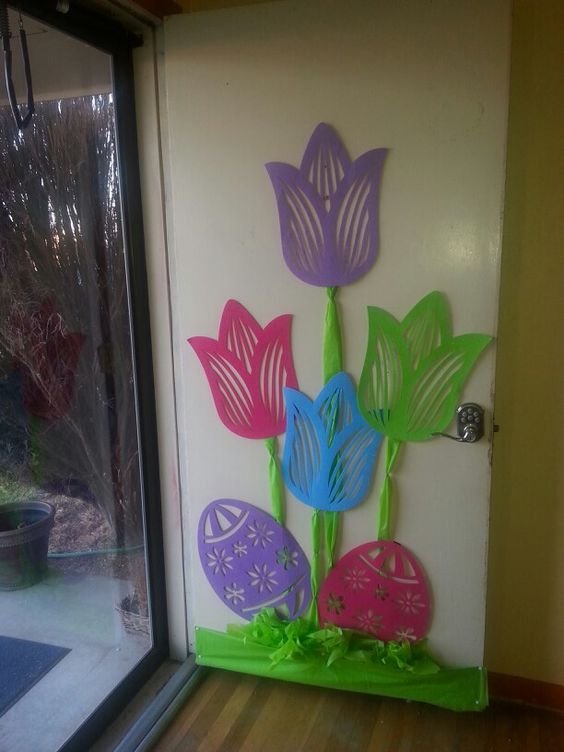 Dollar Store Easter Decorations can be used to decorate just about any space in your home such as these beautiful tulips for the door.
3. Easter Egg Wreath

An Easter egg wreath is easily made by purchasing a wreath form and hot gluing plastic eggs on to it. This will be a colorful and vibrant addition to your Spring decor.
4. Pastel Blue Tray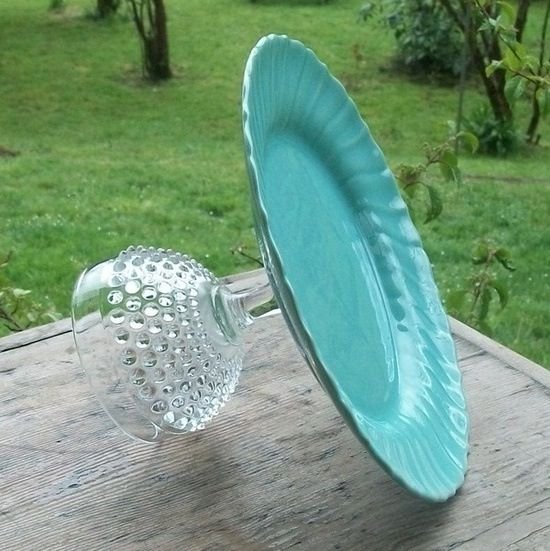 In addition to Spring decor items, you can also purchase things like plates and glasses and turn them into items such as this tray which will be perfect for displaying Easter treats.
5. Polka Dot Tiered Tray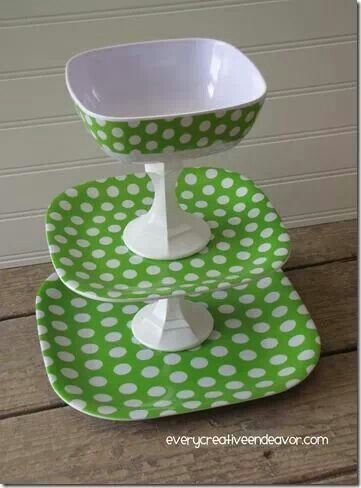 Similarly, this adorable polka dot tray is made by hot gluing candles ticks in between bowls and plates.
6. Easter Tubs

As a result of your trip to the dollar store – you can find these awesome little tubs which consequently make great decorations.
7. Easter Egg Lights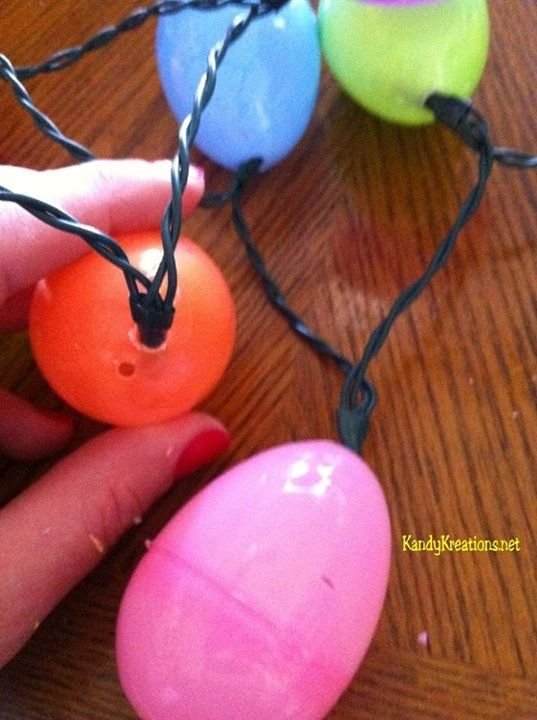 Likewise, the plastic eggs can not only be used to make wreaths but in addition they can be added to fairy lights for some festive lighting.
8. Easter Centerpiece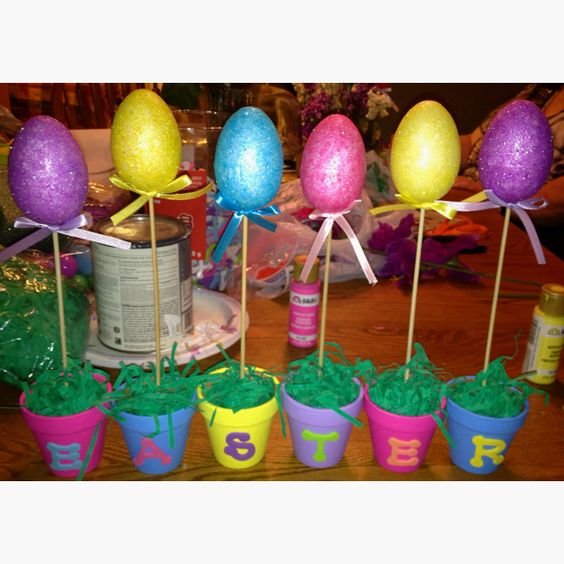 Certainly egg picks planted in pots make for a very cute centerpiece for your table on the day. However, you can also add them to bouquets too.
9. Rabbit Ears on Canldesticks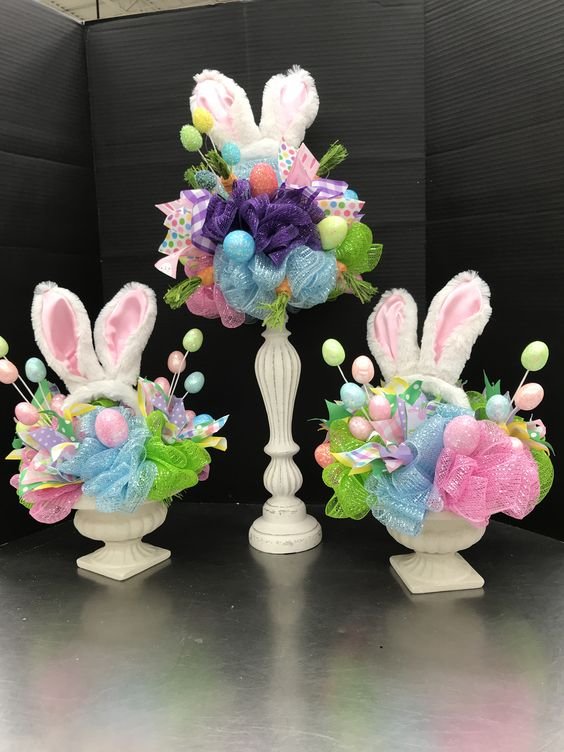 Another example is to hot glue rabbit ears from dollar store headbands onto dollar store candle holders.
10. Deco Mesh Centerpiece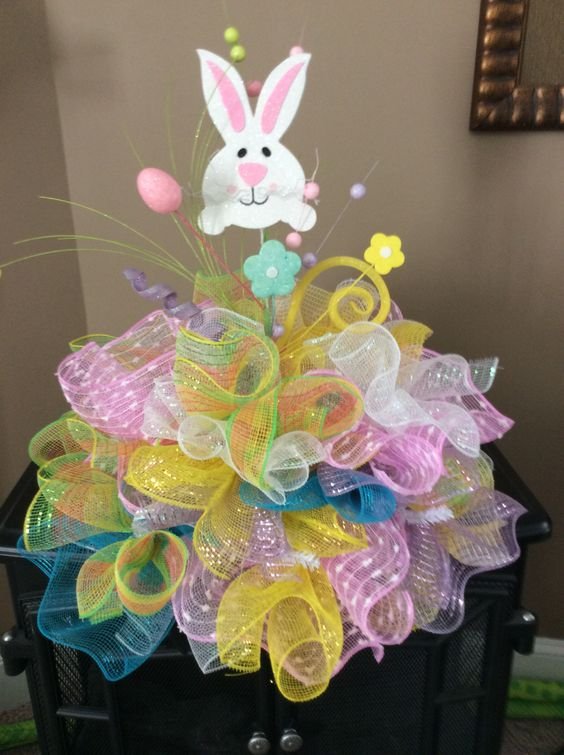 Subsequently,this decomesh piece will make a delightful centerpiece for your home.