If you are searching for simple fall nail designs to bring a touch of autumn to your look then these ideas will inspire you. Decorate your nails with pumpkins,  fall hues, and jewel tones such as burgundy. For an extra touch of glamour you can use glitter on feature nails or even on the tips as part of the design.
1. Fall Hues
2. Glitter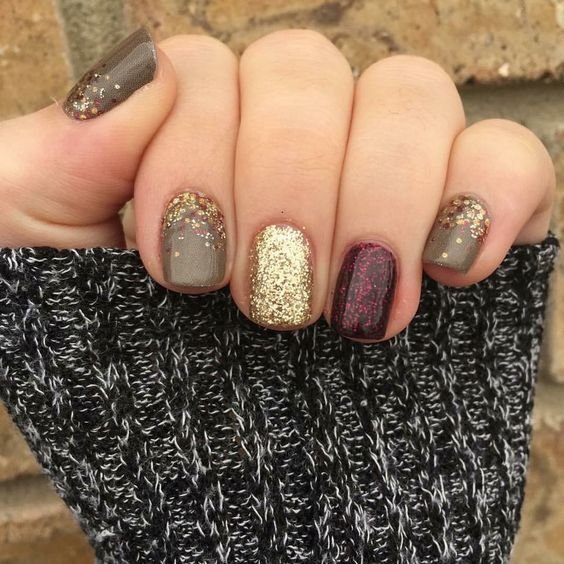 Golden glitters get a makeover for fall with the jewel burgundy color on the ring finger and the matte brown on the surrounding nails.


3. Purples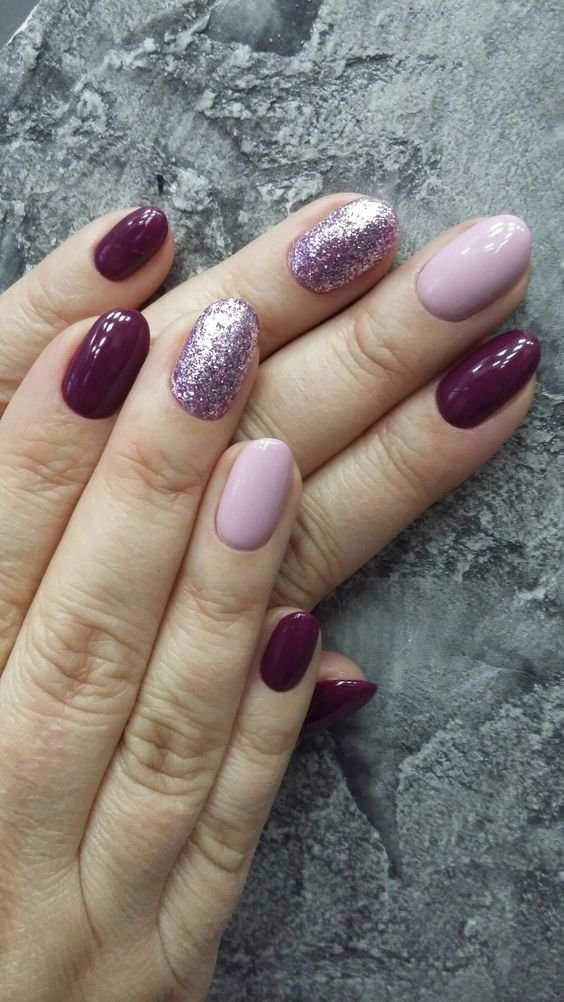 Bring a surprise to your fall manicure with dreamy colors of purples and lavenders and add a touch of glam by painting one nail with glitter.
4. Nudes & Rose Gold
5. Greys & Pink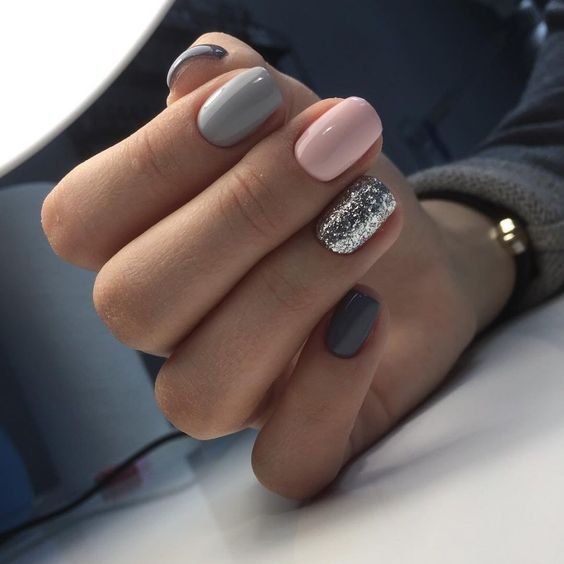 6. Burgundy
Burgundy is a wonderfully warm color to use on the nail and looks especially good with an accent nail featuring gold glitter to brighten up the look.


7. Cute Halloween Nails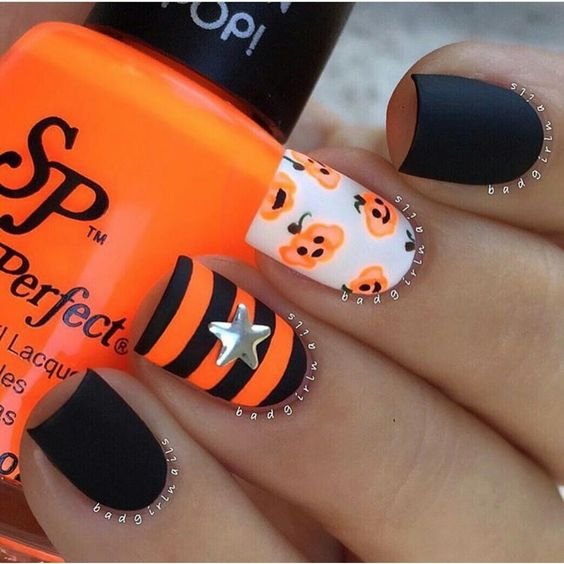 As Halloween is included in this season it isn't a bad idea to start practicing nail ideas for the spookiest time of the year. Think of black and orange nail polishes with accents of silver. The pumpkins look adorable on he feature nail.
source badgirlnails
8. Glitter Tree
Trees are perfect to incorporate into a fall themed nail design especially when teamed with a matte red to offset the sparkly glitter.
9. Scarecrow Mani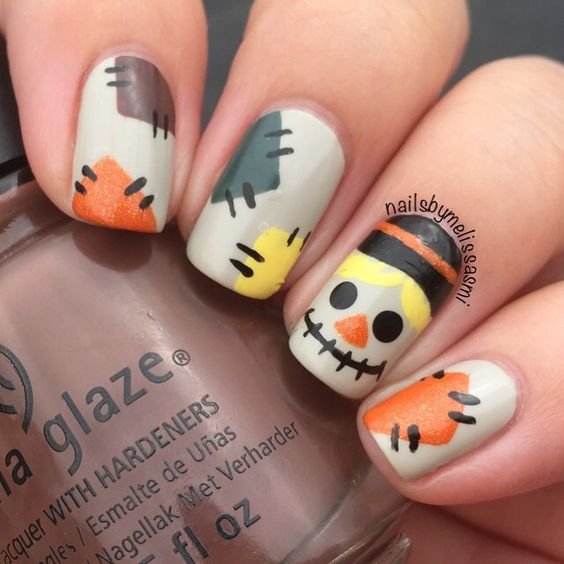 Scarecrows make a super sute nail design for both fall and Halloween.
source Melissasmi via Pinterest


10. Falling Leaves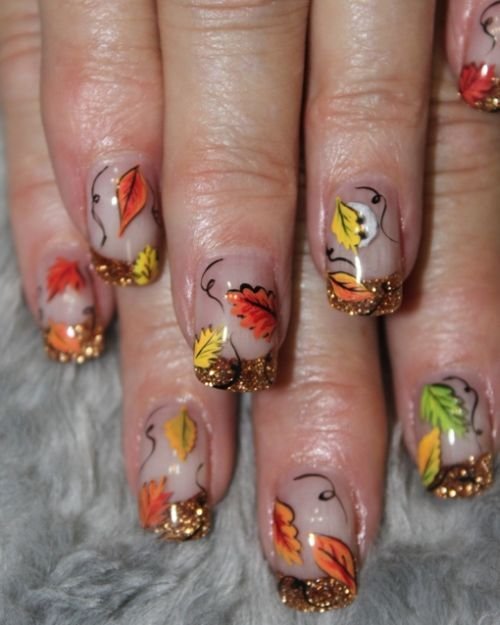 Capture the essence of autumn with this falling leaves nail art, Load the tips with beautiful gold glitter and use acrylic paints in yellow, orange, red and green to make leaf designs that will look as if your talons have come straight from a tree.
11.Black & Leaves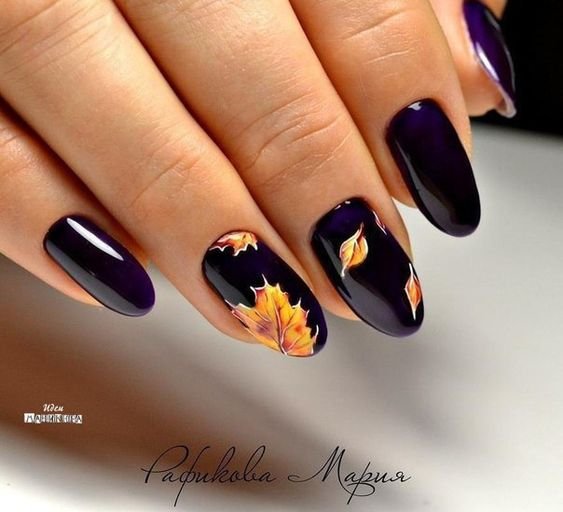 Make a statement with black nail polish and finish with bold leaf designs on select nails. You can use a glossy polish for this to really make an impact.
12. Black with Pink Glitter
13. Plum Ombre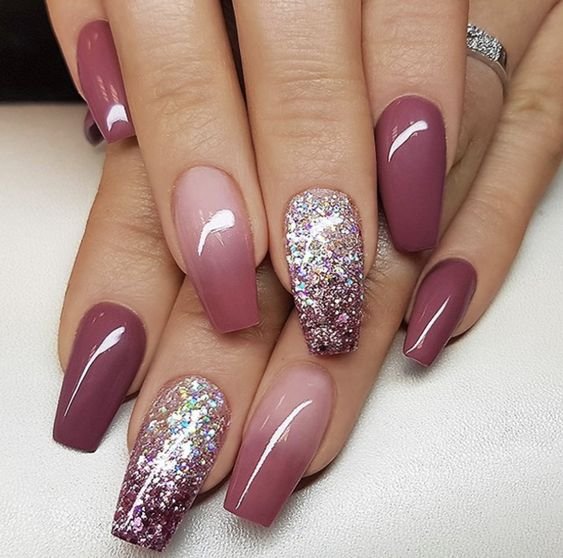 14. Fall Pumpkin Nail Art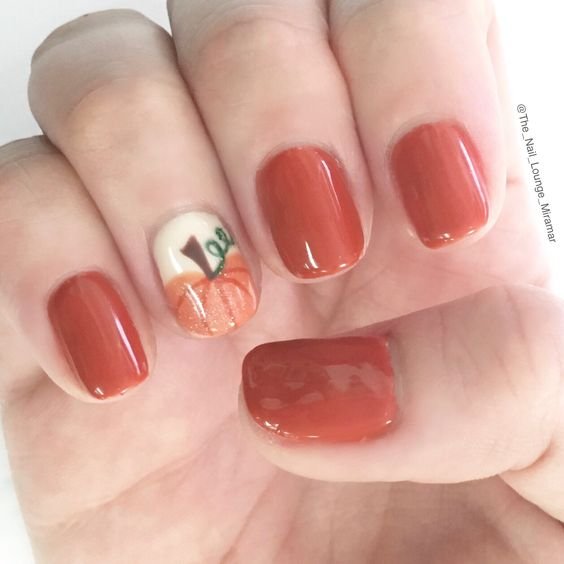 15. Orange & Brown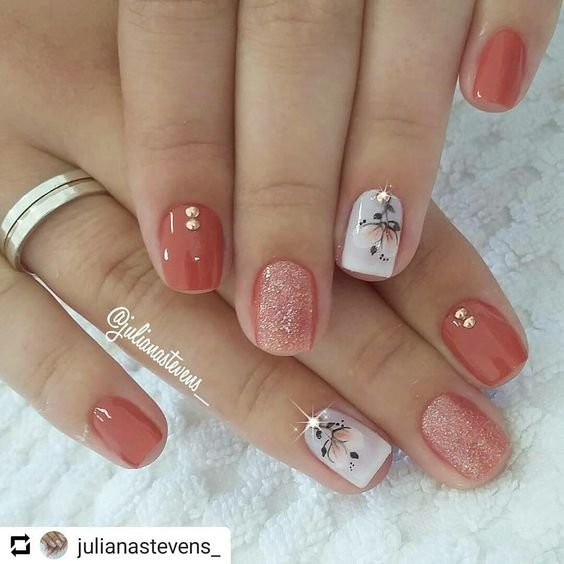 16. Leaves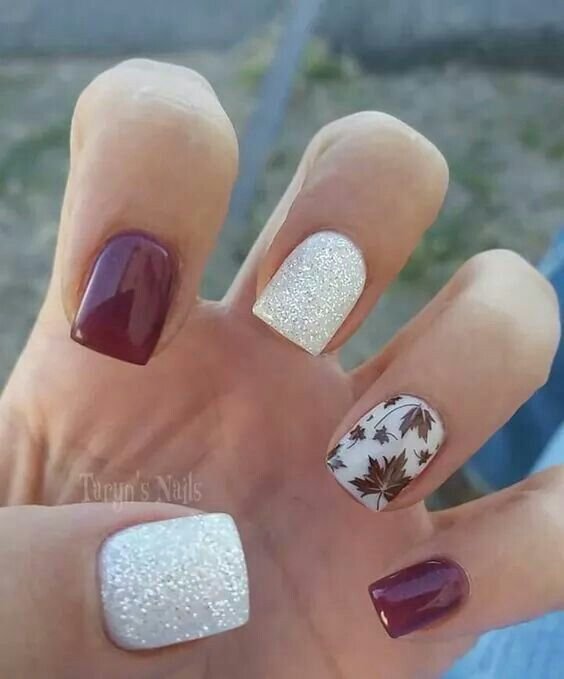 17. Purples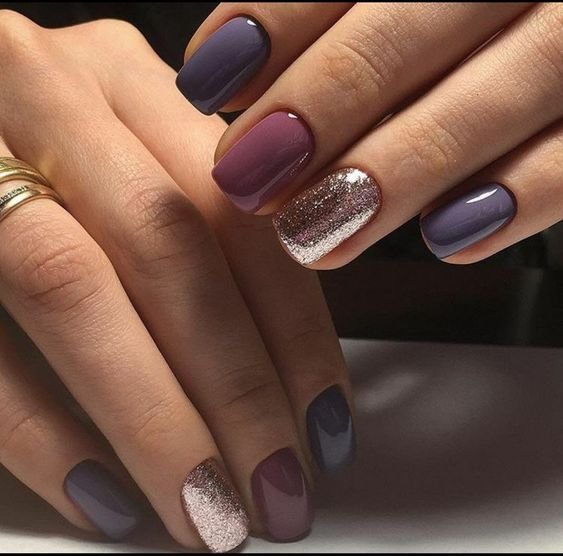 18. Rose Gold