Valentine's Day is just around the corner, so it's time to announce the loveliest holiday of the year by putting Bulletin Boards in your classroom. Keep students informed of important events by making adorable boards with love hearts, love bugs and bees on them. You can take inspiration from the Bible for a church version. For school you could choose from Olaf, birds, candy or even Romeo and Juliet. If you are thinking about putting up innovative and some creative February bulletin board ideas, then check out these Valentines day bulletin board designs. I am sure you'll love them and so will the kids!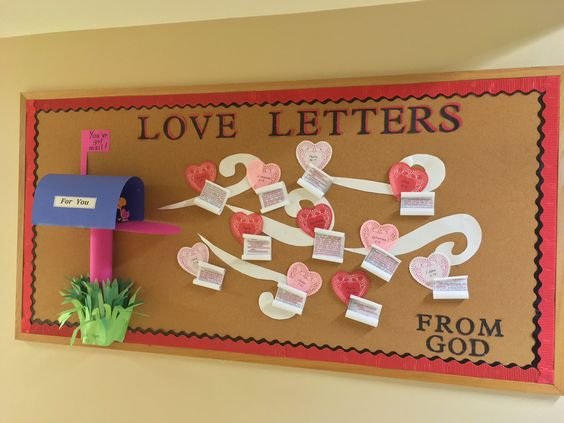 Bible verses on white scrolls. Love letters from God for you.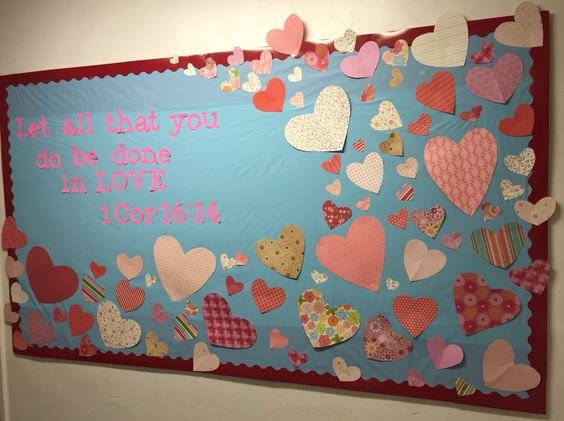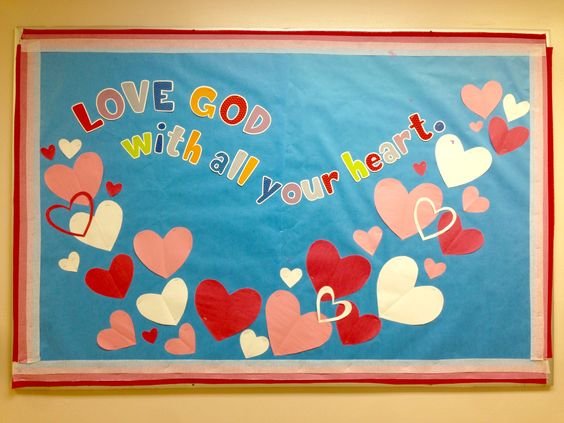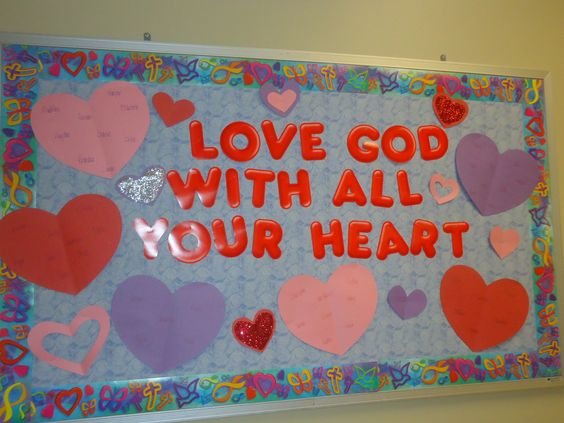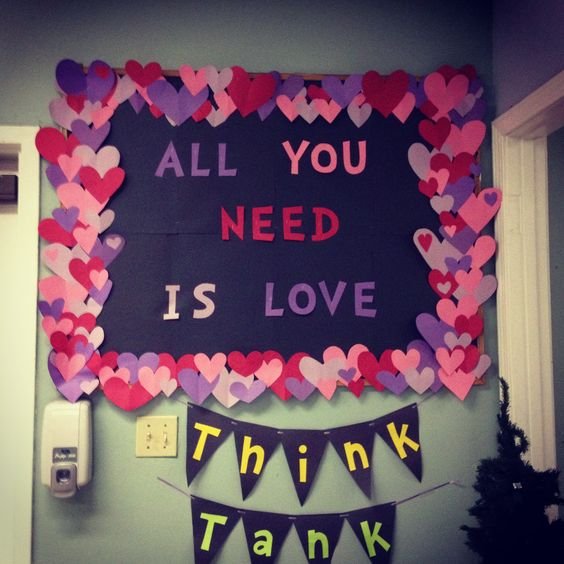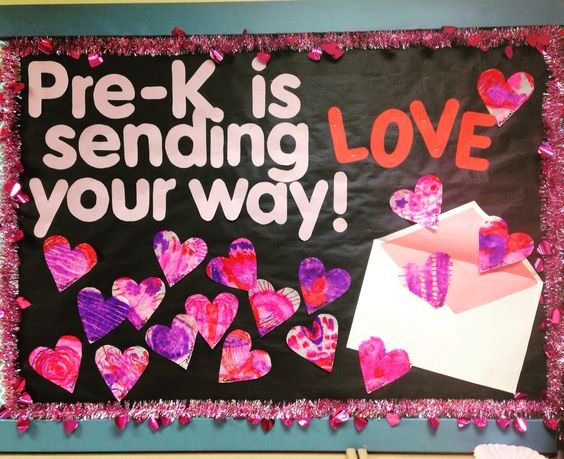 Sending LOVE your way with these awesome Tie-dye coffee filter hearts.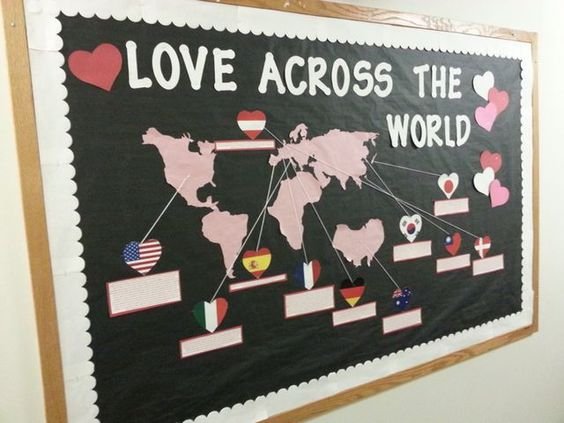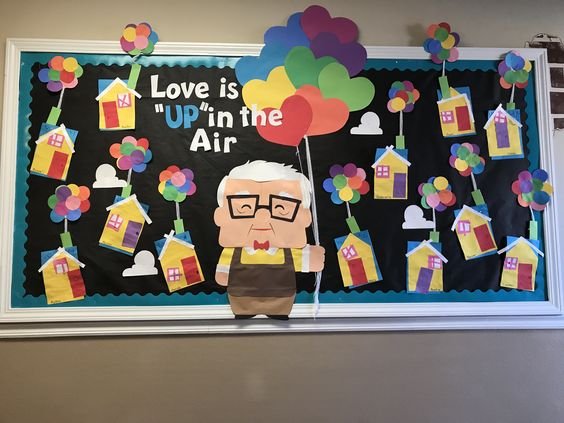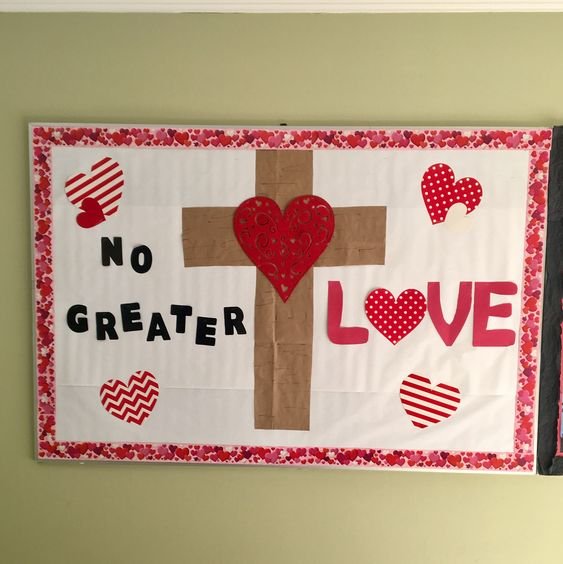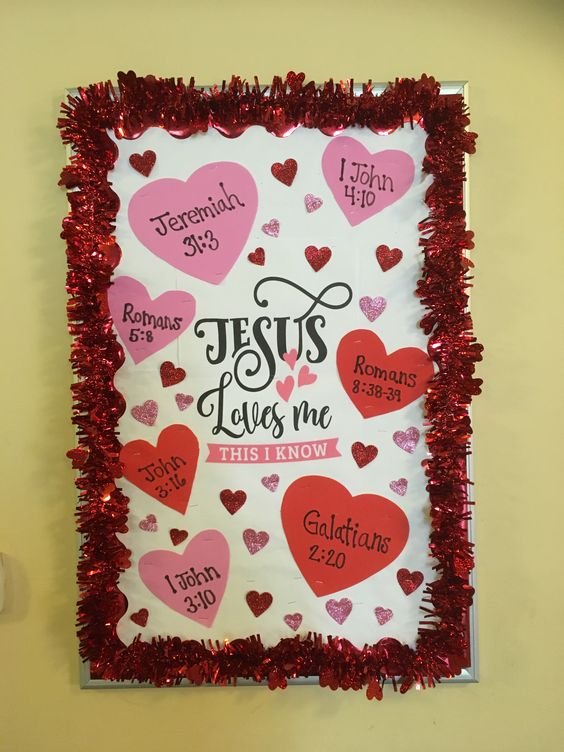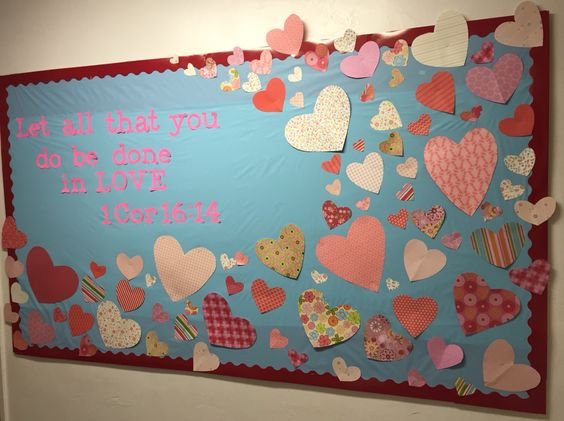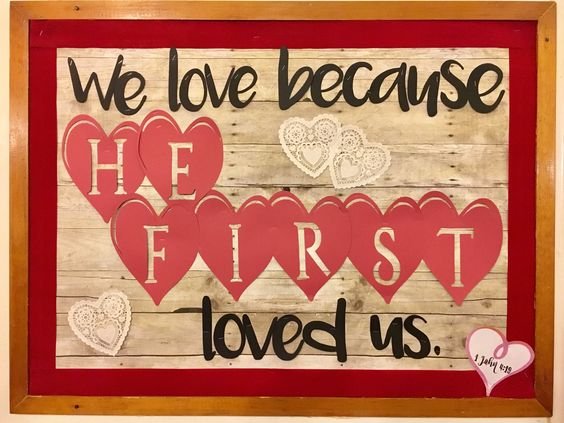 For a February Valentine Bulletin Board – you can enlarge and copy pages from Romeo & Juliet for the background. Make a Cupid garland border. Google images tree silhouette and the birds on the swing are from the original post onto a transparency . Then project the image with an overhead. Then freehand the hearts with highlighters and markers.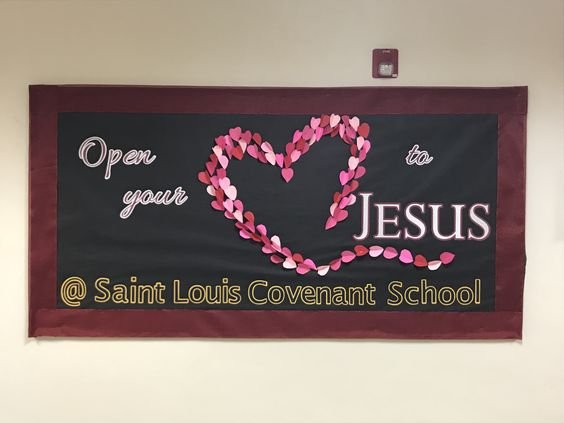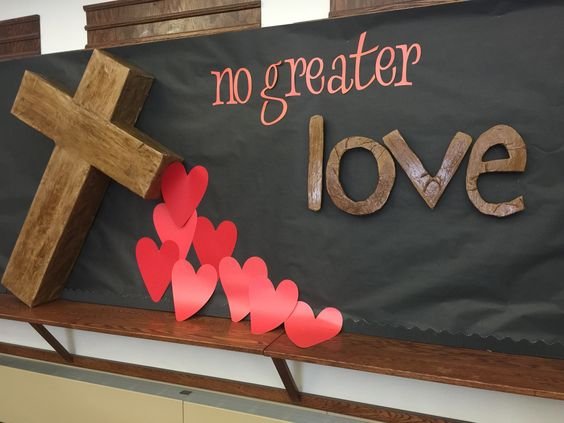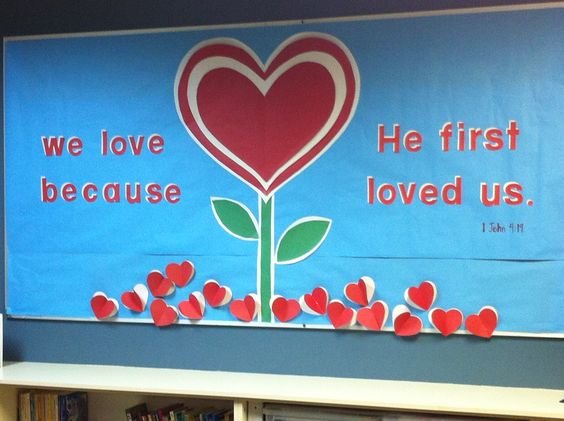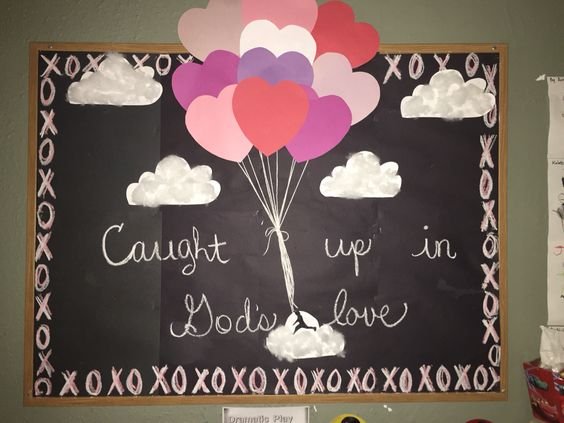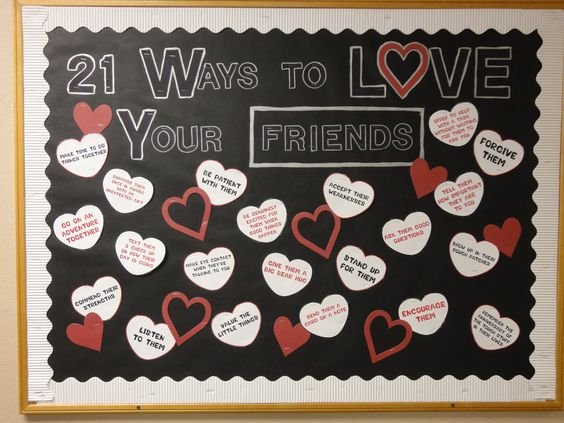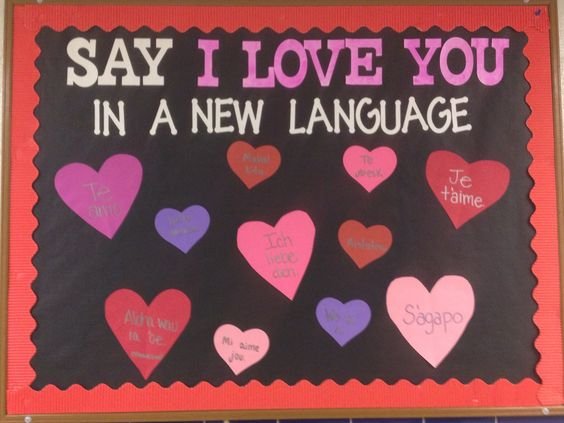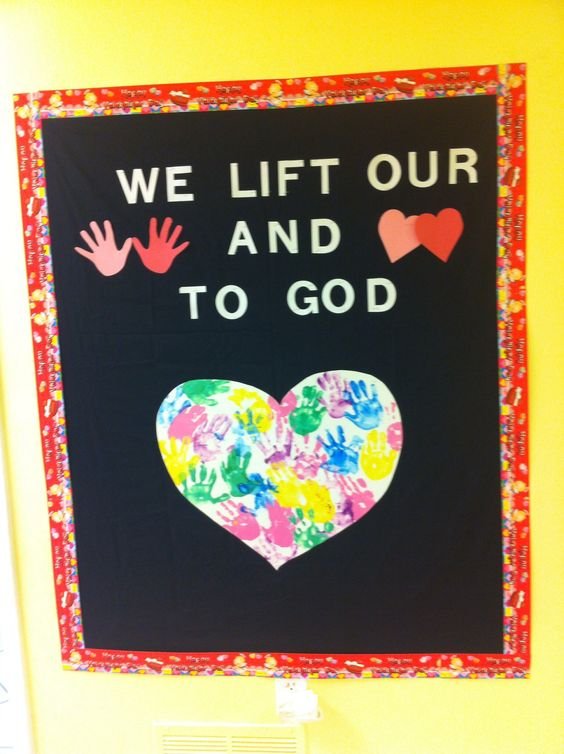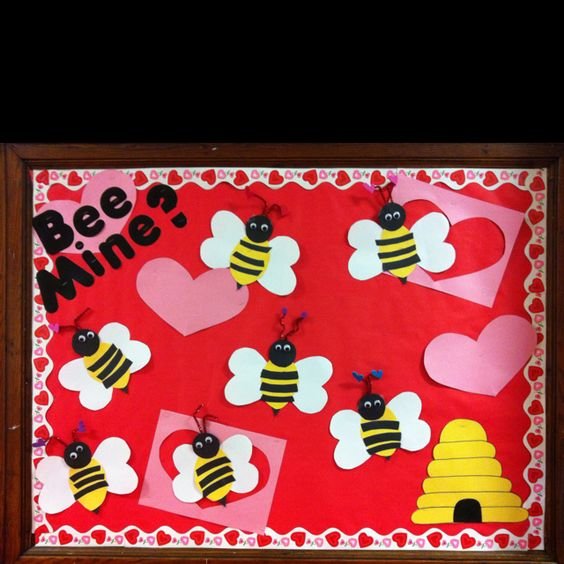 Color and glue these cute bees onto your board.