Valentine's Day is just around the corner, so it's time to announce the loveliest holiday of the year by putting these Valentines Day bulletin board ideas in your classroom. Keep students informed of important events by making adorable boards with love hearts, love bugs and bees on them. You can take inspiration from the Bible for a church version. For school you could choose from Olaf, birds, candy or even Romeo and Juliet.
There are plenty of other ways to decorate your classroom too such as covering your door with hearts and adding mobiles around the room. Get the kids involved and do themed art work that can be hung up around the walls. You could also cut out a big heart and get the kids to fill it with their hand prints – it's a great themed art work activity to get them all involved and participating. So if you're looking for imaginative February bulletin board ideas, then check out these Valentines day bulletin boards.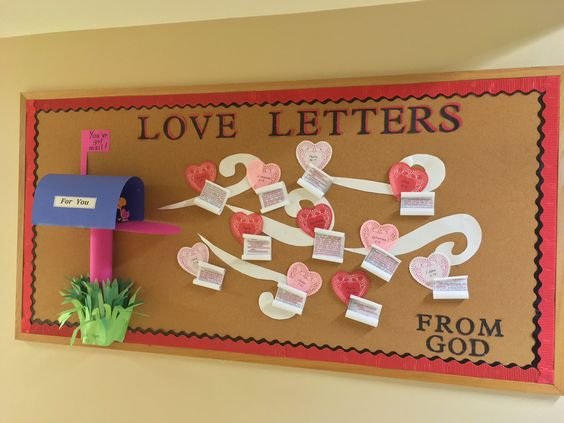 Bible verses on white scrolls. Love letters from God for you.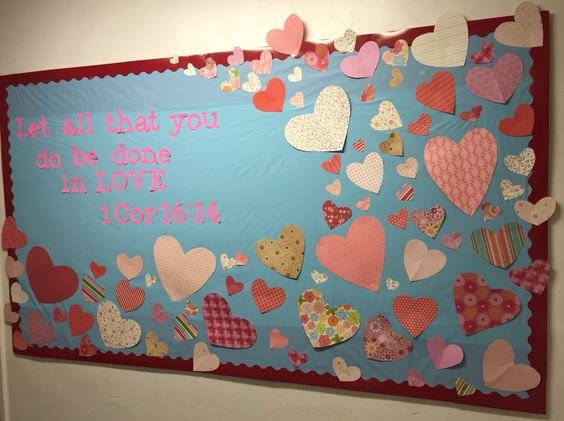 "Let all that you do be done in love" from the Corinthians. This is wonderful for both church and school as it gets kids to reflect.

One bigger heart with little hearts pointing from it – you could have the same number of hearts to represent each child and why not put each individual name o each heart to make it even more personalized.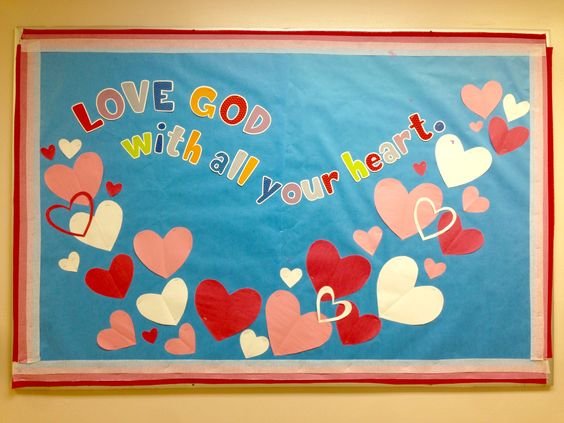 Another fantastic one for church or school which gives kids pause for thought and reflection.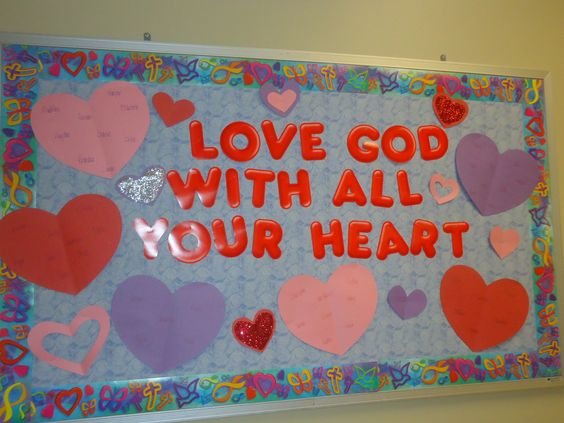 The big hearts really make this board stand out.

Teach kids how to love themselves with this poignant and thoughtful bulletin board.
We have included this video from Happily Ever Elementary which is a great step by step tutorial to show you how you can make your very own Valentine's themed bulletin board!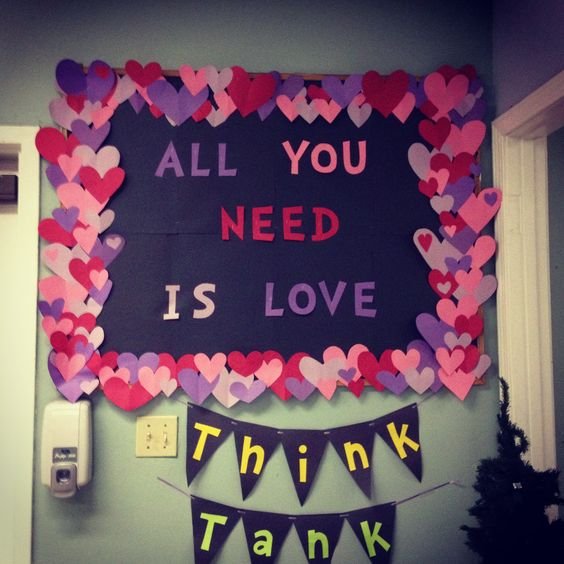 Get the kids to help cut out all the hearts that adorn this bulletin board.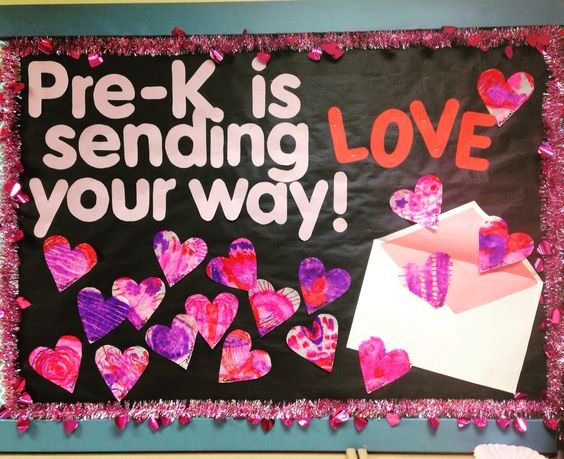 Sending LOVE your way with these awesome Tie-dye coffee filter hearts.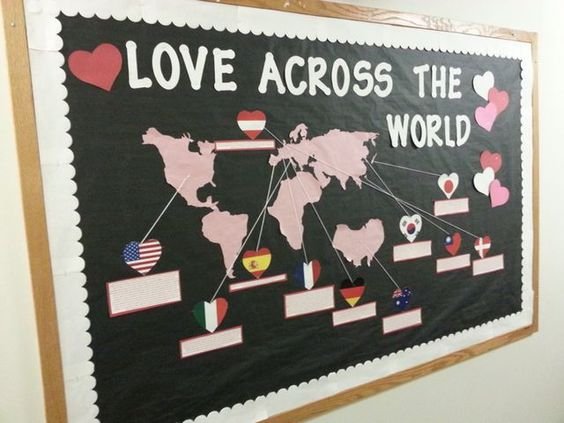 Teach the kids geography and new languages with this clever idea. Every day in February you could write under each flag a new way to say I love you in different languages.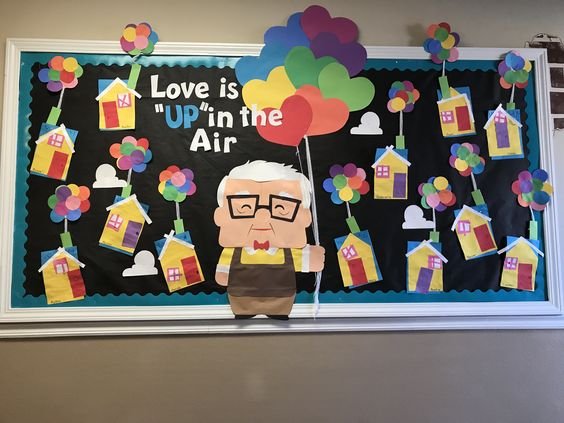 Inspired from the film 'Up' – kids are sure to love this one.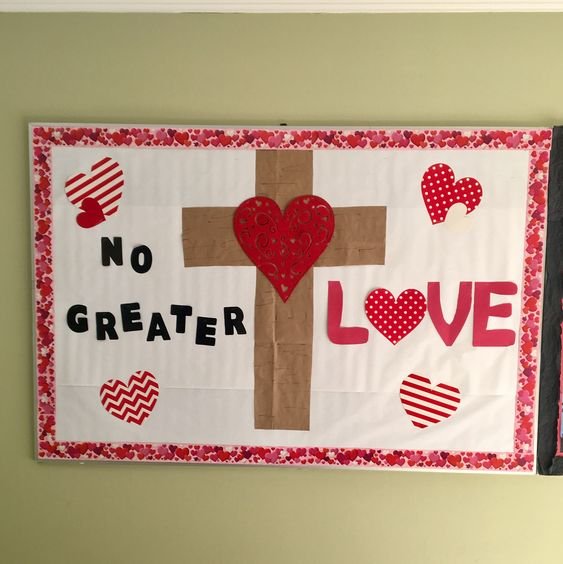 This one is perfect for Valentine's and Easter to display in church.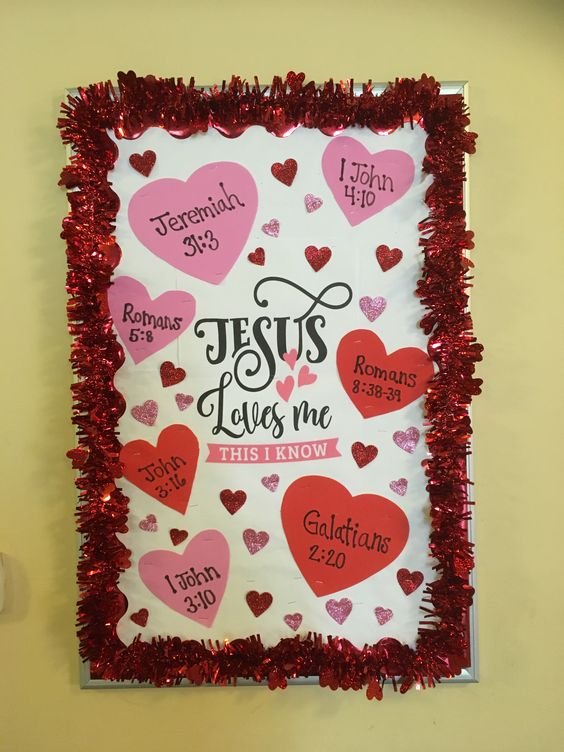 Red tinsel with hearts is a great way to adorn your February bulletin board.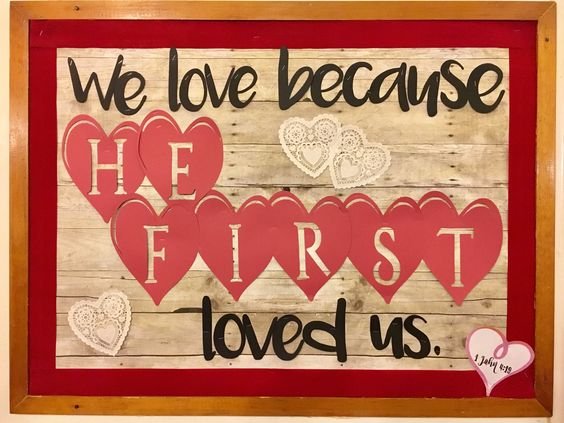 The lace hearts on this are adorable.

For a February Valentine Bulletin Board – you can enlarge and copy pages from Romeo & Juliet for the background. Make a Cupid garland border. Google images tree silhouette and the birds on the swing are from the original post onto a transparency . Then project the image with an overhead. Then freehand the hearts with highlighters and markers.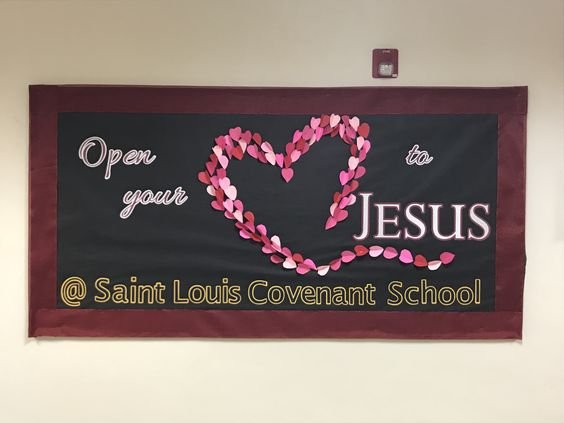 This is an excellent idea for a February bulletin board for your church or Sunday school.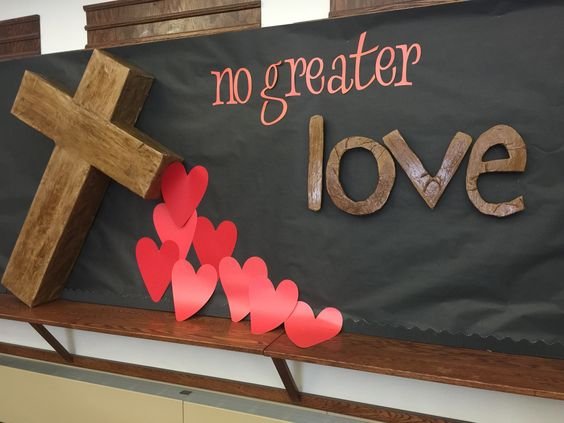 Another perfect one for Sunday school or church.

Olaf is a great way to show affection through the winter including for Valentine's Day and kids will love his friendly face.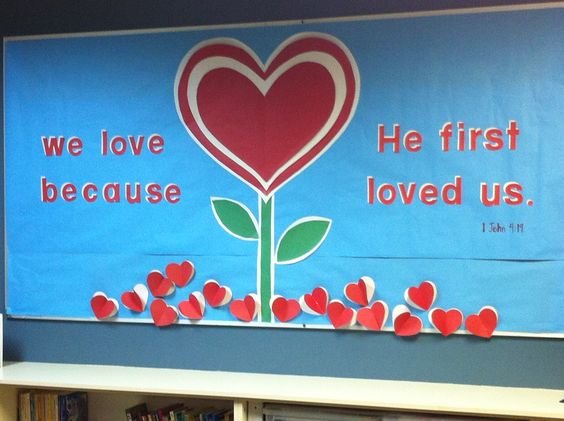 A big heart turned into a flower will really brighten up your classroom walls during the winter.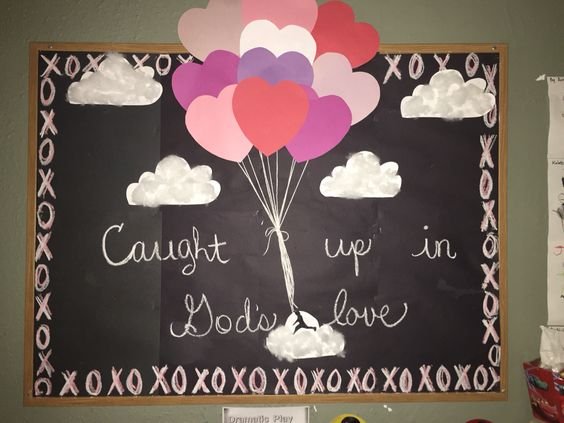 Heart balloons floating in the clouds are very romantic.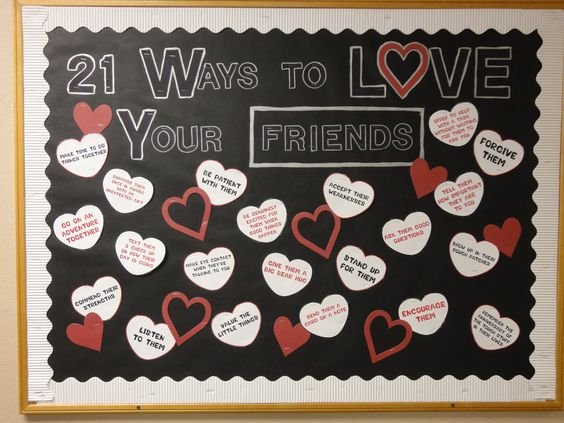 Inspire them to be good to their friends with this board.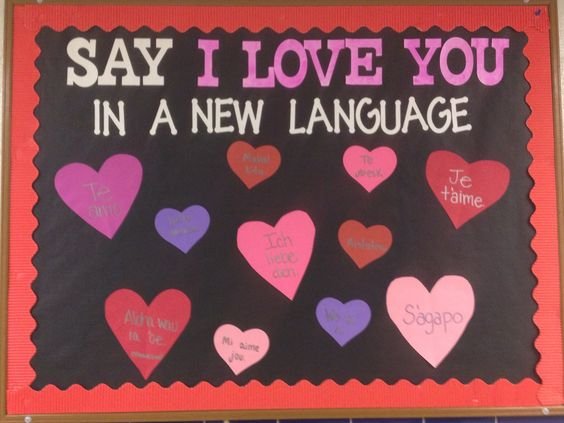 Teach them how to say "I love you" in other languages.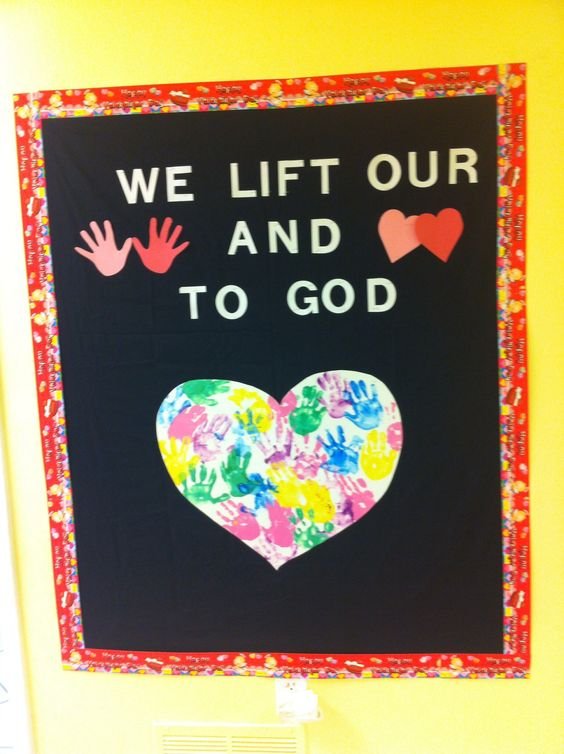 A great reflective one for church and Sunday school.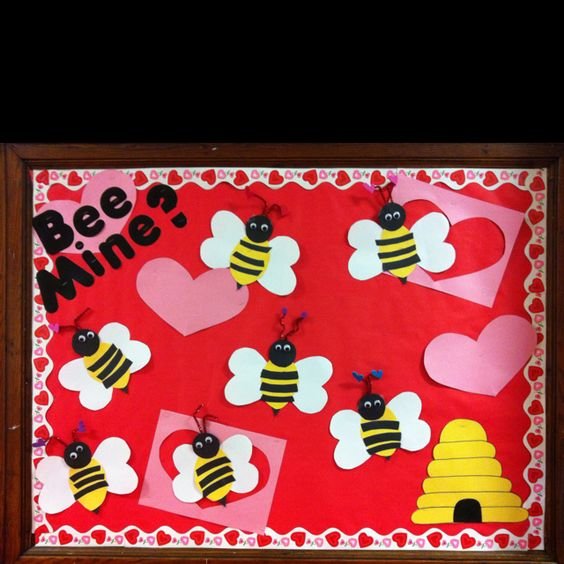 For this valentines day bulletin board idea color and glue these cute bees onto your