DIY Valentines Tray
Romance is definitely in the air when spring arrives. Birds are nesting , flowers are growing and it's a time for love to blossom. You are probably thinking of adding some nice decorations to your home to reflect the season. You could put up heart bunting, birds nests filled with hearts and remember to keep your house filled with fresh flowers too!
With Valentine's Day right around the corner – it's time to transform your house into a cozy love nest with this DIY Valentines Tray. Decorate each tier with items including flowers, hearts and candles or fairy lights. You could also use this idea for an anniversary. As an added bonus – tiered trays can be used to decorate for every season – just switch out the decorations to match the occasion. For example, Santa for Christmas and bunnies for Easter.
Buy Felt Heart


The heart cushions add romantic charm to this tiered tray.

The vintage cutout figures on this tray are adorable.

A berry heart wreath is perfect to add to your Valentine's decor.
We've included this video from The Bueno Bunch to show you how easy it is decorate your own Tray for St Valentine's Day.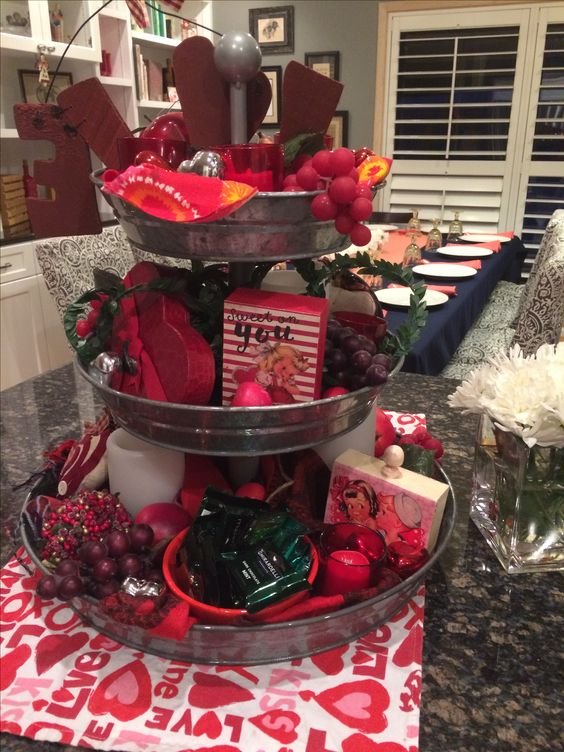 Pump up the romance factor by layering your tray with candles.

The perfect coffee and tea station for you and your honey for Valentine's.
Buy Glitter Heart Picks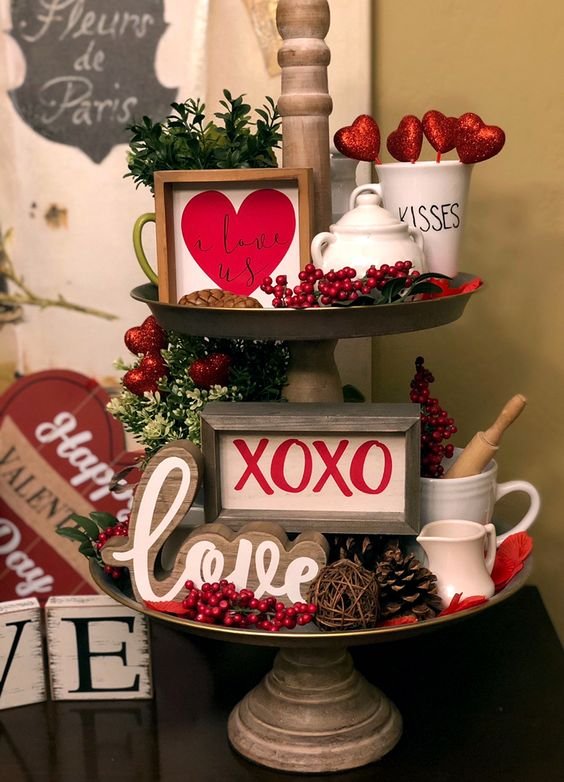 Glitter heart picks instantly decorate your tiered tray for Cupid's favorite day.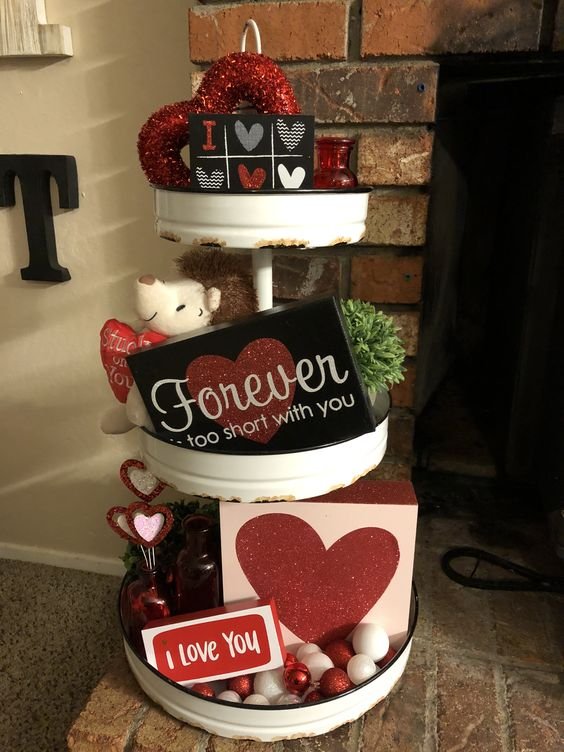 Red and white work really well together for this scheme.
Buy Heart Bowl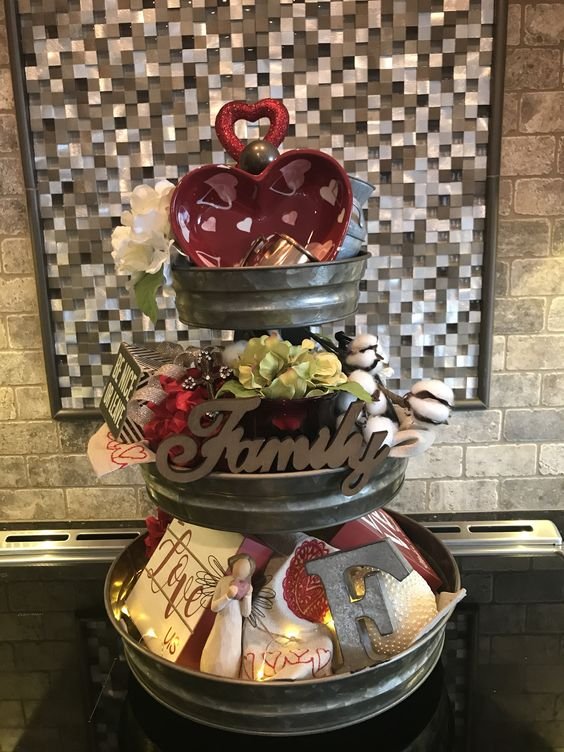 I absolutely adore the heart bowl at the top of this tray!

This tray has been transformed from the Christmas season with its pine to one of a romantic decoration with the addition of hearts.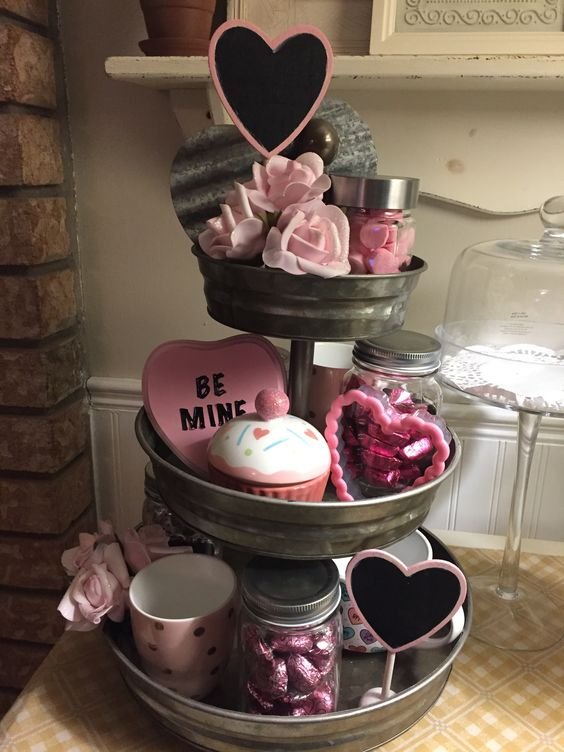 Pink is also an excellent color choice for the day of romance.