February 14th brings all the love and charm into the world that Cupid would shoot his arrows for. If you are looking for Diy Valentines Gifts to make your sweetheart then these ideas will help you.
1. Magic Cube Transformer

To make this adorable transforming cube, you'll make a bunch of cubes exactly the same size which are then taped together for ease of movement. Cut cards to match the size of the cubes and make your images on these to stick to your transforming cube.
source youtube
2. Spanner Frame
3. Map Quote Art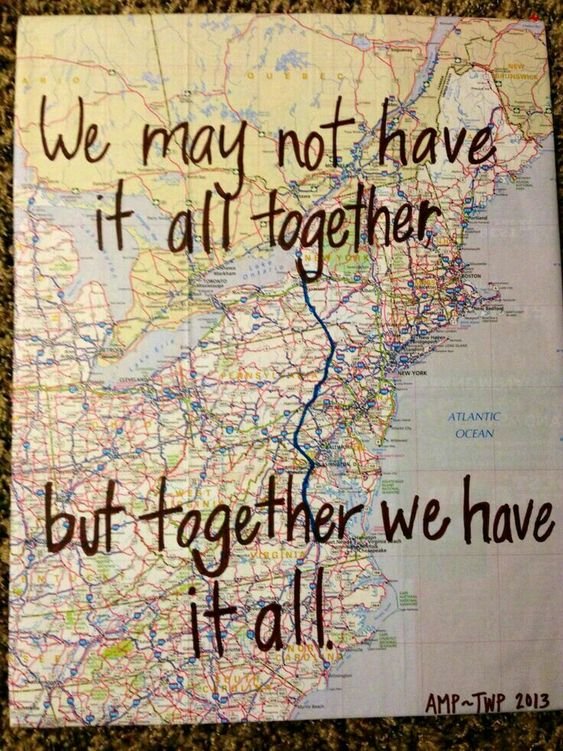 4. Yoda Mug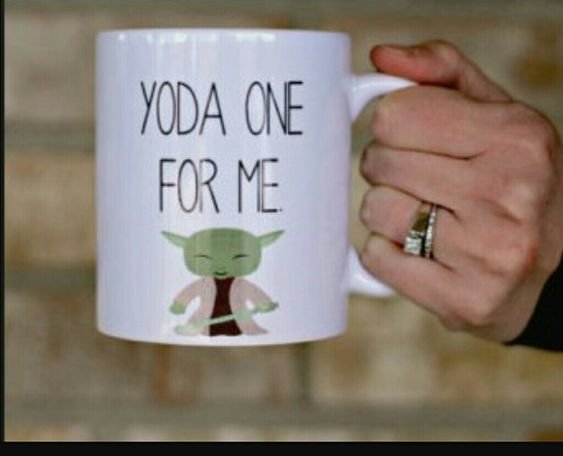 5. Beer Bouquet
6. Open When Envelopes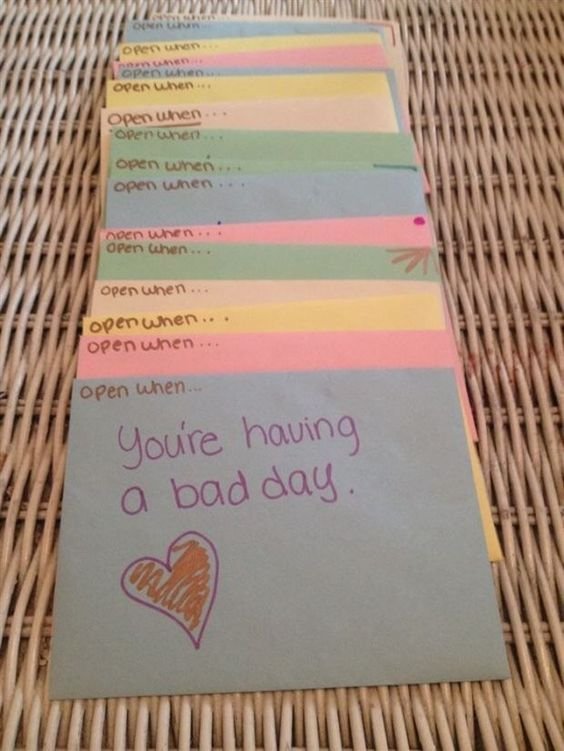 A great idea for long distance relationships.
7. Such a Catch

On a baseball, use a fine tip sharpie to write all the reasons why he is such a catch for you.
8. Gift of Senses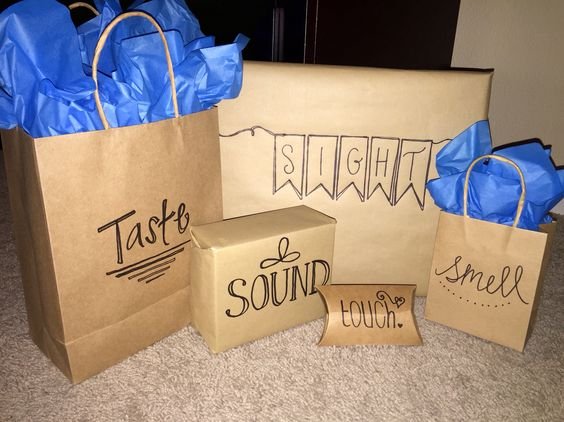 On five paper bags, write each of the senses and fill with gifts that resemble each.
source youtube
9. Jar of Kisses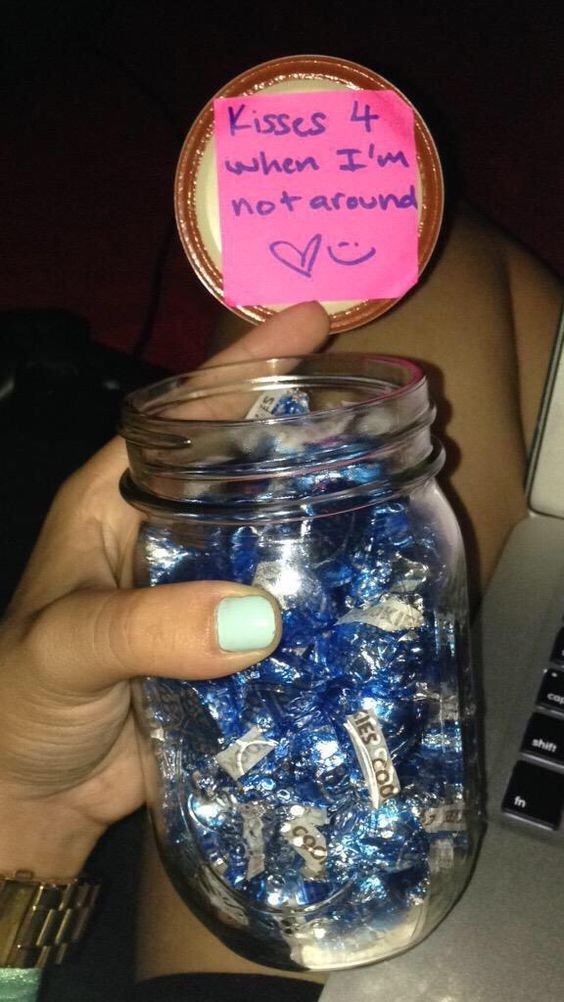 10. Yoda One for Me

A really sweet card that will melt his heart – especially if he is a Star Wars fan.
11. Lottery Bouquet

Show him how lucky he makes you feel by making up a lottery bouquet attached to his favorite candy.
12. Five Senses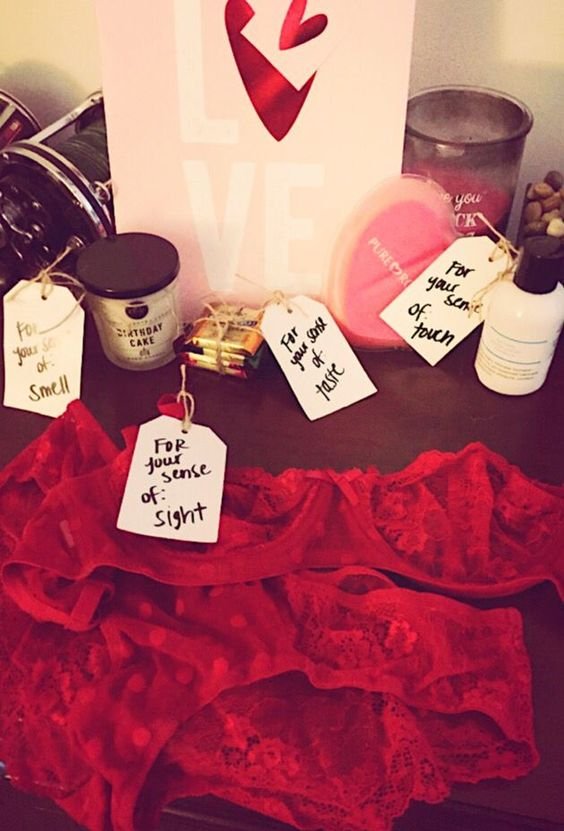 This is so versatile it could even be used for birthdays and Christmas too.
13. Cute Hamper

You can purchase many of the items seen in the basket at your local dollar store, so you don't have to spend a huge amount of money to show a lot of love.
14. Candy Card

A candy card is the sweetest way to show him your love. You'll need a big sheet of paper and you can be as creative as you want to make words from his favorite candy.
15. Boxer Bouquet

What man doesn't love to receive nice underwear. This is a very creative way to present it and you can keep your eye out for discounts in different stores to keep the price down.
16. 3 Jars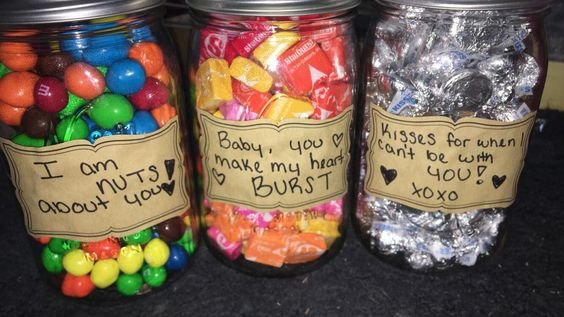 Nothing says I love you like jars filled with his favorite candy and messages such such as "Nuts about you".
17. Romantic Hamper

Make a basket full of his favorite things and attach a heart balloon to set the romantic tone.
18. Customized Gift Basket
19. I Love You Box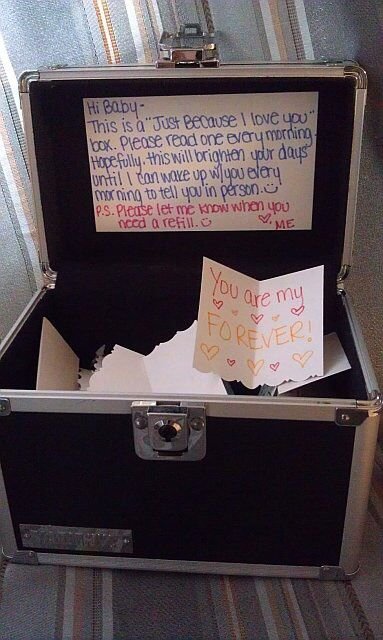 20. Can't Reese-ist You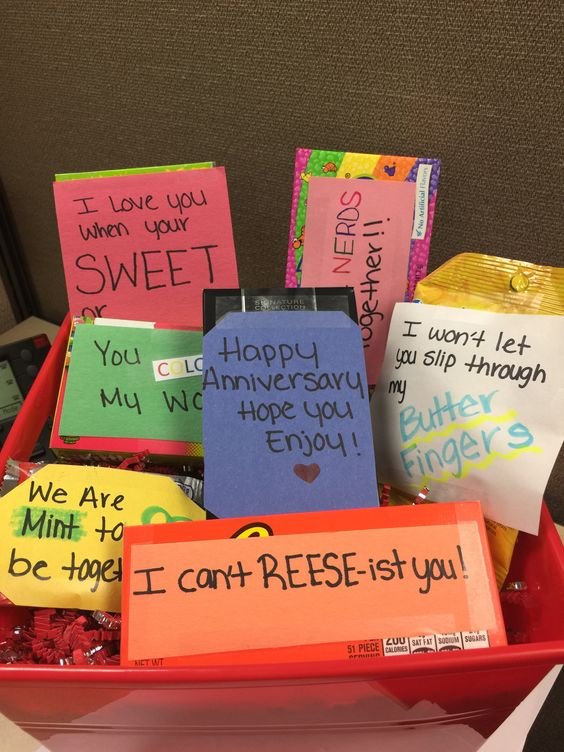 21. Goodies for your Sweet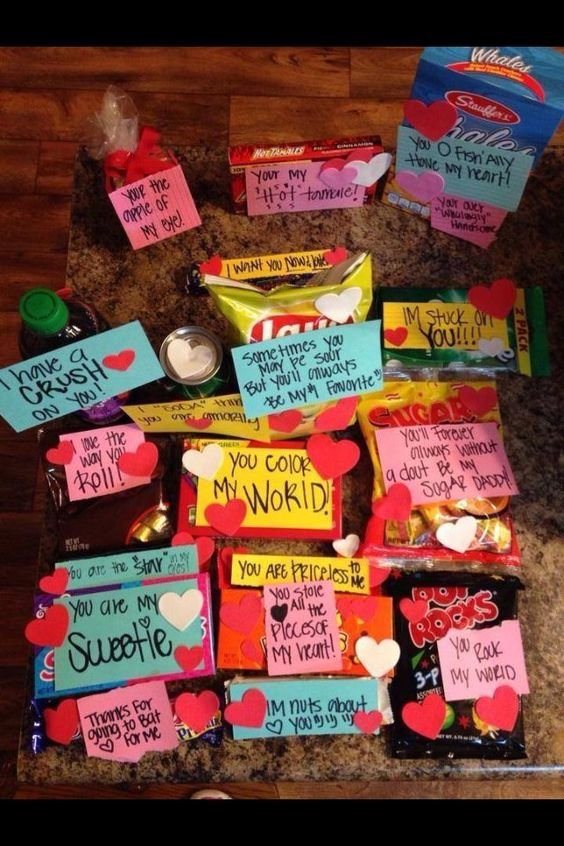 22. Greatest Catch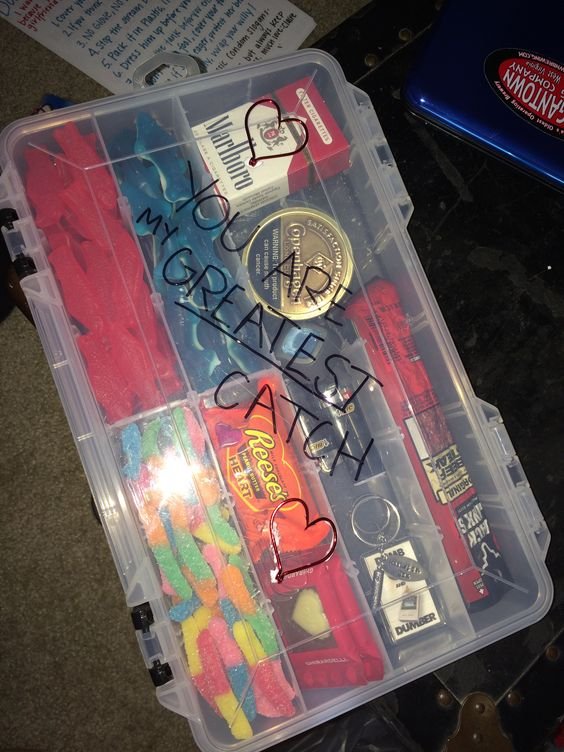 23. Hooked on You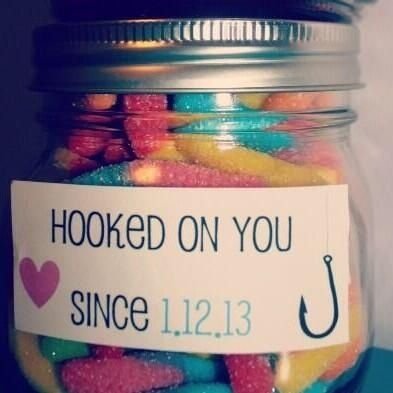 24. Man Jar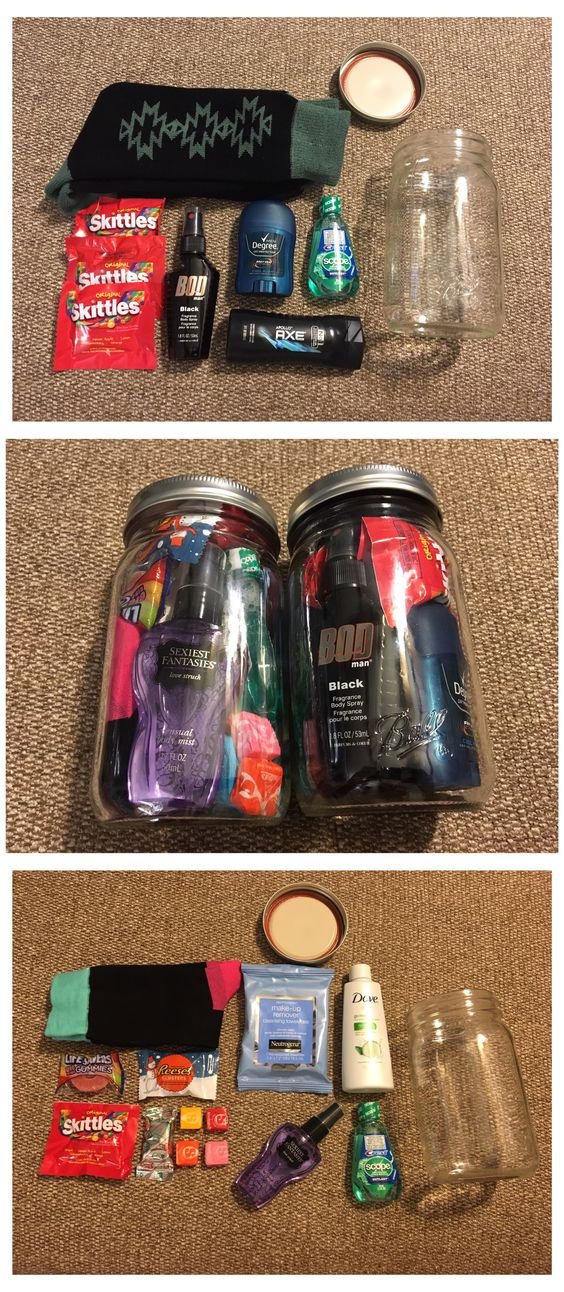 25. Open When Letters
26. World to Me Hamper
27. Just Add Water
28. Monogram Decor