Kick off St. Patrick's Day in style with these stunning nail designs. As green and gold are the colors of St. Patrick's day a lot of the Nail Art designs here are in those tones. Your talons will be pinch proof when the leprechaun sees all the trouble you've gone to painting your nails for the occasion. You could also use shamrock decals to save some time, you simply use water to affix them to your nails.
A lot of the designs can also be used for Christmas too for example glittering green nail polish is perfect for the festive season. Remember to use hand cream too so that your nails are in tip top shape for a manicure.
1. Black & Green Glitter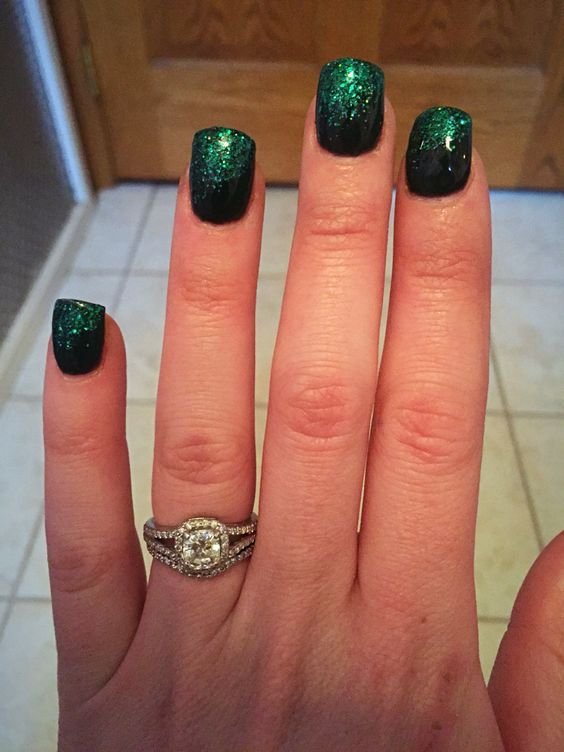 For an edgier look, these colors mixed together provide that depth.
2. Celtic Inspired

Drawing from Irish dance costumes – these nails are both elegant and perfect to show off some Irish pride.
3. Chevron

Everyone loves a chevron design as it's so contemporary and you can easily use two colors as part of the pattern.
4. Dotticure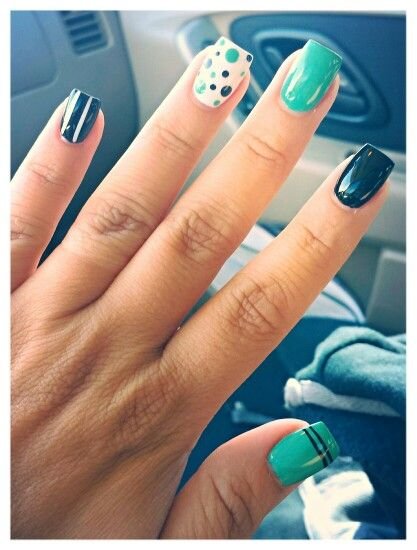 Perfect for an ultra feminine look on your talons – this dotticure could use any color combination of your choosing.
5. Feature Flag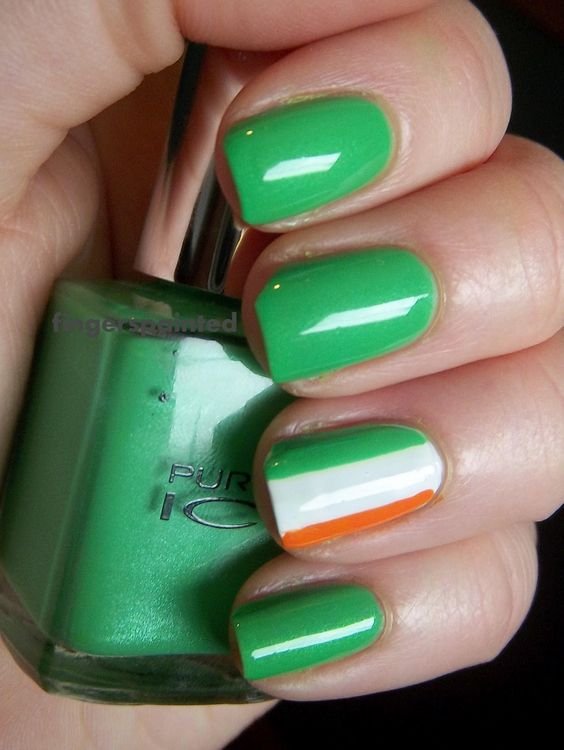 No St. Patrick's day manicure would be complete without donning the Irish flag on at least one of your nails.
6. Feature Shamrock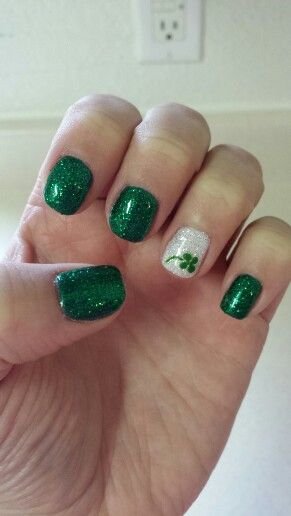 Shake your shamrocks by painting them onto your nails.
7. Glittering Gold

If all that glitters isn't gold then why does it look so great on finger tips.
8. Gold Green Tips

The official colors of St. Patrick's Day look fantastic on talons.
9. Green White Polka Dots

If Minnie Mouse was Irish then she would definitely be sporting these colors on her iconic polka dot skirt.
10. Green Sparkle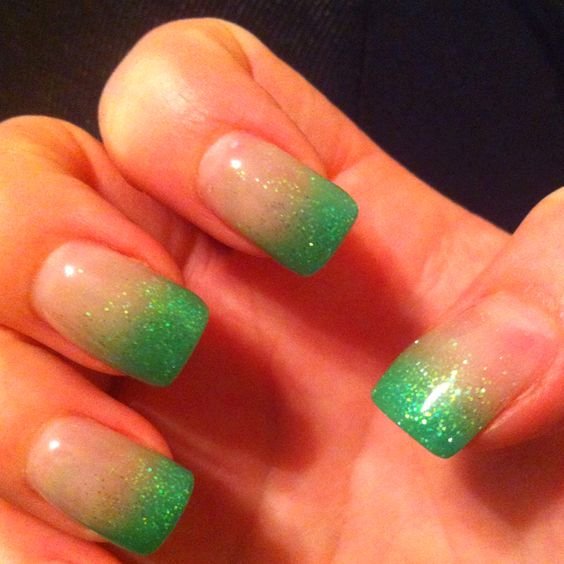 11.Irish Flag
12. Lucky Green
13. Mint Green

Stop the leprechauns from pinching you by donning this lovely mint green on your talons.
14. Pot O Gold Nails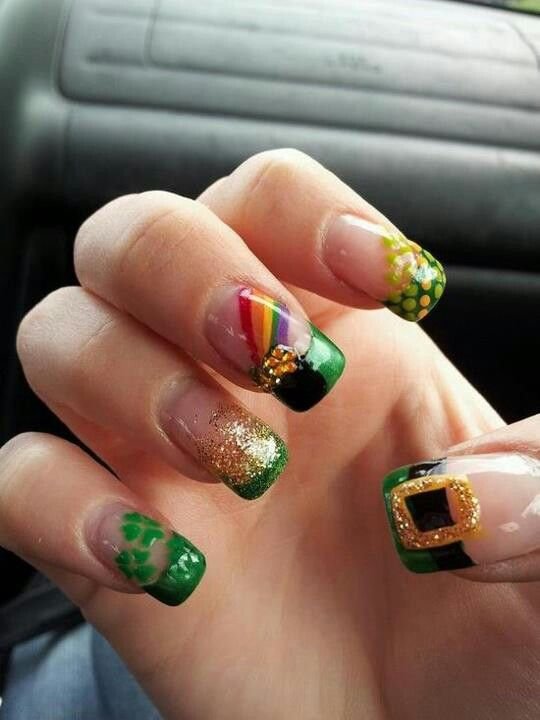 Bring your own Pot O Gold to the party with these classy nails.
15. Shamrock

St. Patrick's day is all about the Shamrock so make sure to put it somewhere on your nails for the occasion.
16. Leprechaun Belt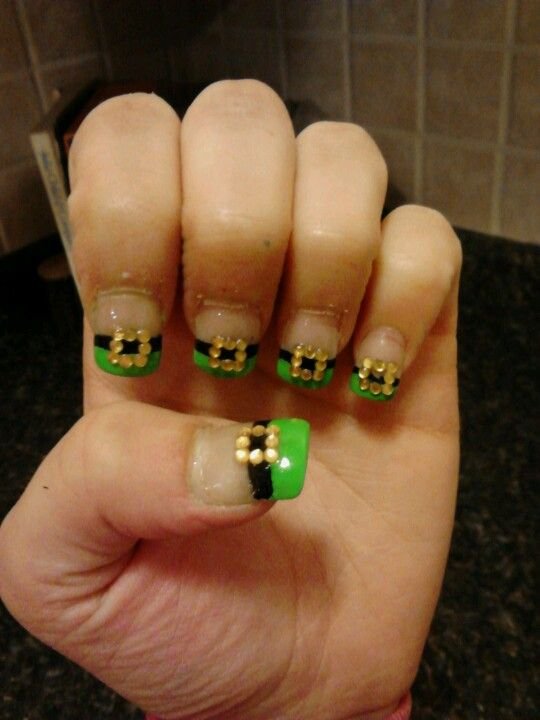 Give a nod to the most famous character of St.Patty's Day by adoring your talons with hand painted leprechaun belts.
17. Sparkling Shamrock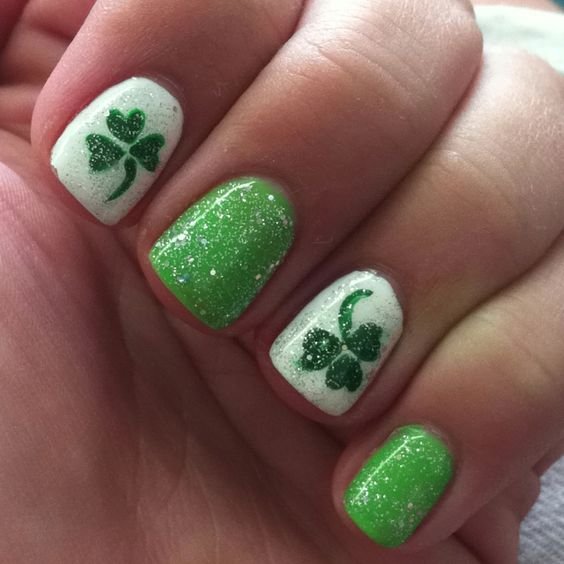 18. St Patrick's Day Nails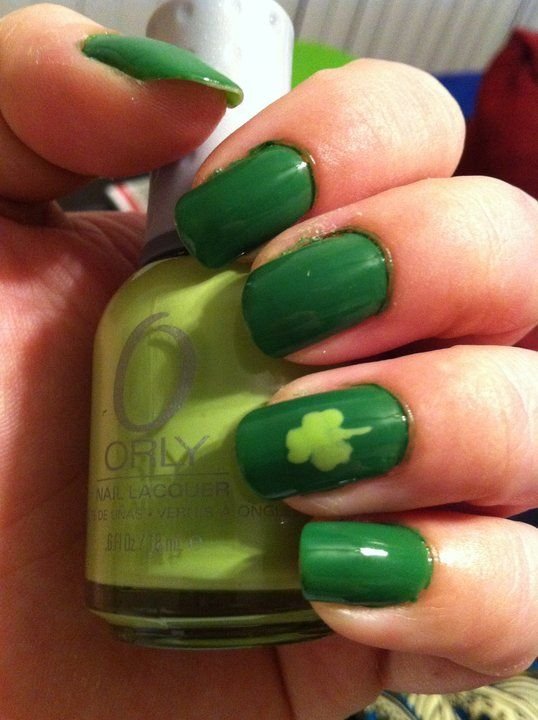 19. St Pats Day Froggy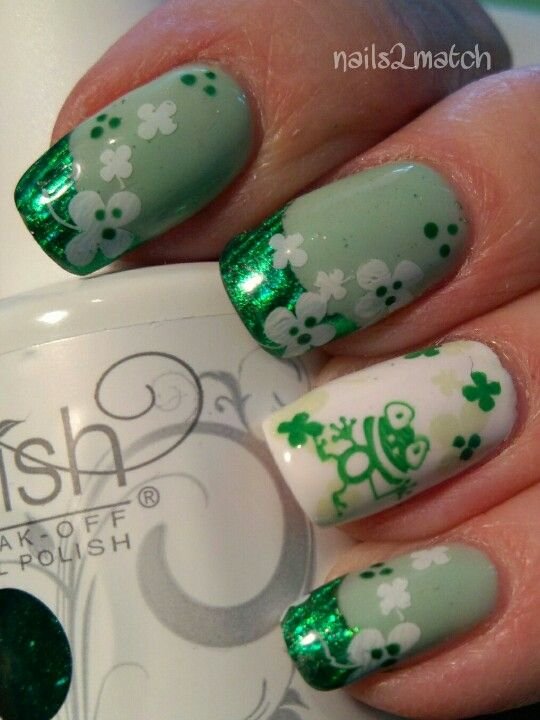 As he's a green creature – this cute frog works perfect for an Irish mani.
20. Starbucks Inspired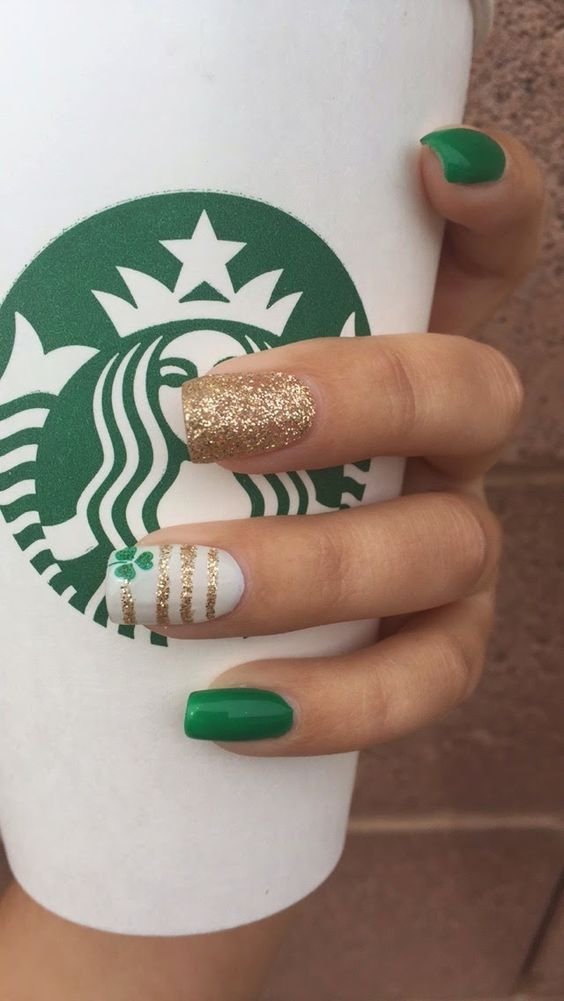 Take inspiration from your favorite drink and incorporate it into your St.Patty's mani.
21. Under the Rainbow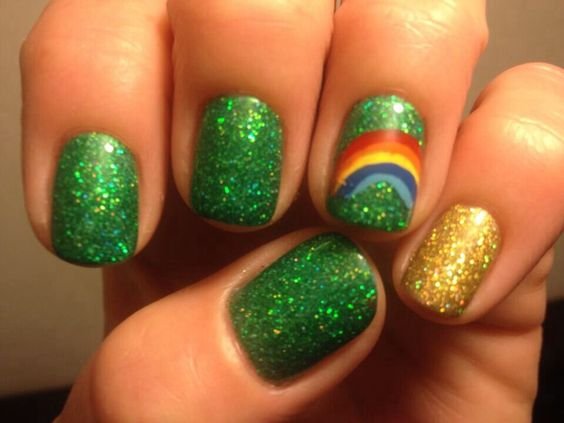 22. White Shamrock

Switch it up and make shamrocks white on your nails for a surprising contrast.
23. Shamrocks