4th of July nails are essential for your Independence Day party to set your outfit off. With talons featuring designs centered around the colors of red, white and blue you can celebrate freedom with a sassy nail design. This is also a great idea as a craft to do for kids on independence day to keep them busy. So set those fireworks off in style with a festive manicure.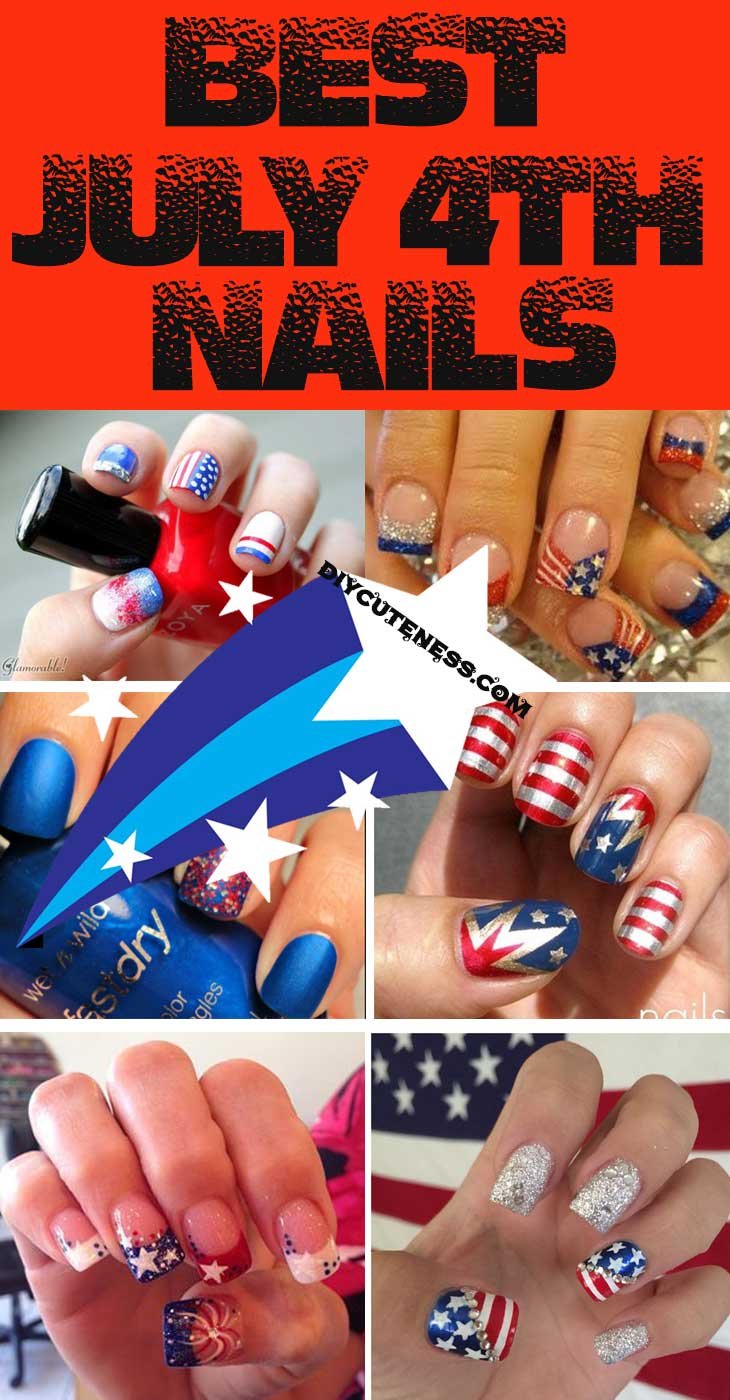 1. Wonder Woman Themed

These nails look like they've come straight from the set of a Wonder Woman movie. You can use nail striping tape to help get perfect lines with your red nail polish.
2. American Cocktail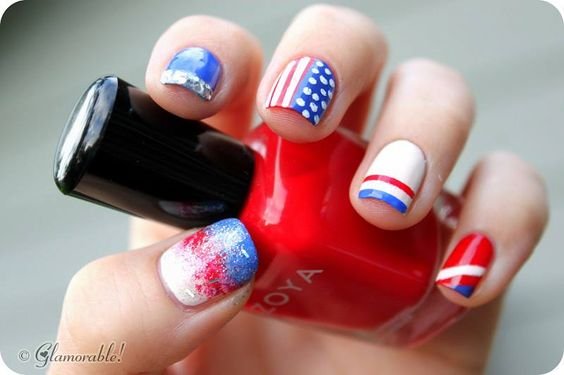 This is a great way to show off your creativity by putting a different design on each nail.
source glamorable
3. 4th of July Nails Manicure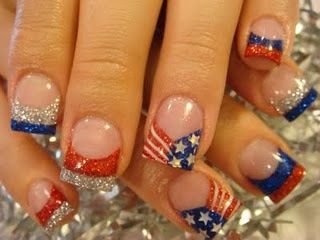 4. Beautiful Blue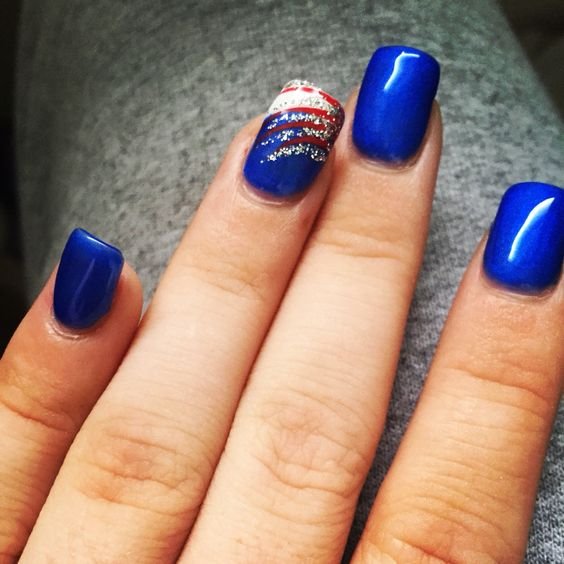 The depth of this blue nail polish really sets this July 4th manicure apart from the rest. A little detail based on fireworks is added to the feature nail to add even more depth.



5. Classic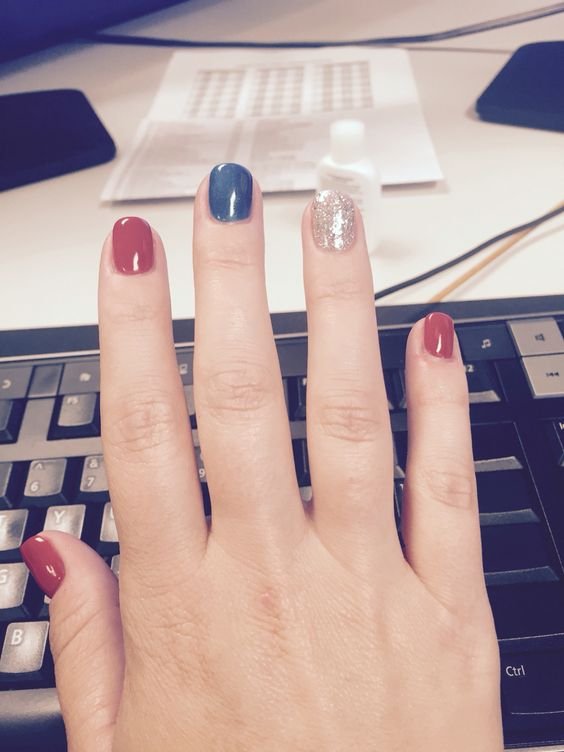 The best part of this manicure is the simplicity , 3 nails are painted red, one in blue and the final in silver sparkle to represent the stars.
6. Feature Glitter Nail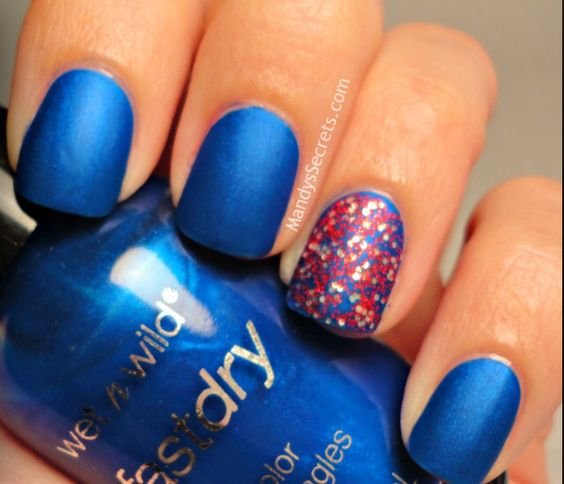 If you want to experiment with a some fancy glitter then this is an ideal way to just feature it on one nail.
7. Fireworks
8. Red White Blue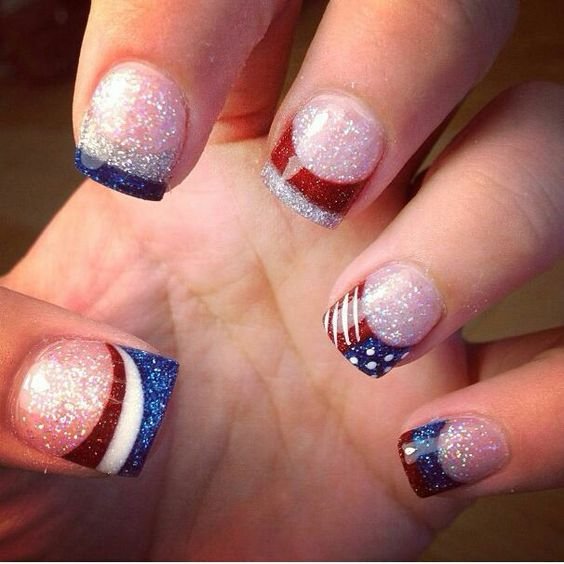 9. Silver Sparkle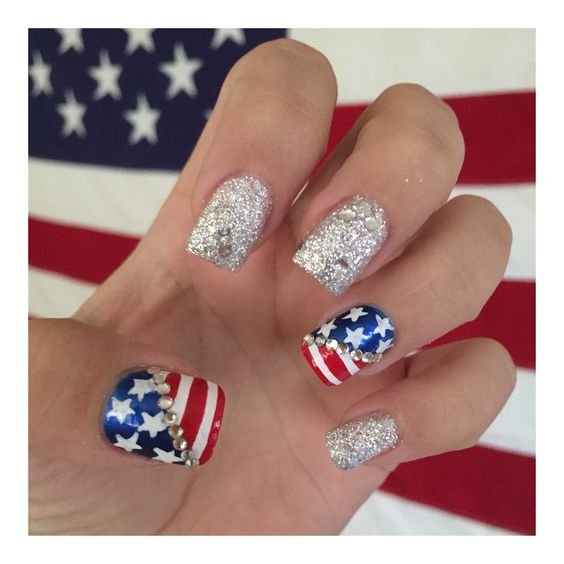 The delicate little rhinestones to highlight the flag painted on two nails, looks exquisite with the silver sparkle on the other nails.



10. Stars & Stripes

Inspired by the flag, the stripes on one nail and stars on another , this is the perfect patriotic manicure.
11. Stars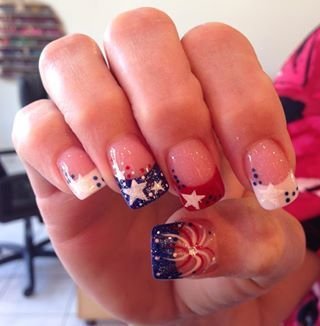 12. White with Red Tips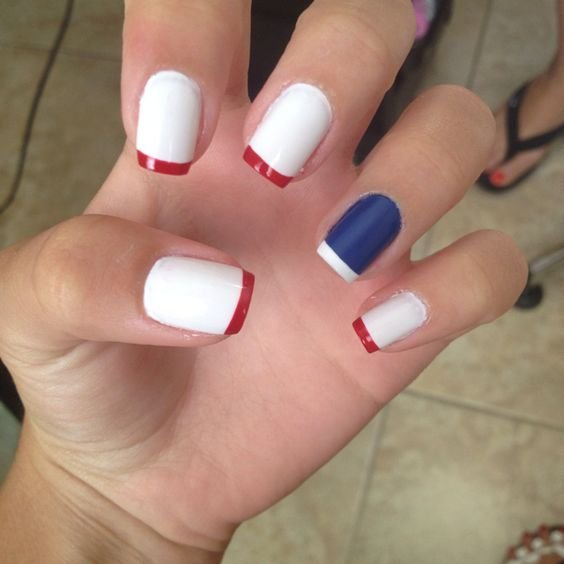 This is an elegant but simple design which requires you to paint the full nail in white and add red to the tips.
13. 4th of July nails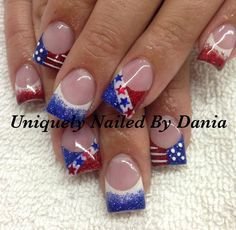 14. Silver Stars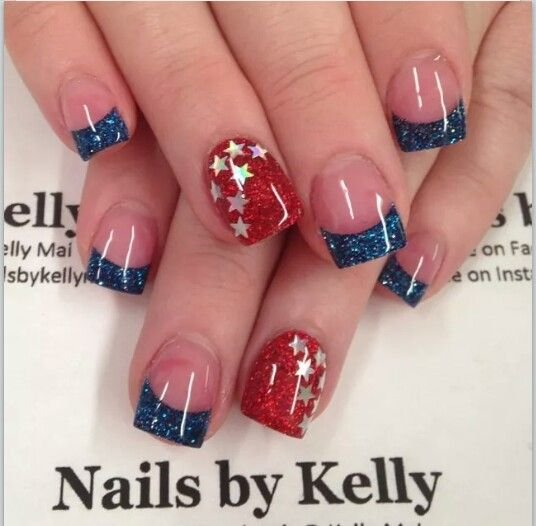 15. Patriotic Hearts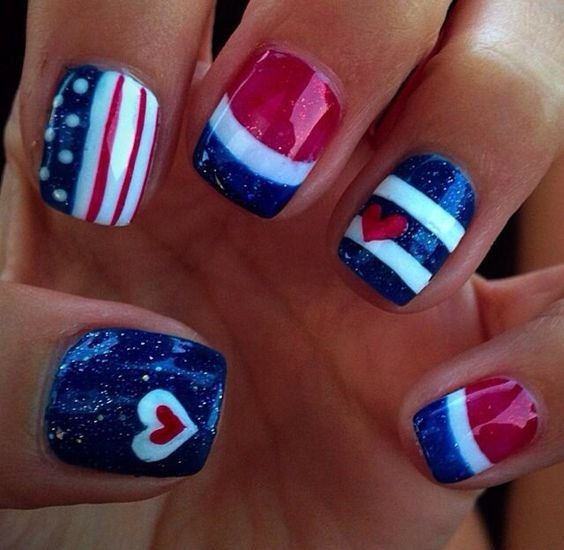 16. Patriotic Mix
17. Stars & Fireworks
18. Red Mani
19. Feature Flag
20. Silver Sparkle Tips
21. White Stars
22. Polka Dots
23. Tri Color Glitter Fireworks