Host a stomping Elephant Baby Shower with these ideas. Whether you want to go with grey and pink or grey and blue – take inspiration from these pictures. Remember that you can also use Dumbo along as inspiration for the party too!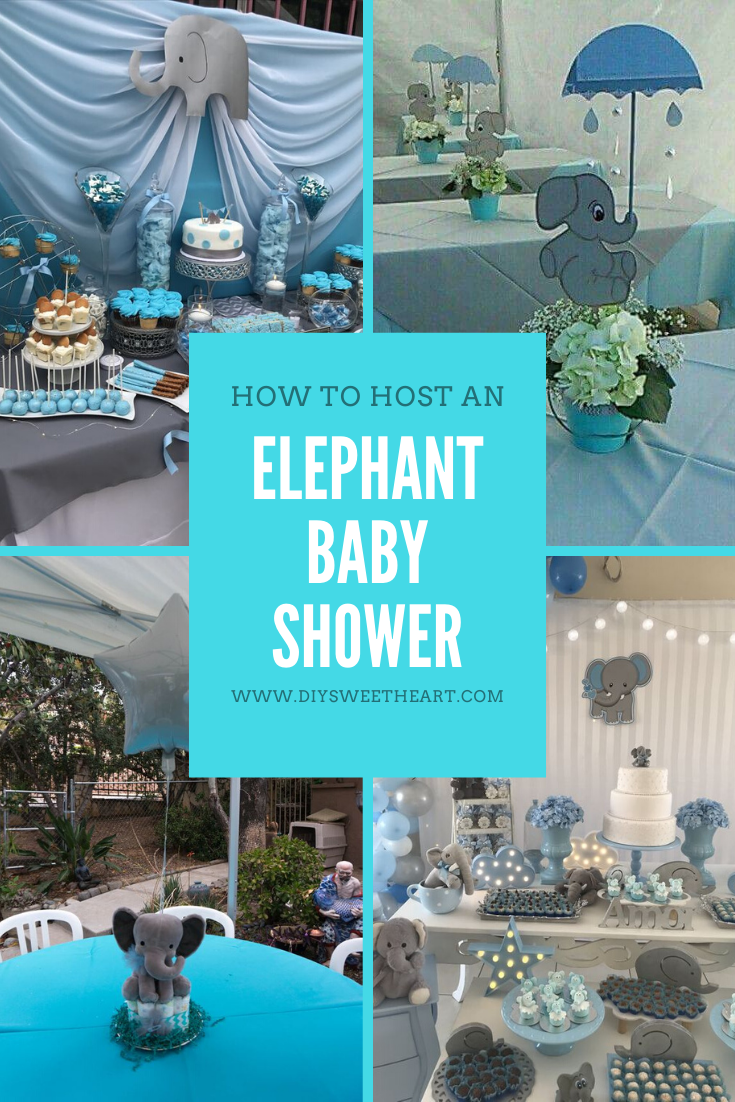 1. Elephant Rice Krispies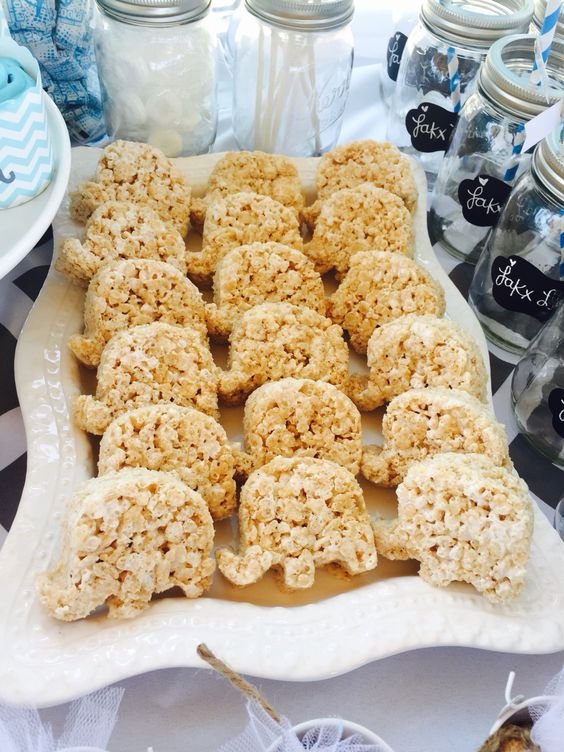 Get a little elephant cookie cutter and use melted marshmallow over rice krispies to make these.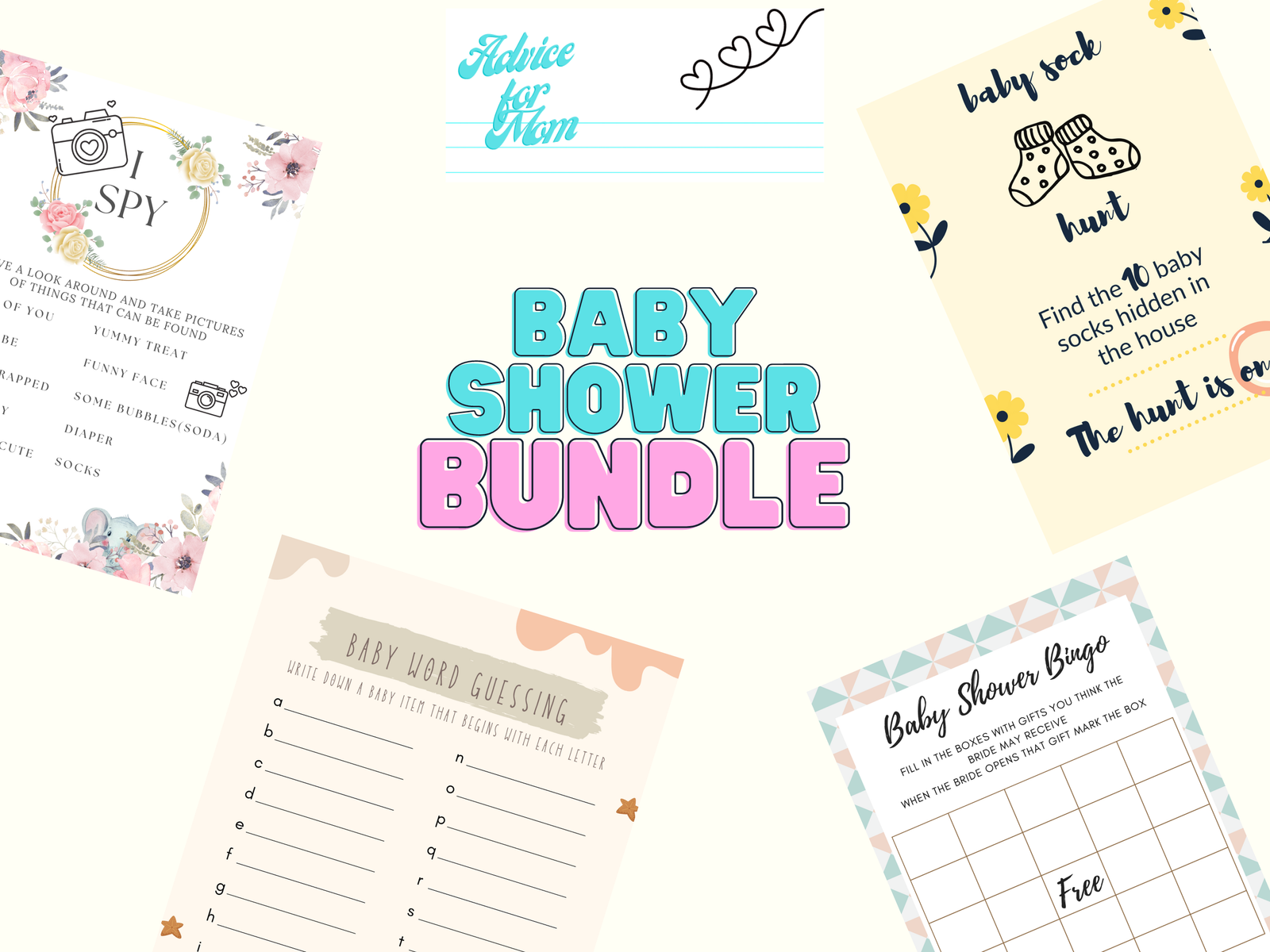 2. Nutter Butter Cookies

Nutter Butter Cookies covered in chocolate and blue sprinkles
3. Dessert Table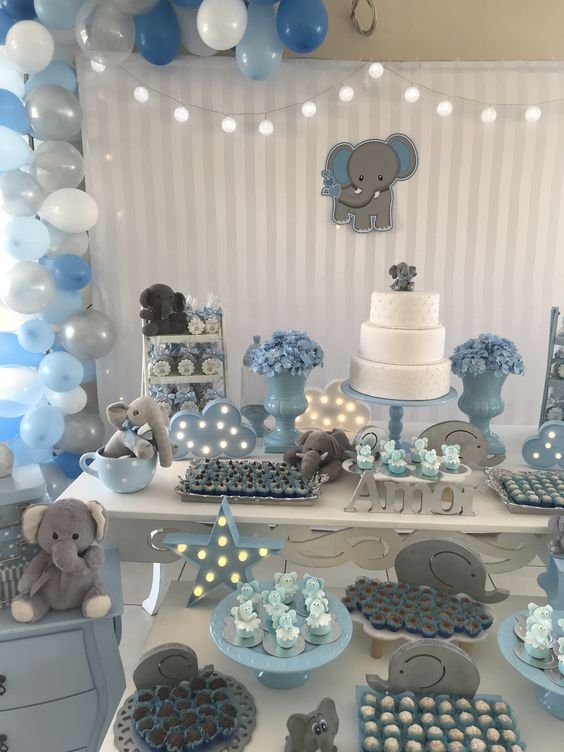 A three tiered cake, blue cupcakes, blue and gray decorations with a touch of white make for the perfect setting for an elephant themed party. Don't forget to add some toy elephants!


4. Yellow & Grey

This color scheme is great for a gender neutral baby shower.
5. Elephant Girl Baby Shower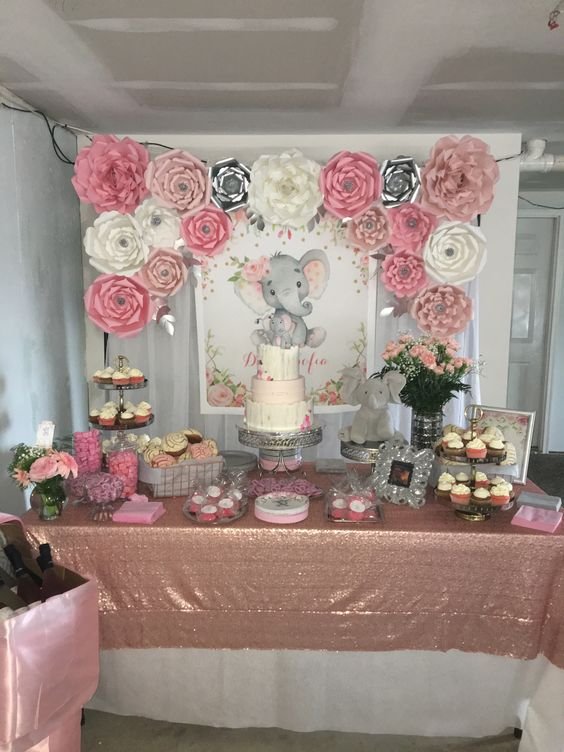 An elephant poster acts as the backdrop for this adorable idea.
6. Fairy Light Background

Fairy lights are a perfect addition to your event especially to light up an area of interest such as a treat table.
7. Paper Elephant Centerpiece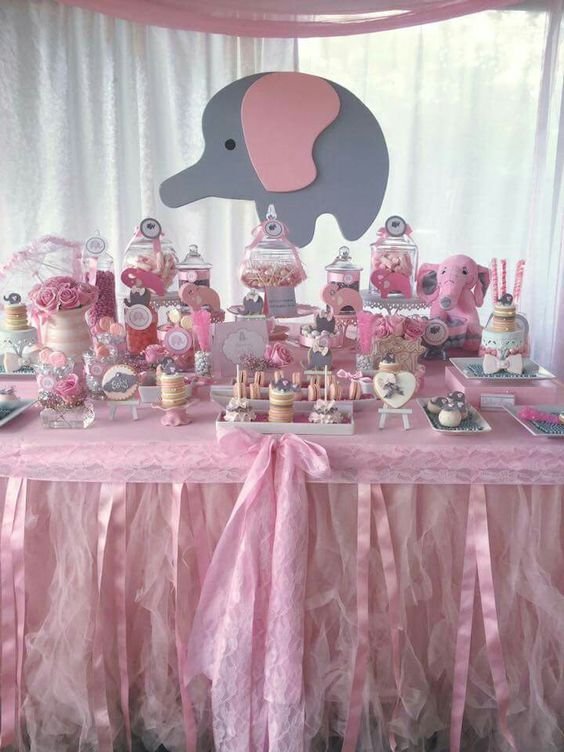 A cut out of an elephant hung by the dessert table is an ideal way to highlight your theme.
8. Glitter Elephant
9. Elephants on Parade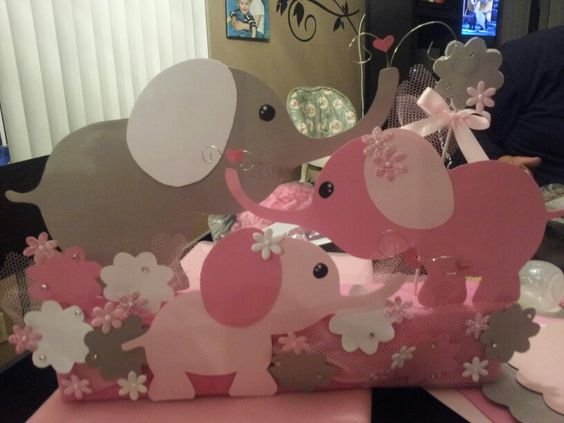 10. Elephant Shower Pin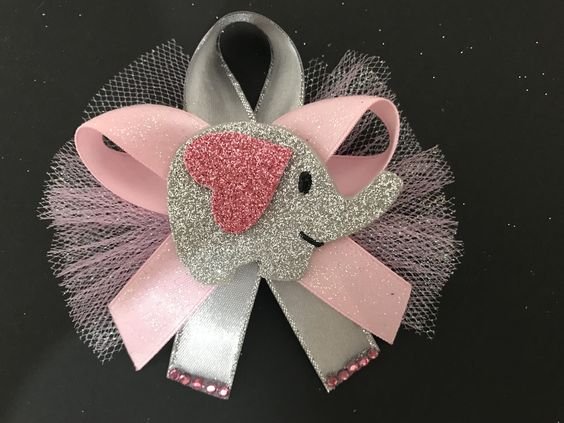 11. Pink & Grey
12. Elephant Soft Toys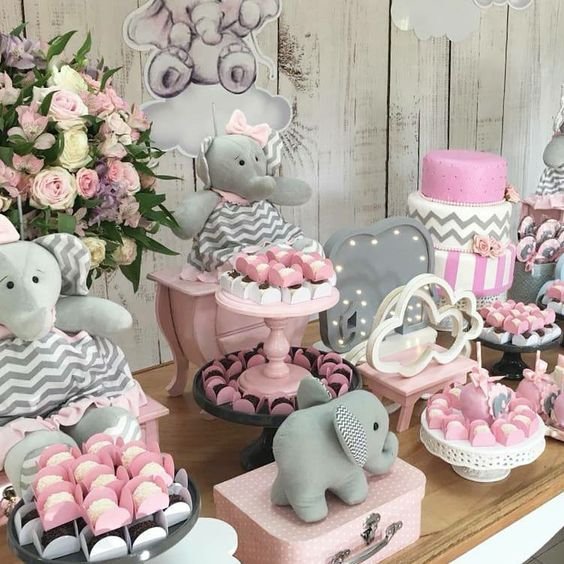 Soft toys are wonderful to have at a shower and can be used as centerpieces, favors, prizes or even kept for baby.
13. Little Peanut Dessert Table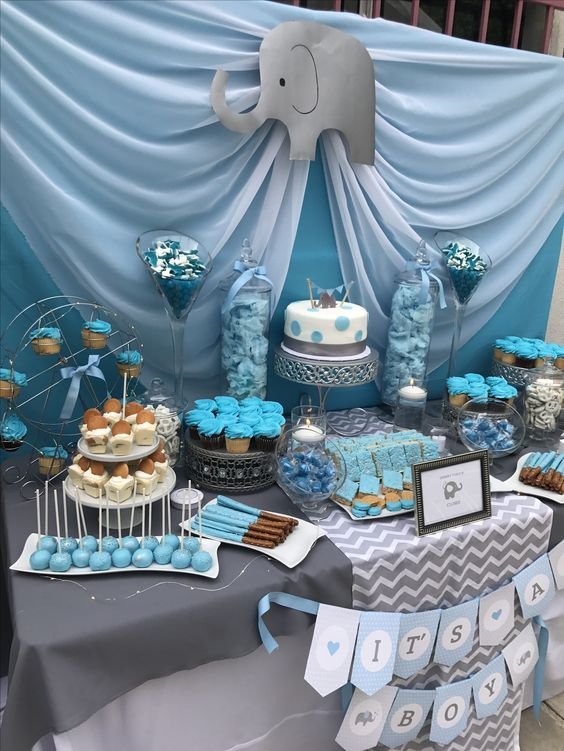 For your little peanut, laden the table with all sorts of treats for guests such as blue cake pops and blue cupcakes.
14. Aqua and Silver Candy Table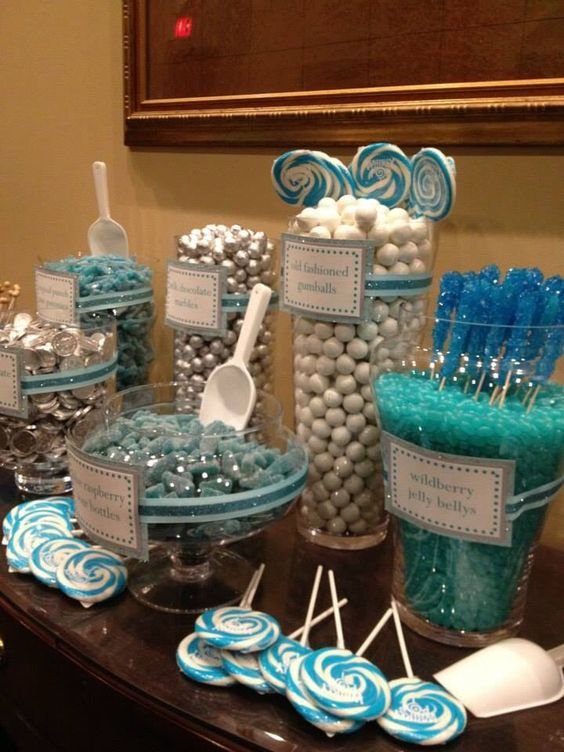 Blue and silver treats are easily found and if you want to switch it to pink and silver they can be found easily too.
15. Themed Treats
16. Dumbo Centerpiece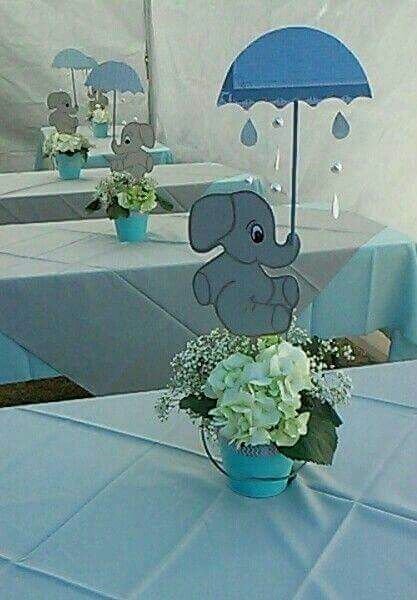 The most adorable character Dumbo, is featured in this centerpiece complete with an umbrella.
17. Stuffed Elephant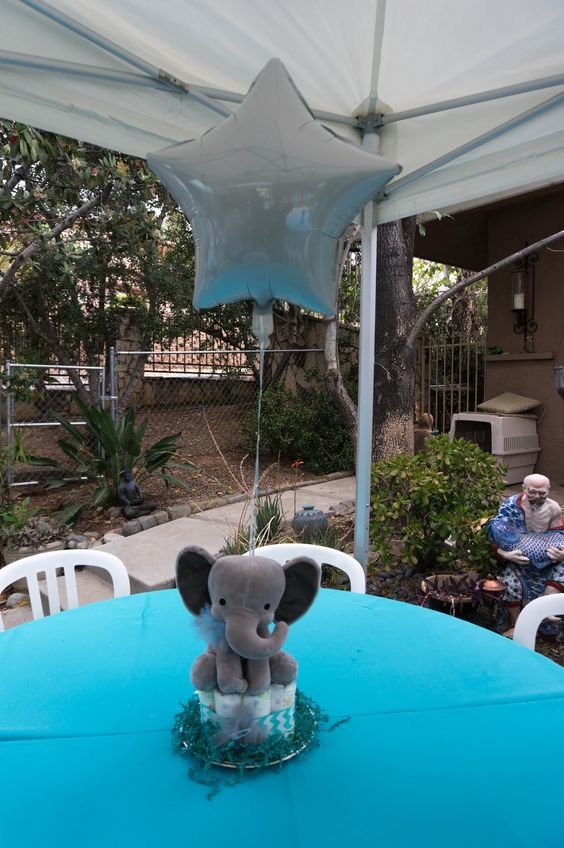 Make this super cute centerpiece by making small diaper cakes topped with cuddly elephants and a balloon.

18. Guess the Number of Peanuts

Don't forget about games for the shower. Guess how many peanuts are in the jar to win a prize.
19. Popping Favors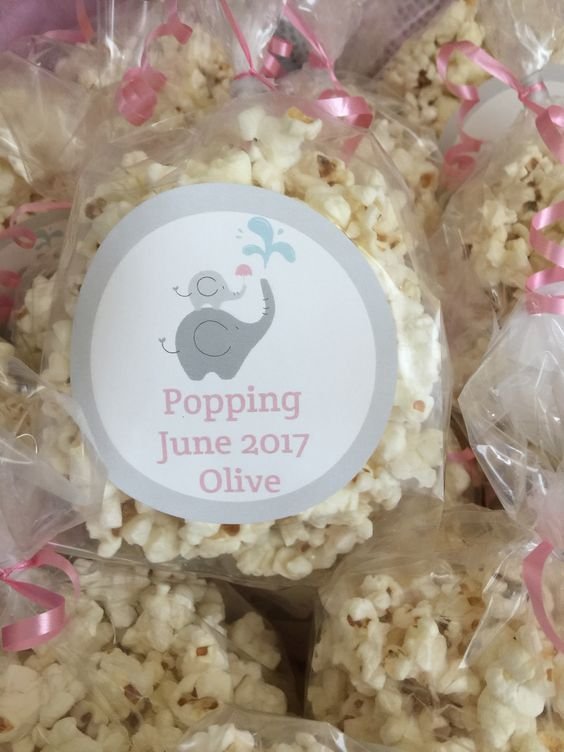 20. Cotton candy favors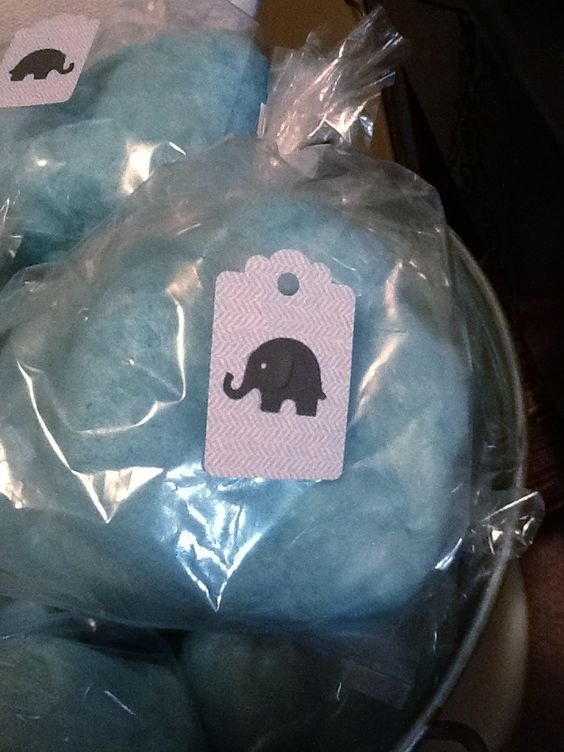 21. Pastel Cake
22. Elephant baby shower center piece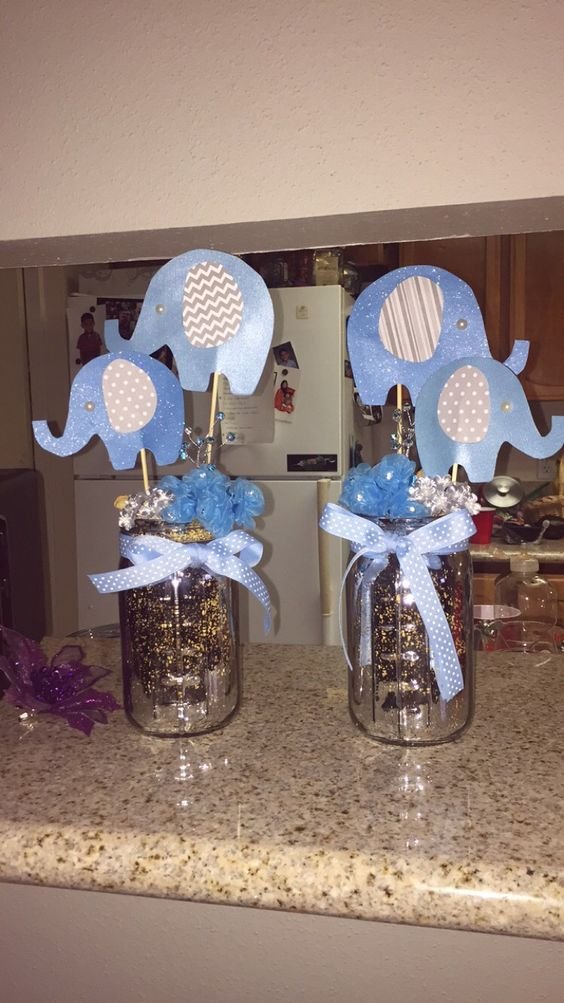 23. Pink and grey Elephant baby shower cake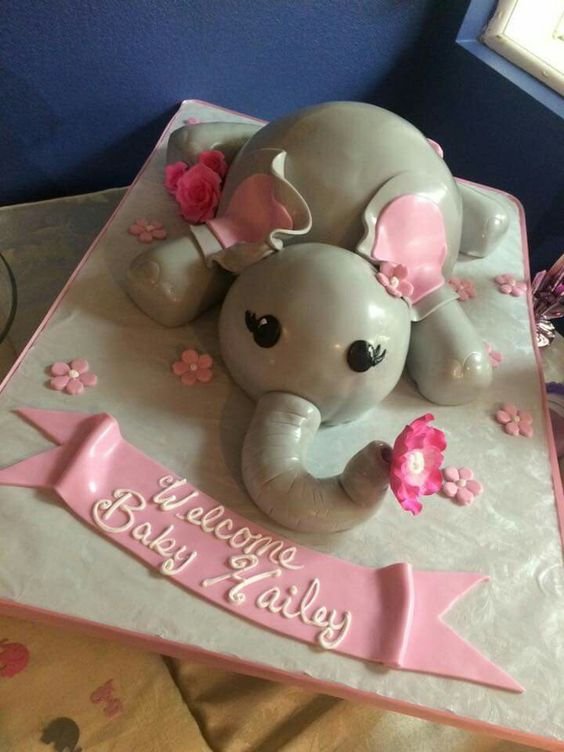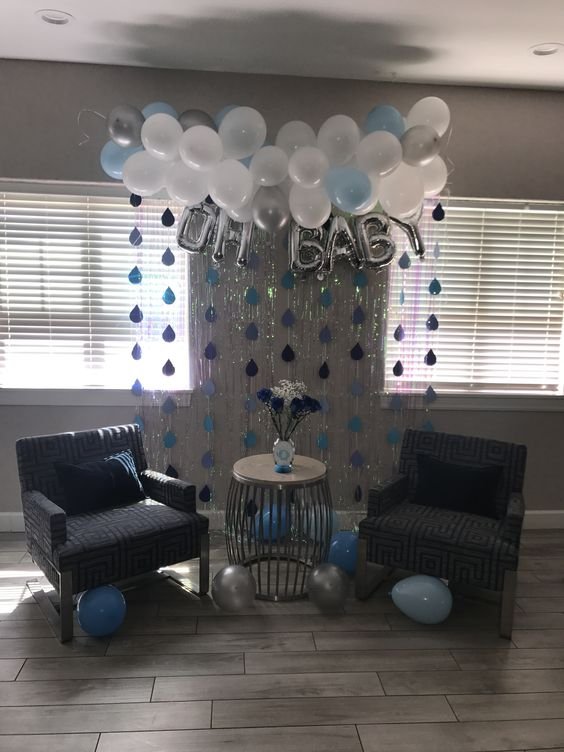 Umbrellaphants elephants rain drop clouds baby shower boy backdrop.