If there's a special little bundle coming your way then you'll be looking for ways to celebrate. But, don't worry you don't have to spend a fortune on the occasion – these budget worthy baby shower ideas will make sure of that.
1. Floating Bear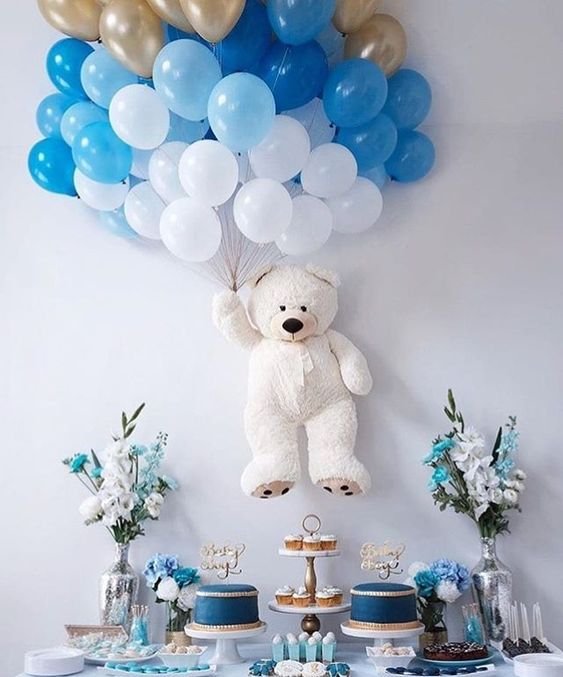 Create an interesting backdrop with a selction of balloons in ombré shades of blue to gold and hook a teddy bear to the wall as if floating from the balloons.
source instagram
2. Cupcake Rattle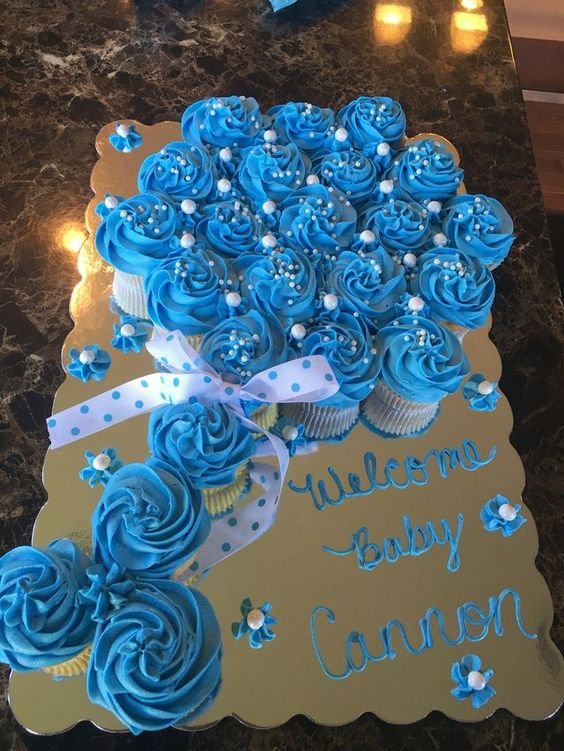 This adorable tear apart cupcake cake will feed all the troops at your gathering and its quite easy to make. Simply outline a rattle shape on a Cake Board in the diagonal and then arrange your cupcakes into the shape, sticking them together with frosting.
Instructions Cupcake Rattle
3. Balloon Centerpiece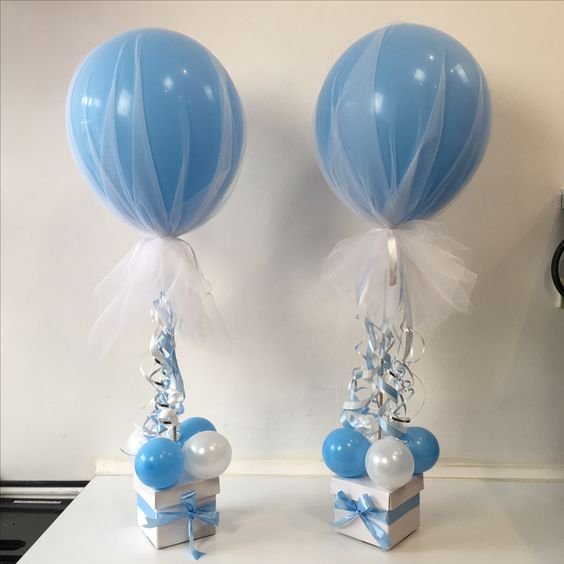 A balloon centerpiece is perfect for any party. Use tulle to cover the balloon and place on a decorated box base.  This would also be lovely for a Christening or first birthday too.



4. Blue Pretzels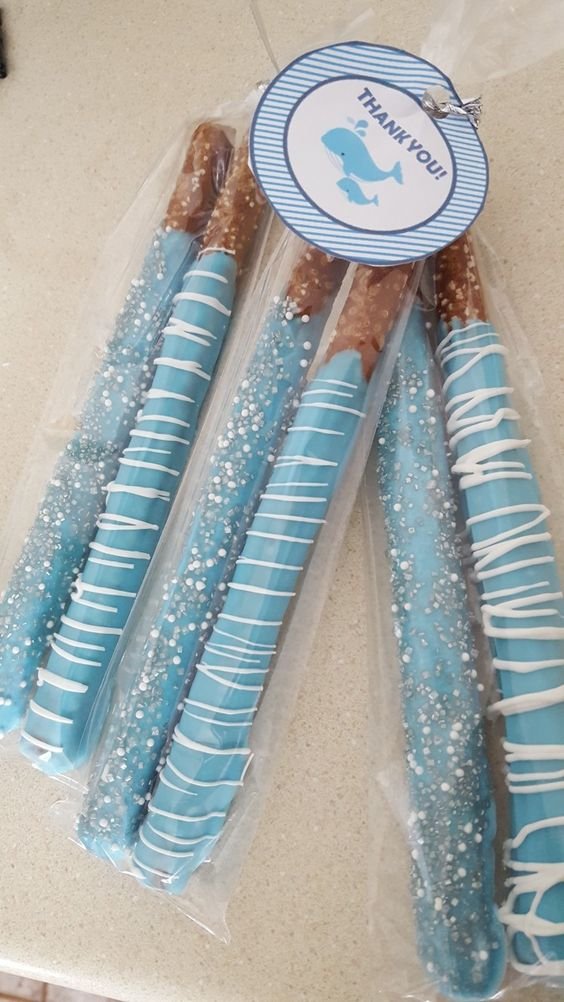 These make great favors for your shower. Dip pretzels in blue candy melts and drizzle with  white chocolate and blue sprinkles. This would also work great for any  nautical themed party.
5. Elephant Cake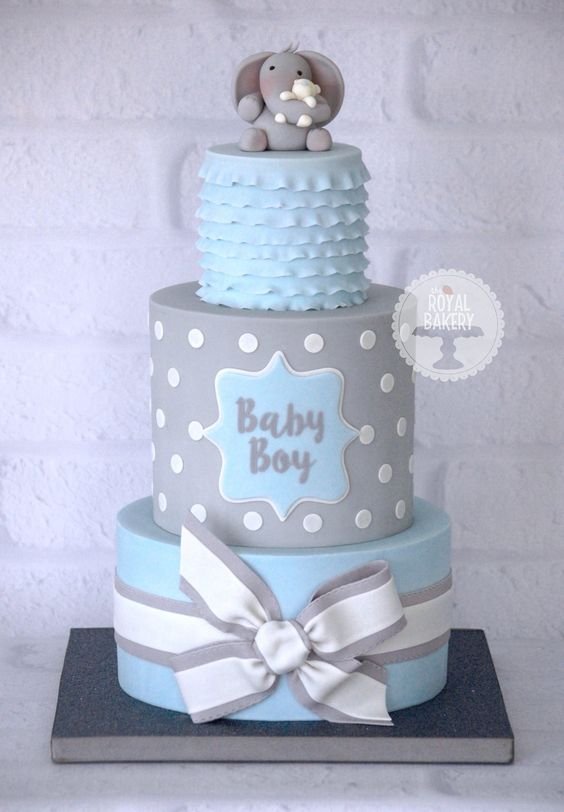 6. Elephant Baby Shower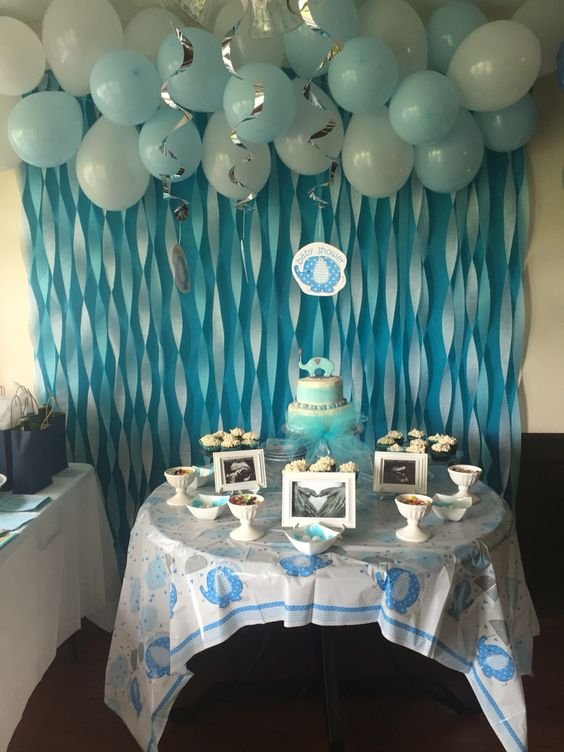 The film Dumbo resonates with everyone so it's no surprise that adorable baby elephants are the inspiration for a lot of baby showers.
7. Belly Cake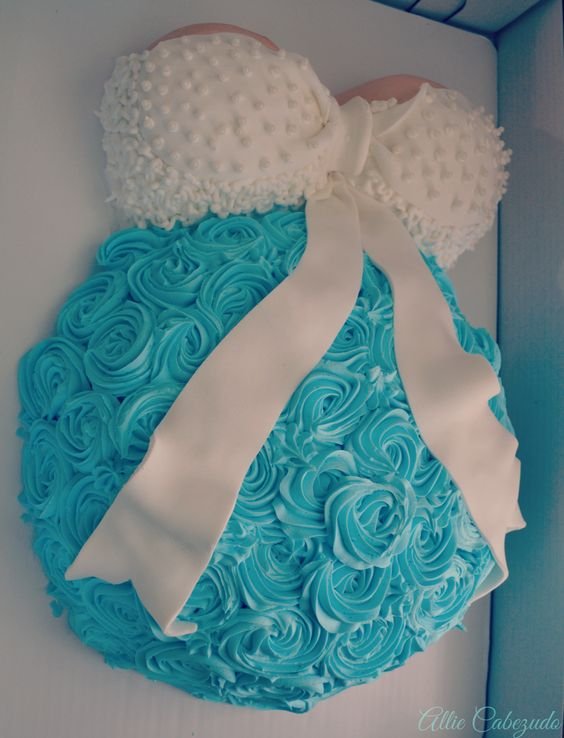 Much the same as the tear apart cupcake cake – this is made in the same way – except the cupcakes are layered to form the 'belly'.
8. Ready to Pop

Popcorn favors are so cheap to make and look super cute when put into a treat bag with a 'Ready to Pop' label.
9. Shower Pin

Make a wonderful pin for mom-to-be and grandma and aunt using ribbons and card stock.



10. Balloon Arch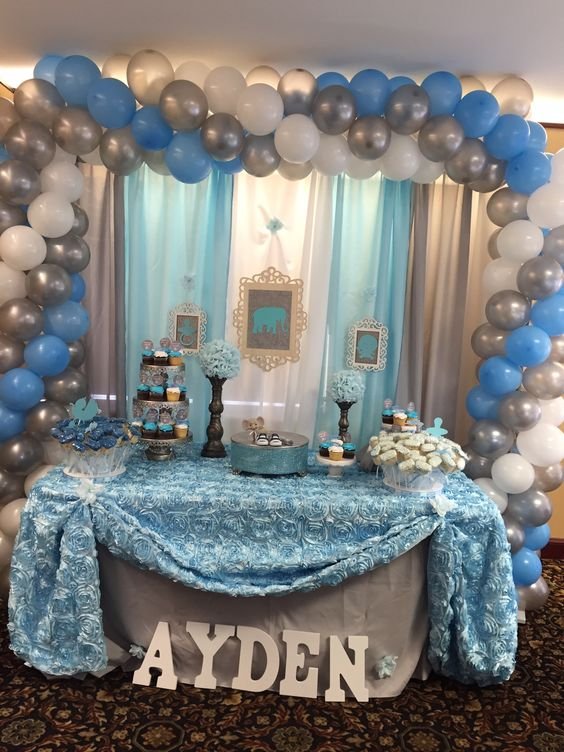 An impressive balloon arch can easily be made using wire, plenty of balloons and double sided tape.
11. Pirate Punch

A wonderful idea for everything boy themed. 1 part blue poweraid, 2 parts sprite, and cut up fruit
12. Chalkboard Sign

A chalkboard sign is a must for any party especially when you want to present a favor table to instruct guests to take their thank you gifts.
13. Baby Grow Guestbook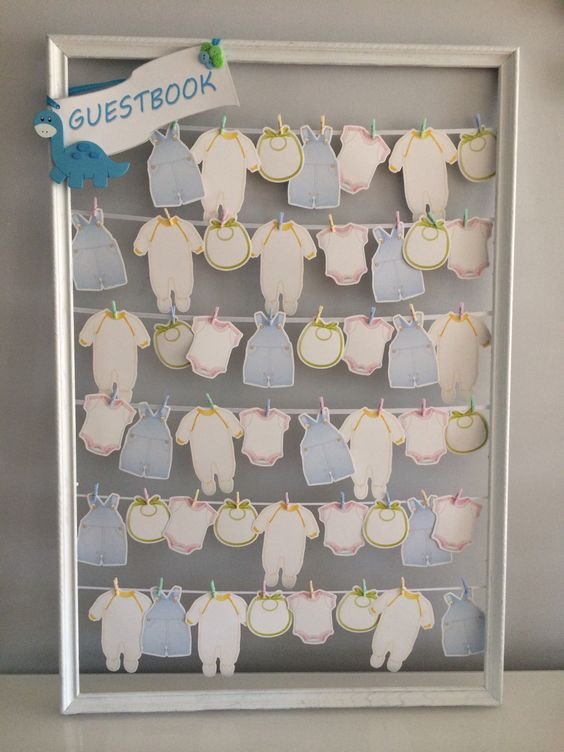 Use an old frame to make this unique guest book. Guests sign in or leave special message for baby/parents to be! Purchase the baby clothes with pins or make them yourself from card stock.
14. Blue Cakes

Make an impression with layers of beautiful blue cupcakes topped off with a show stopping cake.
15. Big Blocks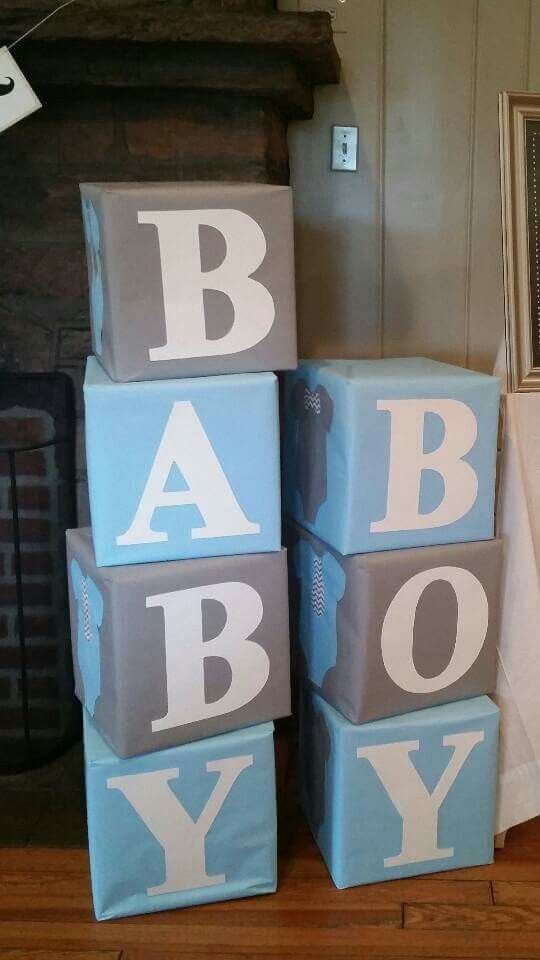 16. Guess the Number of Peanuts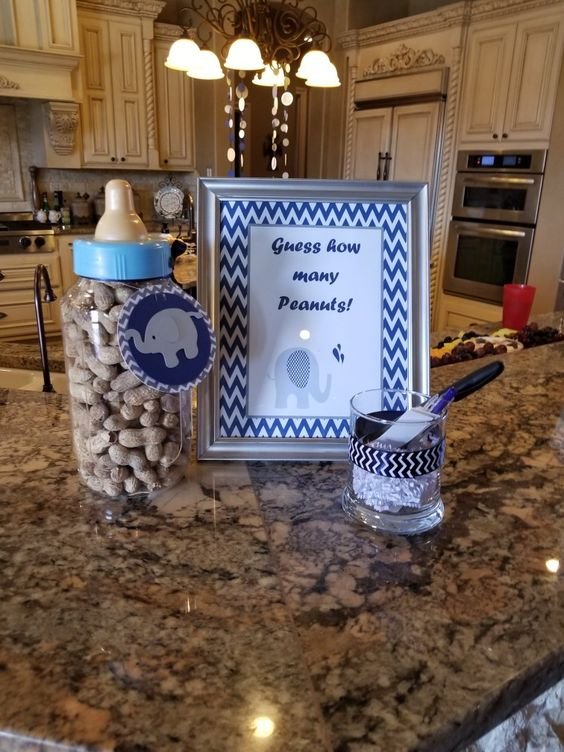 Great for a navy and grey chevron and elephant baby shower.Guess how many peanuts are in the jar and the winner takes all.
17. Mini Wine Favors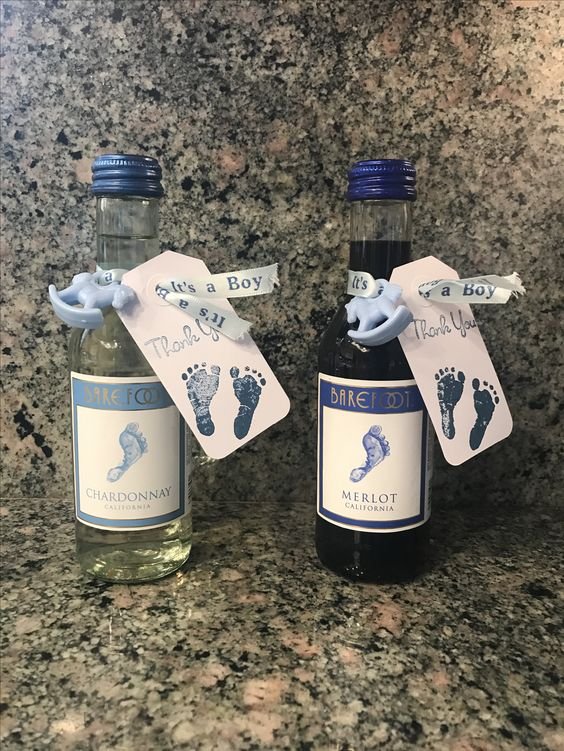 These Mini bottles,measure 187mL in volume and are perfect for favors.
18. Elephant Cupcake Cake

Instructions Elephant Cupcake Cake
19. Blue Tutu Water
20. Baby Shower Gift