If you're finding it hard to get the perfect present for your sweetie for Valentine's – then making up a gift basket could be the way to go. There are a myriad of possibilities with this idea. For example you could make a sports themed one featuring items from their favorite team, or one featuring all their favorite snacks and treats. You can really go overboard with the customization, add their name with glitter stickers to the front of the basket, add sweet love notes for them to read and even make a basket with items in their favorite color. Keep prices down by stocking up on dollar store finds and even upcycle items too. Get inspiration from these ideas to help you make the best Valentines Day Gift Basket for your honey.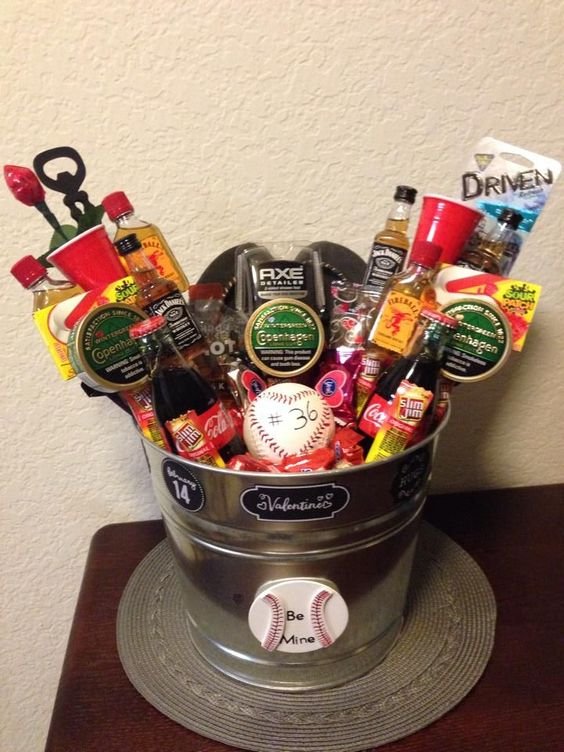 For the baseball fan this will really be a hit – no pun intended!

A great idea for the long distance valentine. A gift basket with open when letters and treats.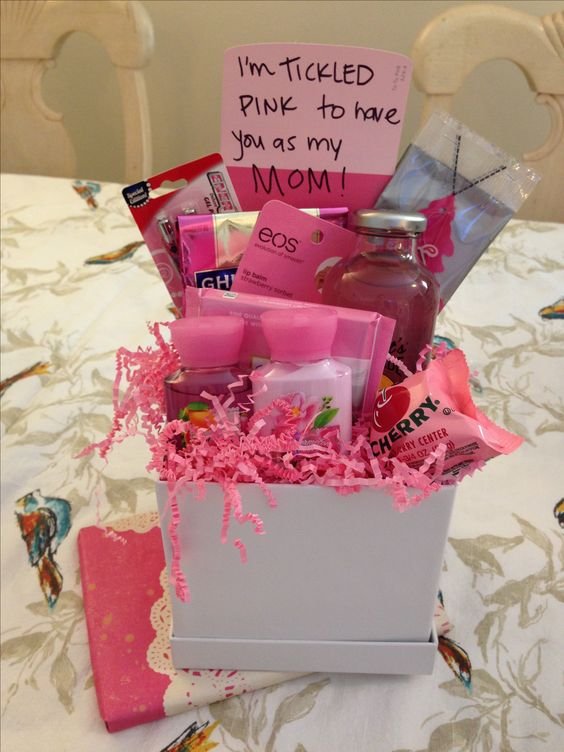 Make a Tickled pink gift basket containing all pink items such as lip balm and juices.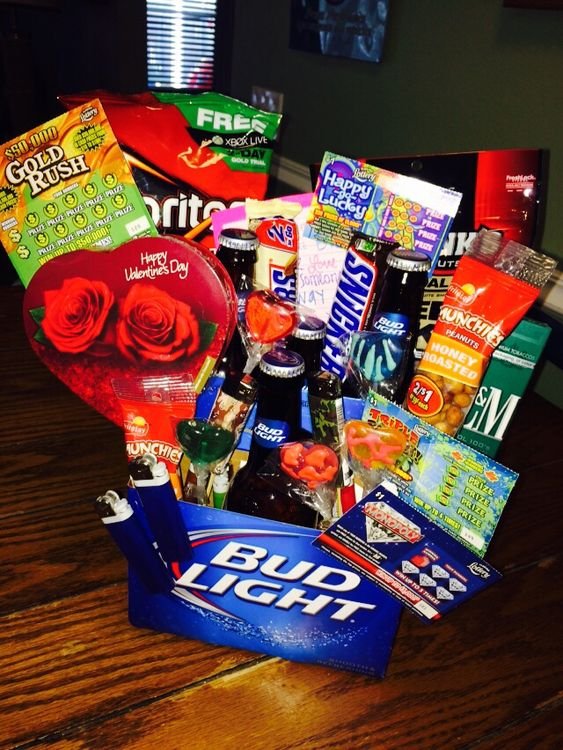 If he's your best bud, then fill a case of beer with yummy treats for him to savor.

Since it's Valentine's Day, most candy will have a heart shaped option such as the reese heart in this hamper, so you can stock up on these items to load your basket with.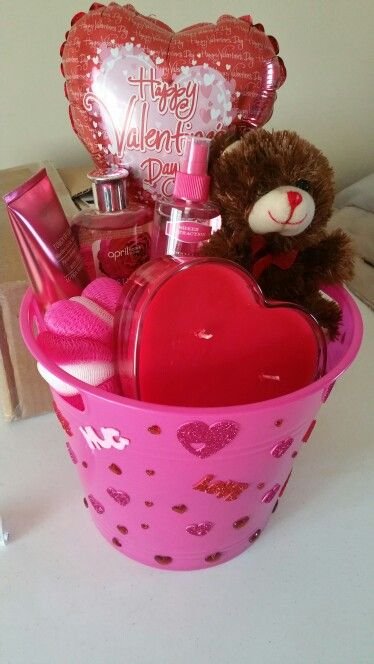 Fill a pink bucket with cute romantic items such as candles and a plush bear. You can decorate the bucket with heart shaped stickers as a finishing touch.

Make mini broquets using clay pots, floral foam and skewers which treats will be stuck onto.