Guarantee a stress-free holiday by keeping little hands occupied busy with these easy Thanksgiving crafts for kids. Kids can DIY their own place mats – which is a great way to teach them about setting the table. While they get creative, these holiday crafts encourage them to be thankful for all the blessings in their life. As an added bonus – you can put these festive projects on display or even give them out as favors and hostess gifts.
1. Turkey Dinner

Make a cute "Turkey Dinner" using a paper plate and brown paper to make the turkey leg.
2. Gobble Gobble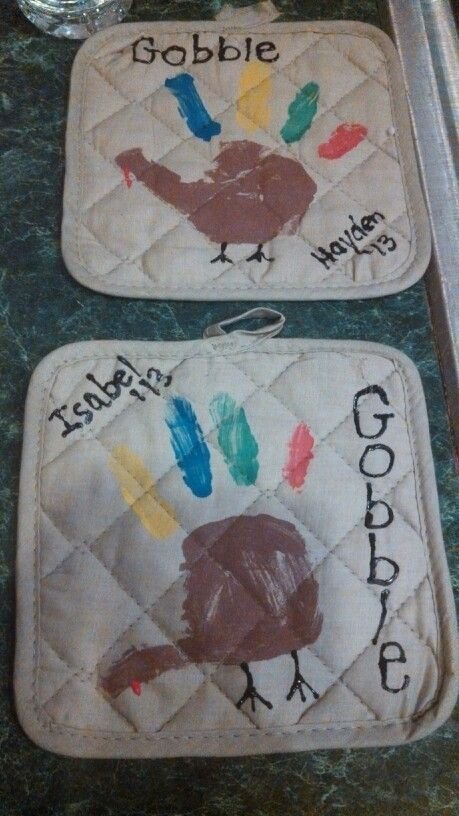 This pot holder makes a a great gift for parents for Thanksgiving.
3. Thanksgiving Placemat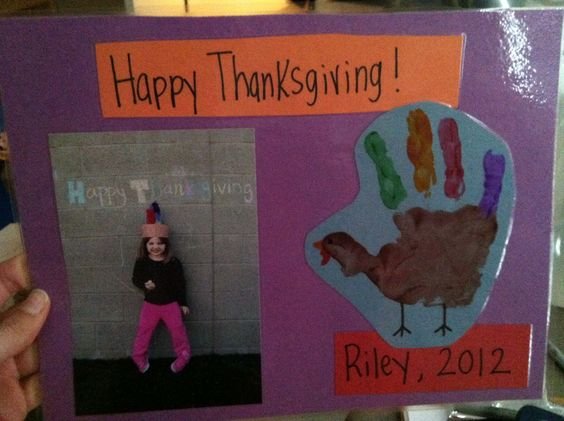 instructions Thanksgiving Placemat
4. Turkey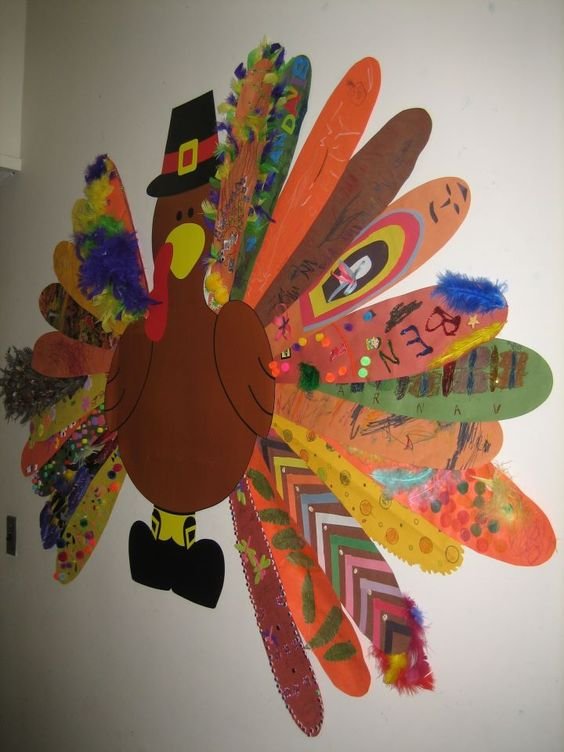 Cut construction paper in half, the long way, and shape in to the feather. Send that home with the children to decorate however they would like, encourage to be as creative, or simple as they would like. Use, cereal, feathers, leaves, buttons, crayons, markers, stickers, etc. Make the Turkey body out of tag board and reuse it every year with the new round of feathers the children bring in. Makes a great hall display.
5. Pilgrim & Indian Handprints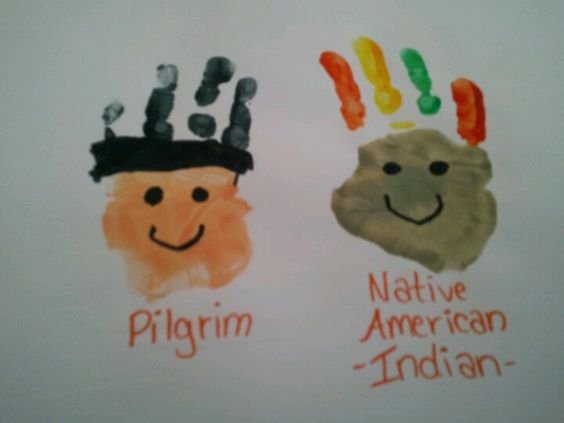 instructions Pilgrim & Indian Handprints
6. Foot-Print Pilgrim Art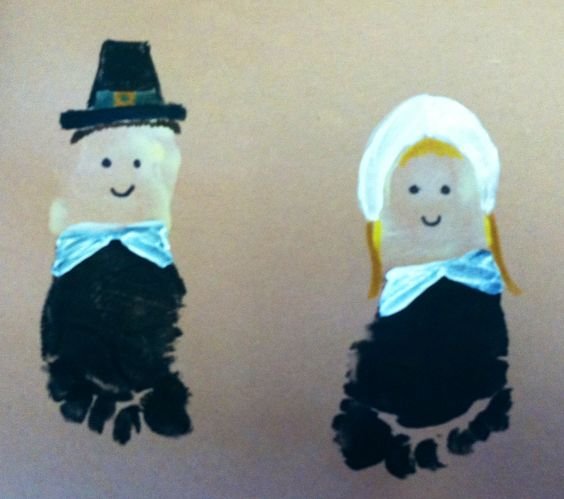 7. Pilgrim footprint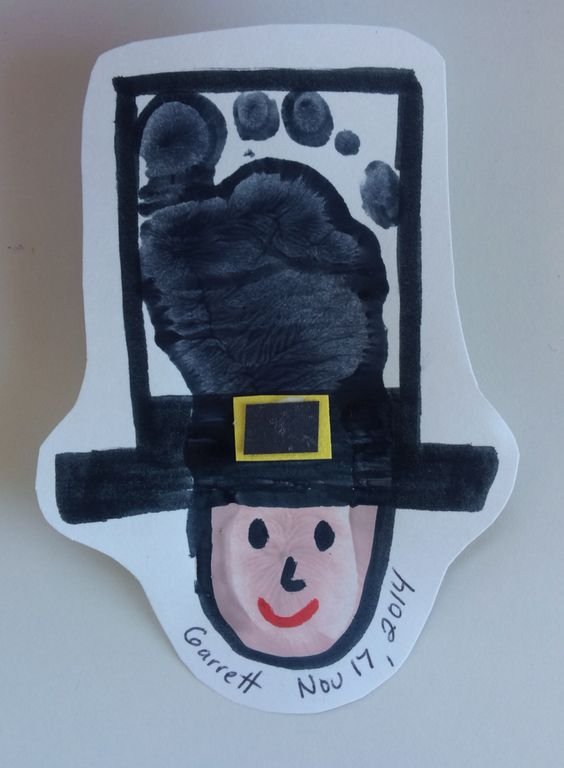 8. Indian Handprint Craft
9. Indian Craft
10. Foot-Print American Indian Art
11. Handprint Turkeys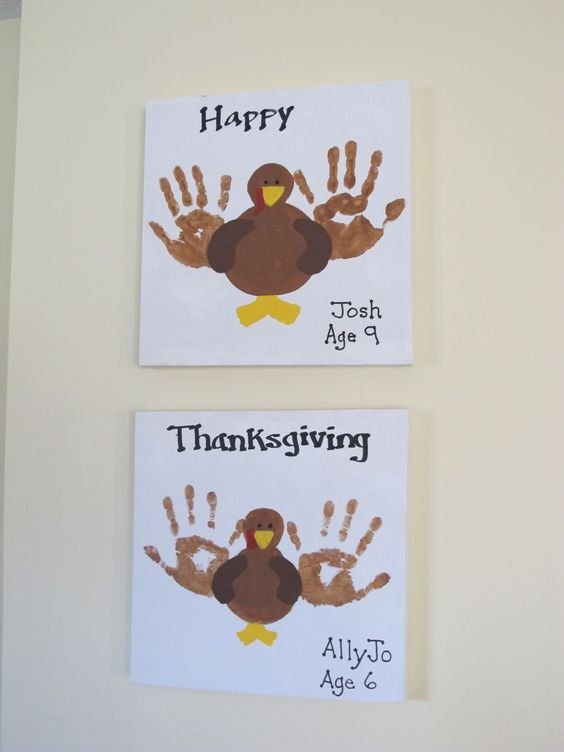 Make cute Thanksgiving art! Do hands in different colors across the back of the turkey
12. Turkey Craft
13. Thanksgiving Canvas Handprint Art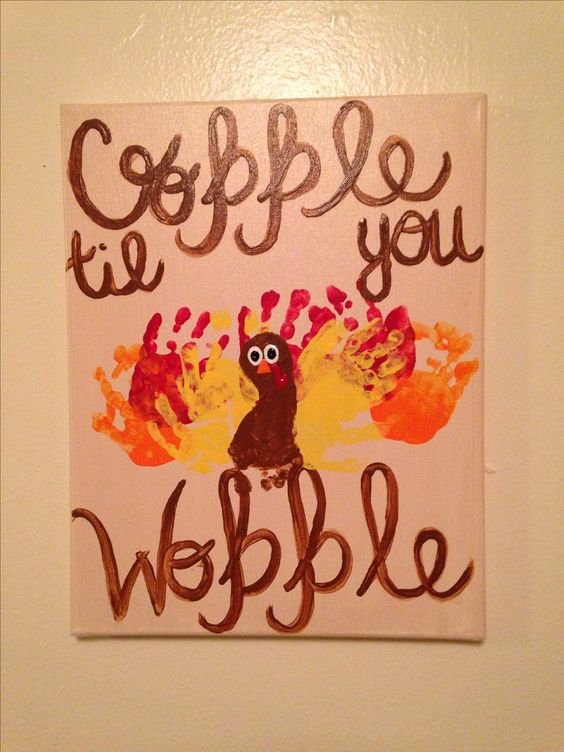 14. Turkey footprint craft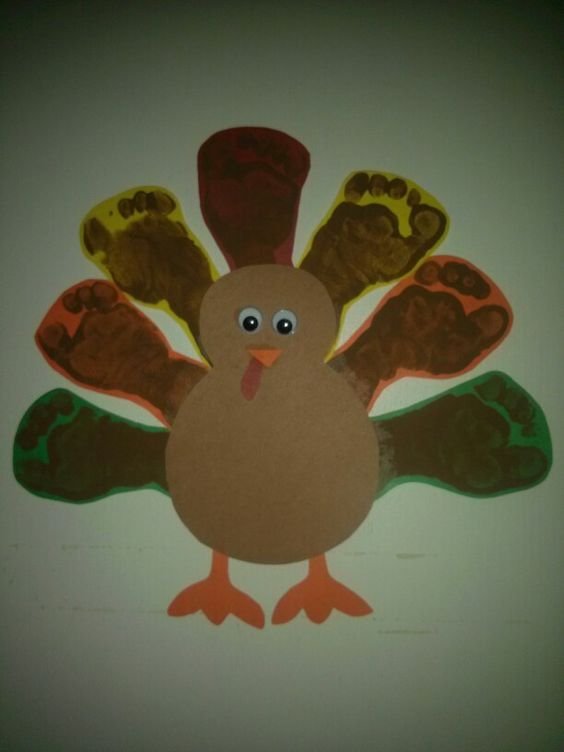 15. Thanksgiving Indian boy and Indian girl craft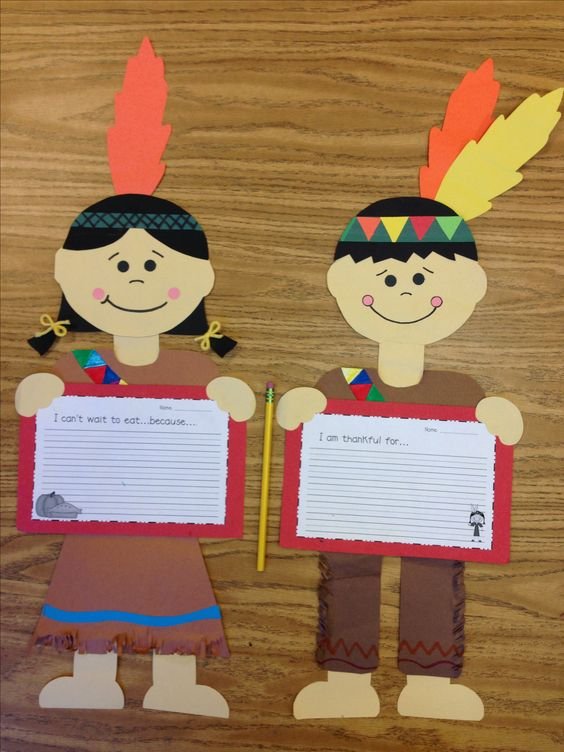 16. Footprint Cornucopia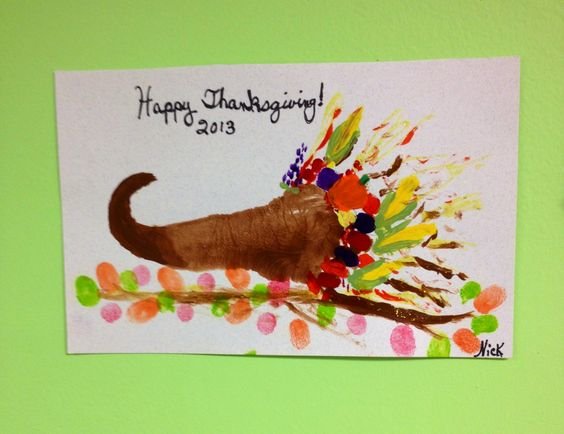 17. Pumpkin Pie
18. Turkey Hand Print Pot Holder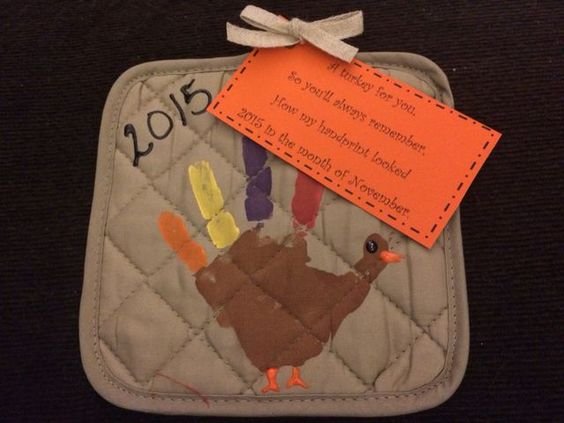 19. Thankful For