On October 31st Halloween Party Food comes to the forefront of our minds. With trick or treaters everywhere looking for a candy treat , it's important that you have your own stock for visting party guests. Many of these can be used for kids parties too. You can be as creative as you like with the ideas – after all anything goes on fright night.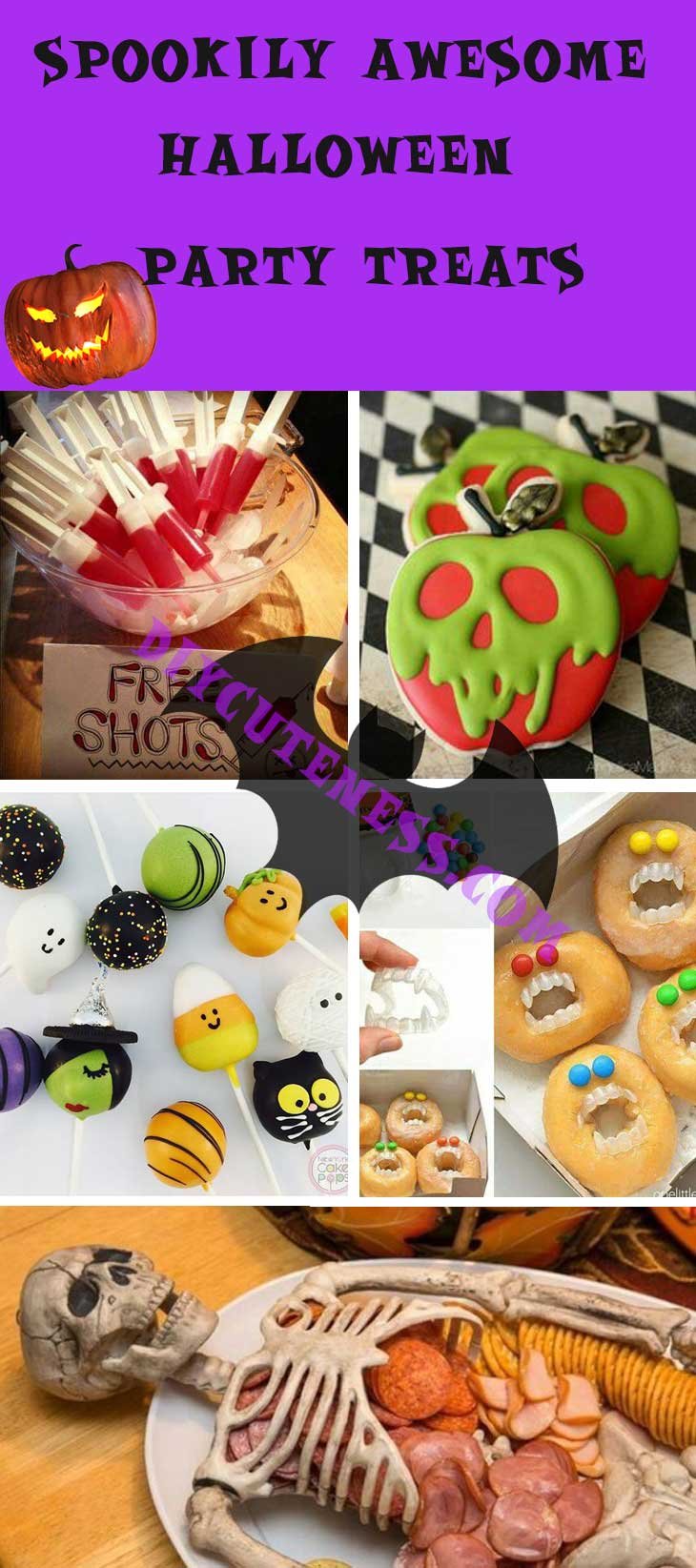 1. Spooky Smores Dip

Make smores creepy by turning them into a squish ghostly dip with the use of reeses chips and hersheys chococolate chips – add ghostly peeps and heat in the oven. Use graham crackers to serve.
source youtube


2. Band Aid Biscuits

Before your guests reach for a band aid – don't forget to offer them some you made a little earlier with wafers, white icing and strawberry jam. Ew!
source kidspot



3. Disney Halloween Cookies

Nobody does fantasy like Disney and that's what makes these spooky cookies such a perfect treat for Halloween.
source thepartiologist
4. Glowing Vodka Ghosts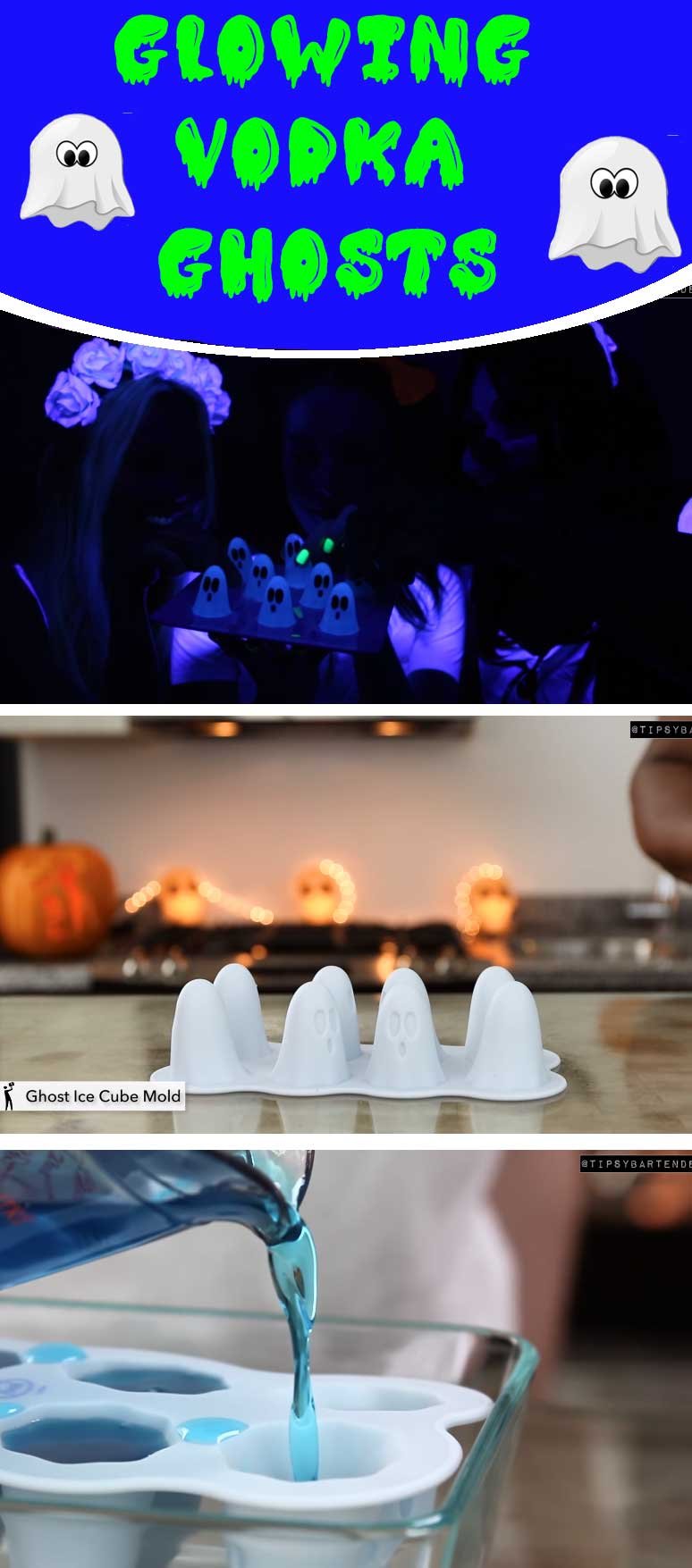 Nothing will impress guests like spooky vodka jello ghosts.
source youtube

5. Halloween Hand Treat Bags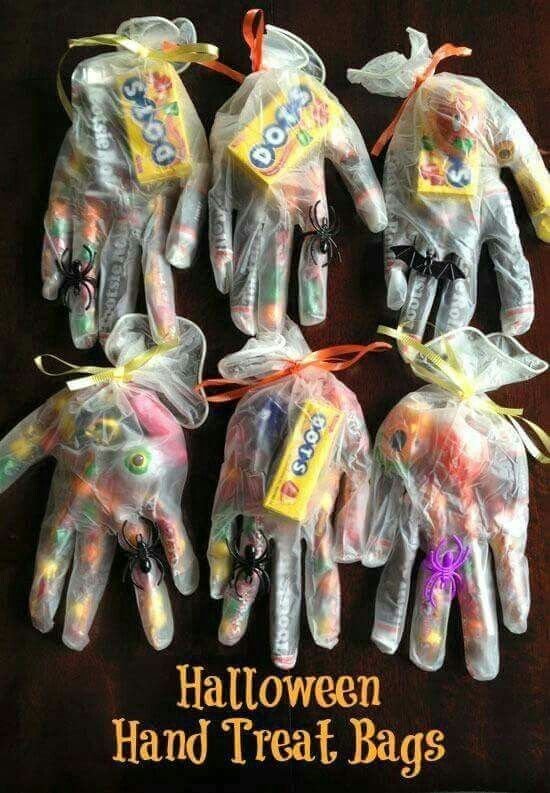 This is a great hack for visiting trick or treaters. Simply fill gloves with treats and secure with a tie at the top.
6. Halloween Smores

A Halloween smores kit will really hit the mark especially if you are planning a fire on the night. Make sure to pick up the ghost peeps for authenticity.


7. Mini Drunken Caramel Apples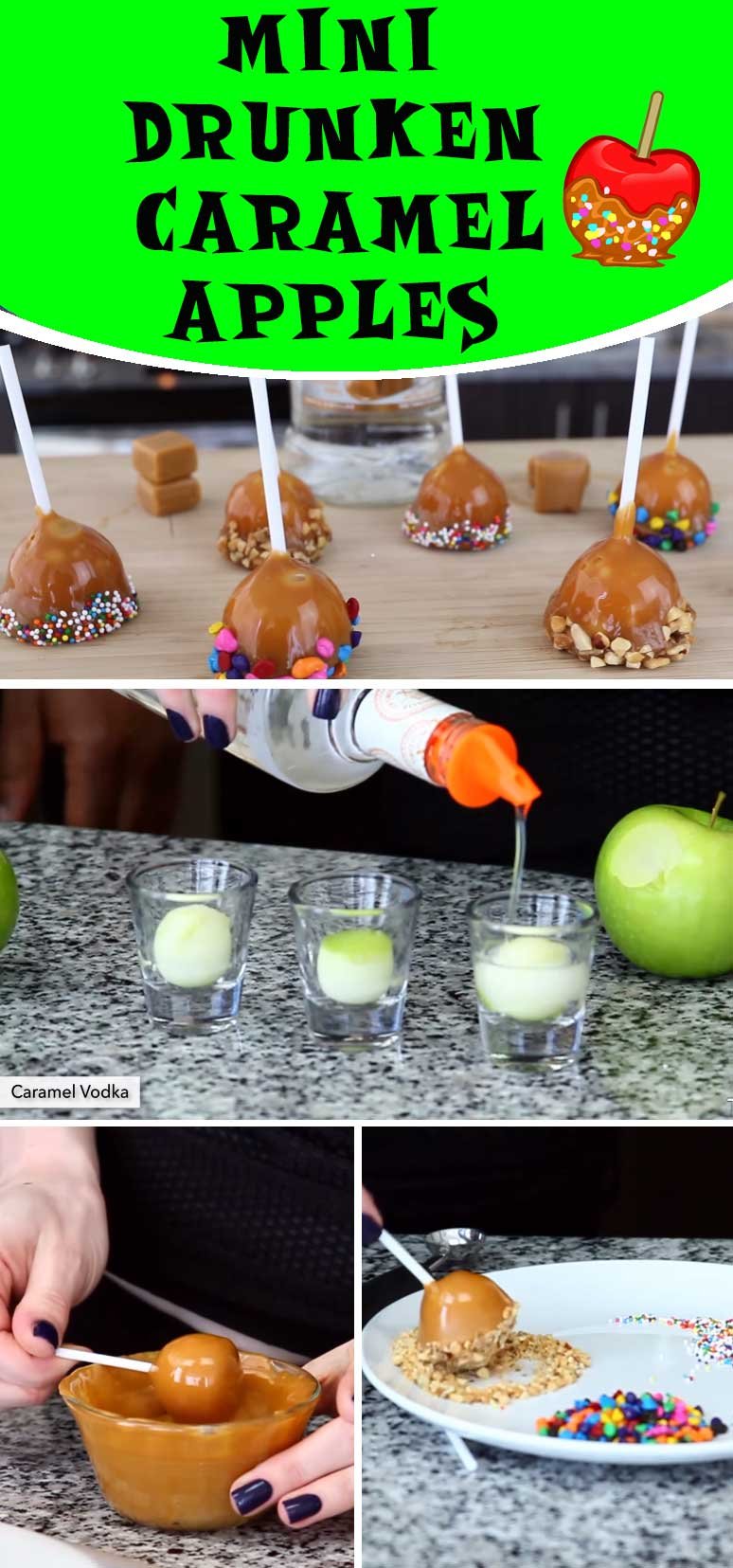 Use a scoop to carve mini apples from a large one. Allow to sit in caramel vodka. Pop each ball onit a cake pop stick and dip in melted carmel followed by chopped nuts and sprinkles.
source youtube
8. Jack Skellington Pie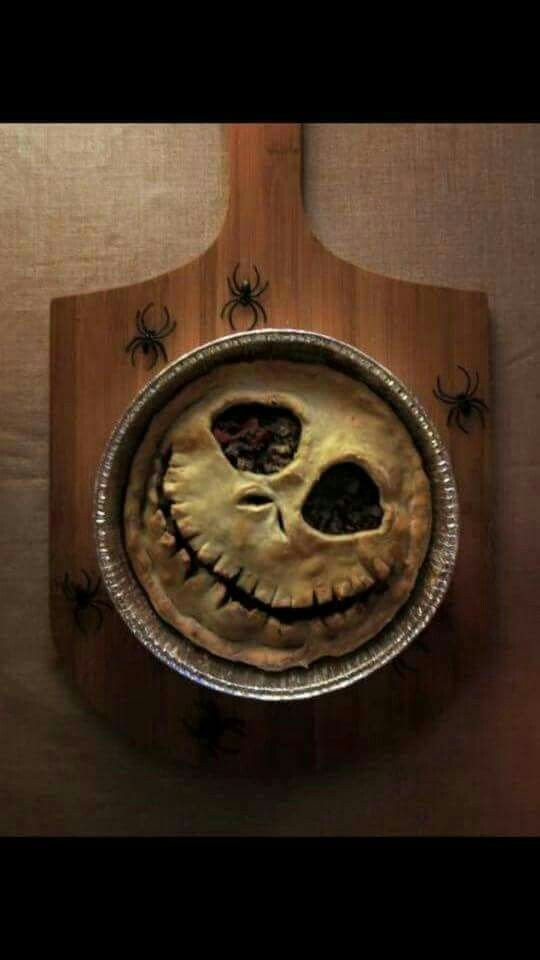 source dinnerwithjulie
9. Pizza Dip
10. Poison Apple Sugar Cookies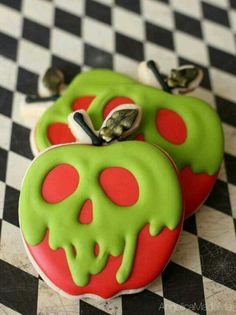 With an apple shaped cookie cutter you can make these snow white inspired poison apple sugar cookies.
source angelicamademe


11. Pumpkin Vegetable Platter
For a ghoulishly healthy snack , arrange carrots and dip in the shape of a pumpkin.

12. Skeleton Guts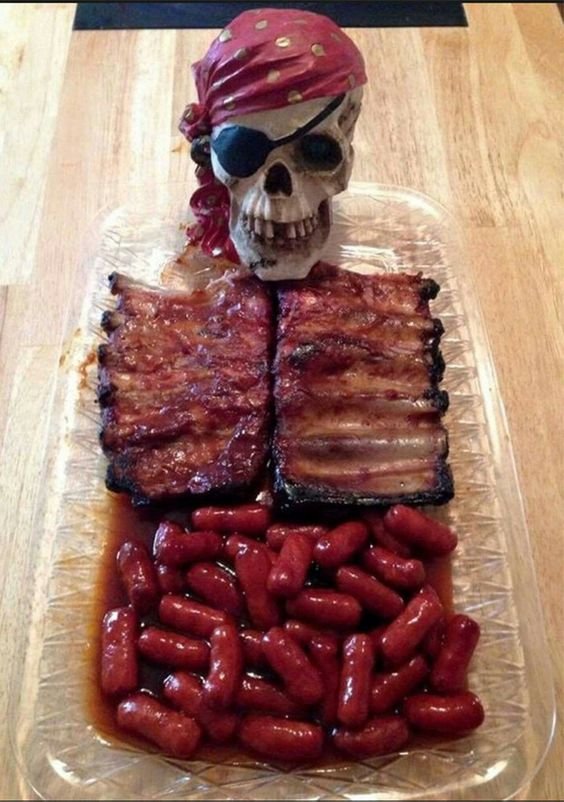 13. Skeleton Platter
A platter with a difference – serve your guests crackers and cheese in a skeleton to help set the mood.

14. Drunken Candy Apples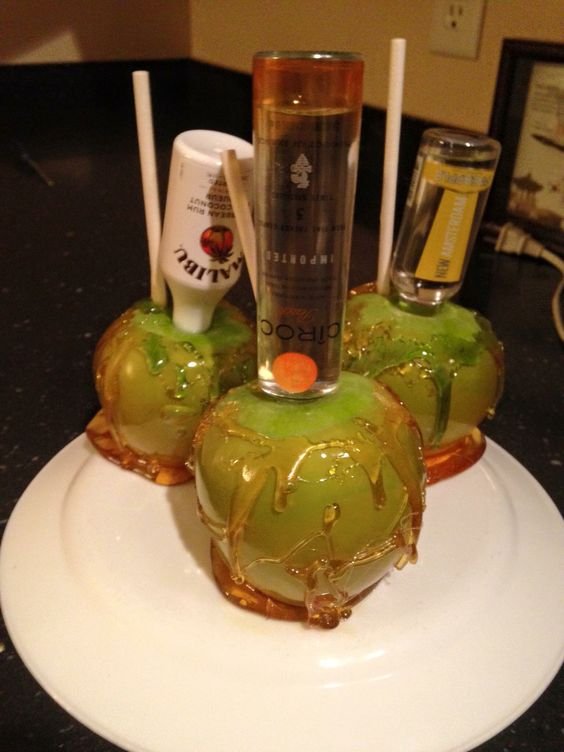 source youtube
15. Jello Shots

Give yourself a pleasant shot from these syringes, using Raspberry Jell-O and vodka. The guests will be lining up for this "medicine".
source jessiedaye



16. Voodoo Punch
17. Vampire Donuts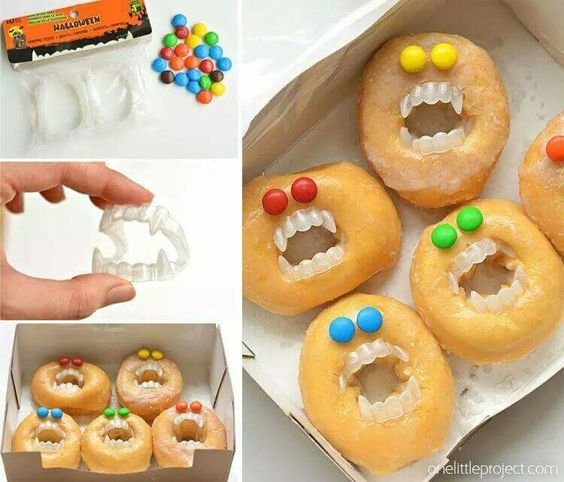 These little monster donuts are too adorable not to recreate – you'll need vampire teeth which can double up as a party favor.
source onelittleproject
18. Halloween Cake Pops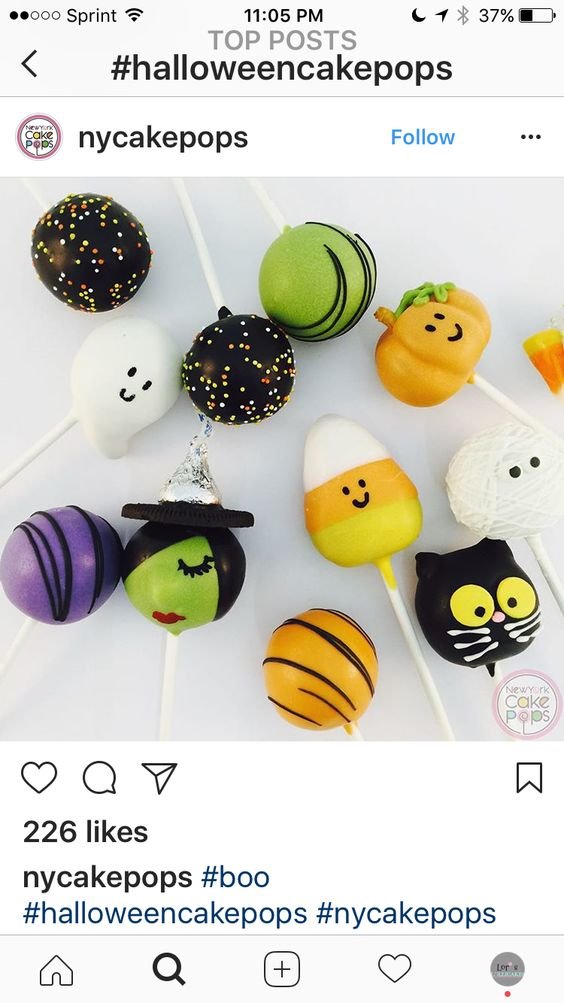 Cake pops are a firm favorite with most people , and if you don't feel like making them you can always purchase them to save time.
source nycakepops
19. Jack O Lantern Snack Bags
20. Casket Dip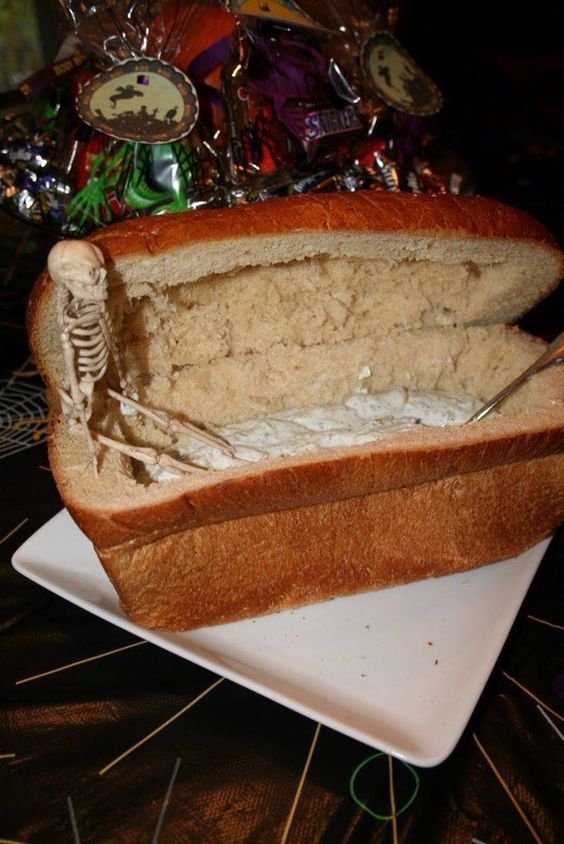 Use any veggie dip or use chocolate pudding, crushed Oreos and gummy worms for a "dirt" casket!
21. Meat and Cheese Tray

Do you have the guts?
22. Pumpkin Veggie Dip
23. VooDoo Doll Cookies