If you have spent all fall collecting beautiful pine cones – then it's time to transform them into something magical in time for Christmas. So take inspiration from these rustically wonderful projects.
1. Simple Centerpieces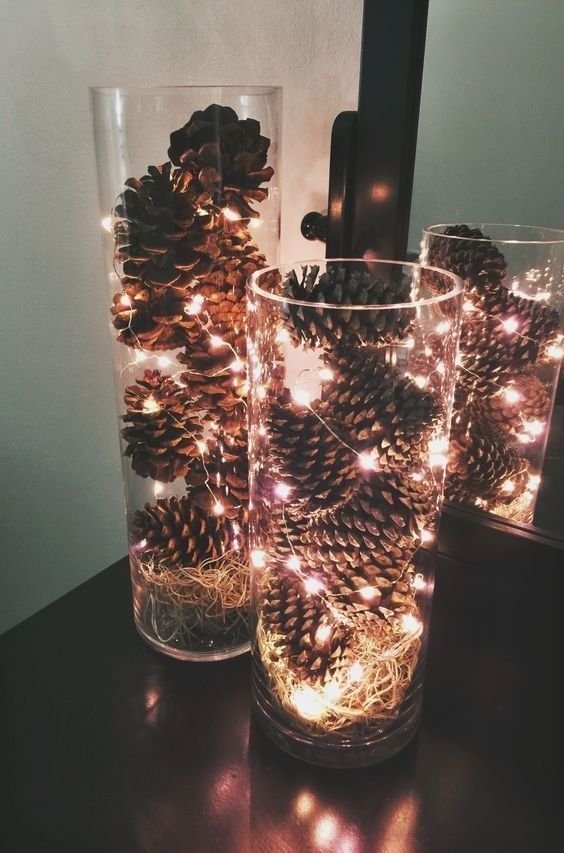 Make these welcoming centerpieces by layering pine cones in glass vases and adding Firefly Lights.
2. Cardinal Reds
3. Pine Cone Snowman

This cute little guy is super easy to make. Glue a ping pong ball to a pine cone for the head and make a top hat using cardboard. Add pine for a scarf and little stick arms.


4. Pine Cone Trees

Make this festive decoration to adorn tables, big Christmas trees or even to give as favors. Pop them onto wood slices and add rustic stars for the perfect Christmas minis.
5. Pine Cone Stars

To make these ornaments, simply glue five pine cones in the shape of a star and add a little star in the center to cover the gap. You could make multiple to make a garland or just to decorate your tree with.
6. Pine Cone Topiary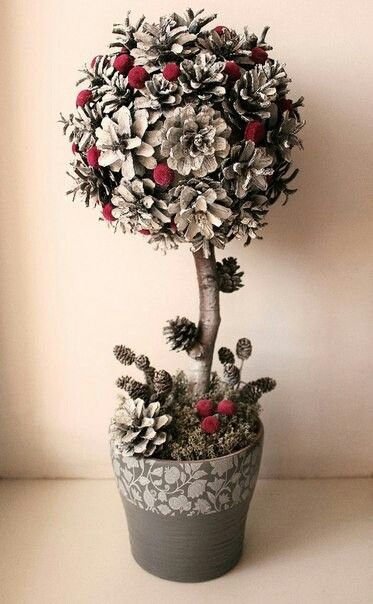 7. DIY Flocking

If you love the flocked look – spray pine cones add greenery, fake snow and tiny lights.
8. Pine Cone Centerpiece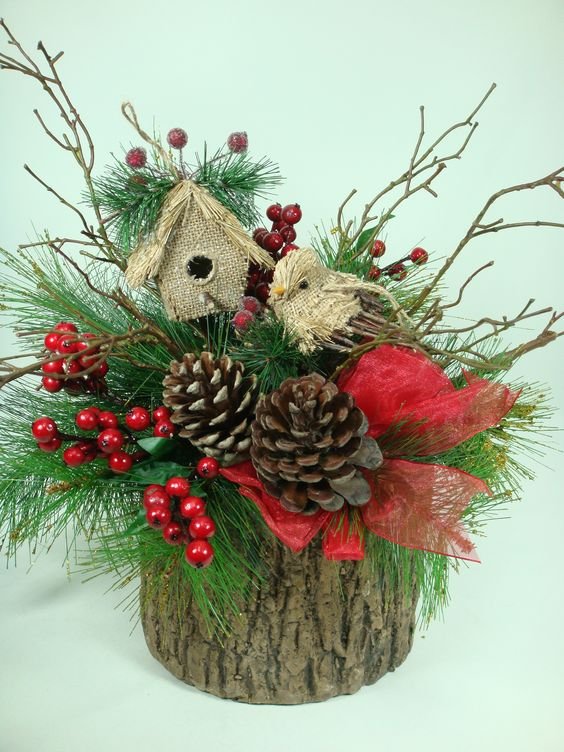 Upcycle a log into this festive centerpiece by adding winter greenery, pine cones and a fake bird.
9. Pine Cone Planters

Get your porch looking festive in no time by adding Christmas tree branches and pine cones to outdoor planters and finish with shiny red baubles.
source Pine Cone Planters
10. Christmas Wonderland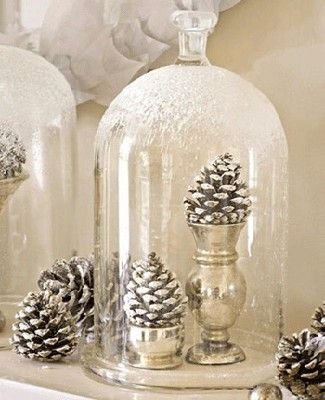 Create this festive cloche by placing pine cones under glass.




11. Christmas Tree Forest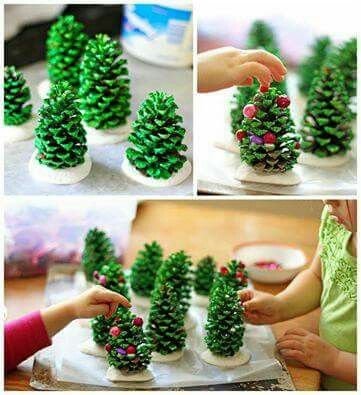 Make this enchanting forest of Christmas trees with pine cones, green paint, glitter, Plaster of Paris, Tacky glue and cut up old necklaces for the tree ornaments.
instructions Christmas Tree Forest
12. Pine Cone Wreath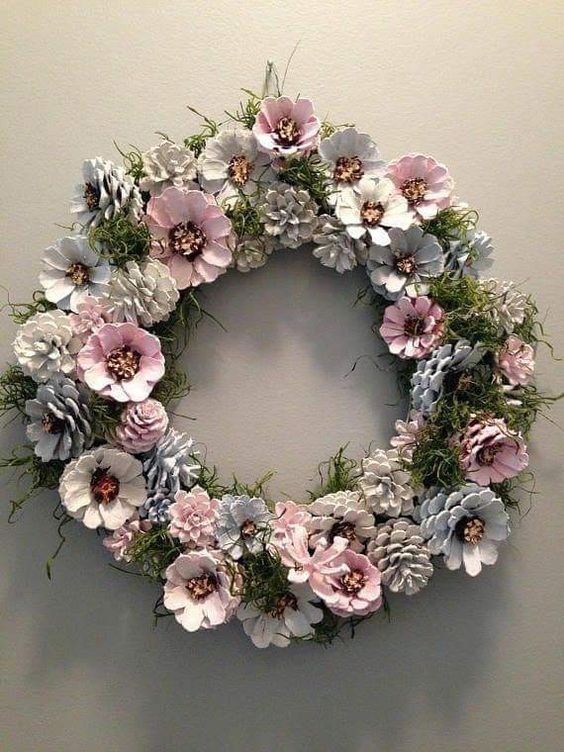 Make this beautiful rustic looking Pine Cone Wreath for your door.