Make festive crafting even more fun with these DIY Wine Bottle Christmas Crafts. If you have been collecting all sorts of bottles throughout the year – then it's time to start upcycling them. Choose from cute Wine Bottle Tree or even a glam centerpiece – then again, why not give them all a try!
1. Holiday Painted Wine Bottles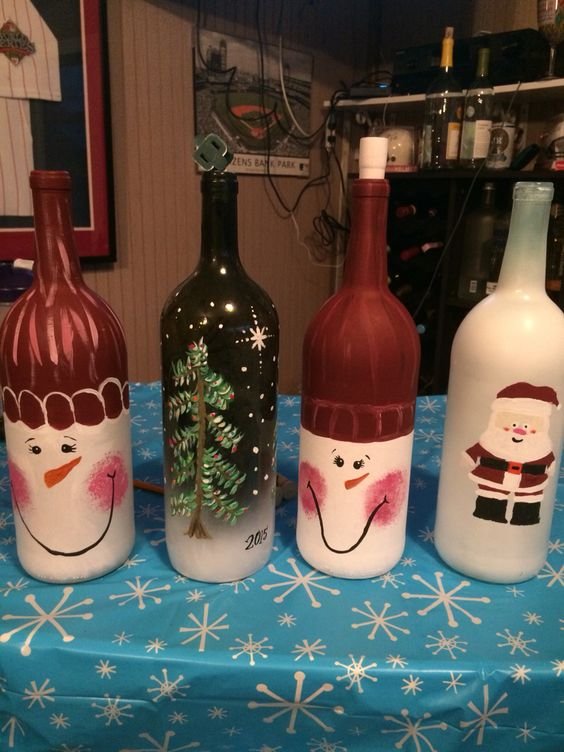 2. Christmas Wine Bottle Decor
3. Snowman Bottle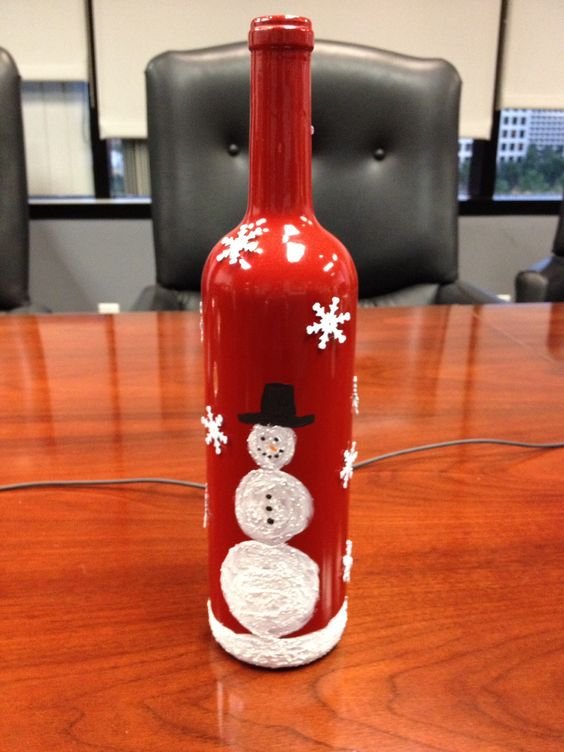 Wine bottle. Sprayed bottle red, hand painted snowman with acrylic paint mixed with Snow-Tex for texture. Add snowflakes sequins with hot glue.



4. Snowmen Wine Bottles
5. Santa Claus
6. Mr. and Mrs. Snowman
7. Christmas Characters
8. Rudolph & Friends
9. Wine Bottle Christmas Crafts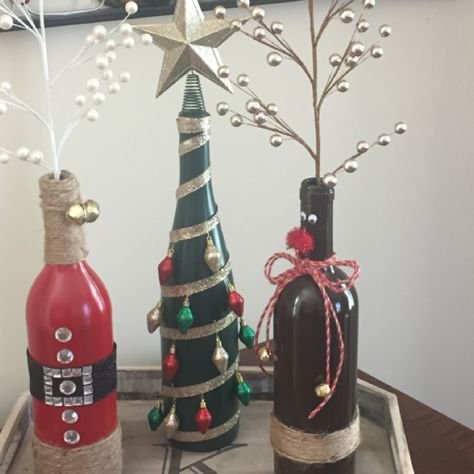 10. Wine Bottle Tree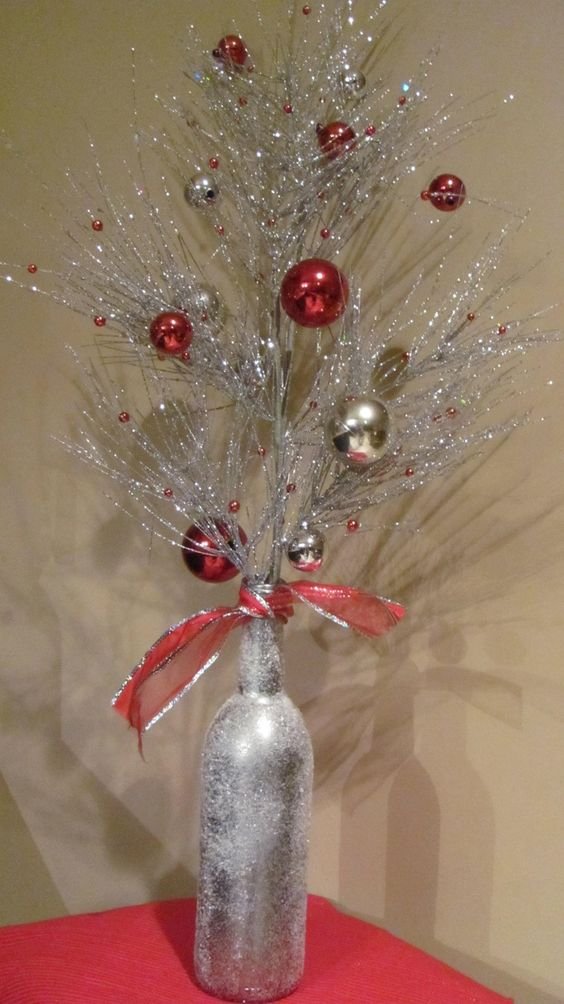 11. Noel Centerpiece

Re-purpose wine bottles into Holiday decor. Supplies: assorted empty wine bottles, white matte spray paint, stencil, red acrylic craft paint, ribbon, paint brush. Instructions: remove any stickers from wine bottles, spray paint bottles in well ventilated area (2 coats), when bottles dry apply stencil with red craft paint and finish with a simple accent bow around the bottle neck.
12. Snowmen Painted Wine Bottles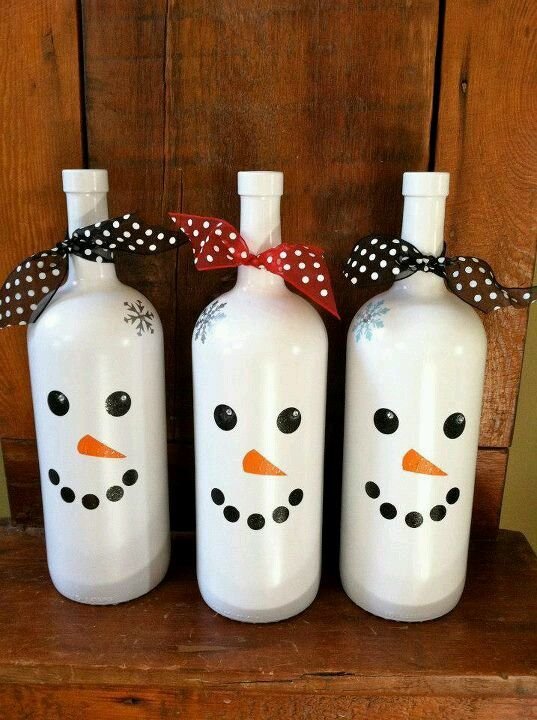 13. Santa & Friends
14. Deer
15. Santa and The Mrs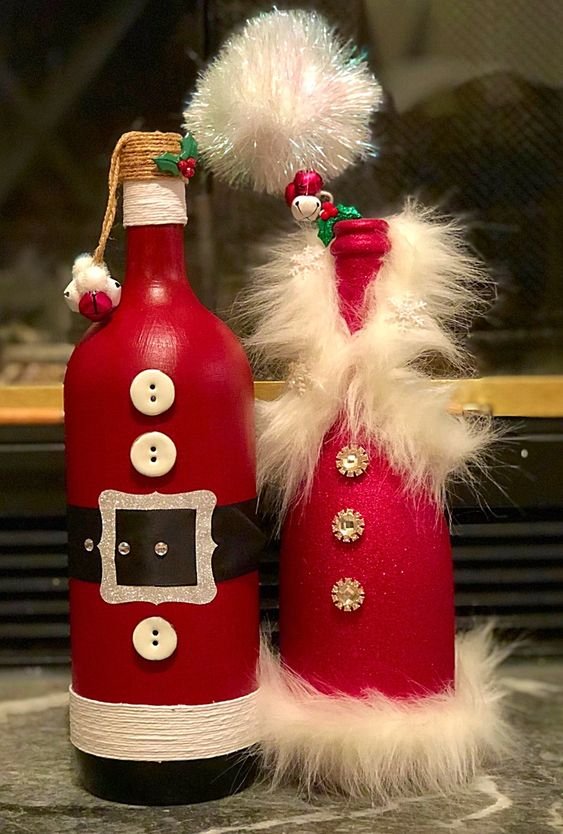 16. Wine Bottle Centerpieces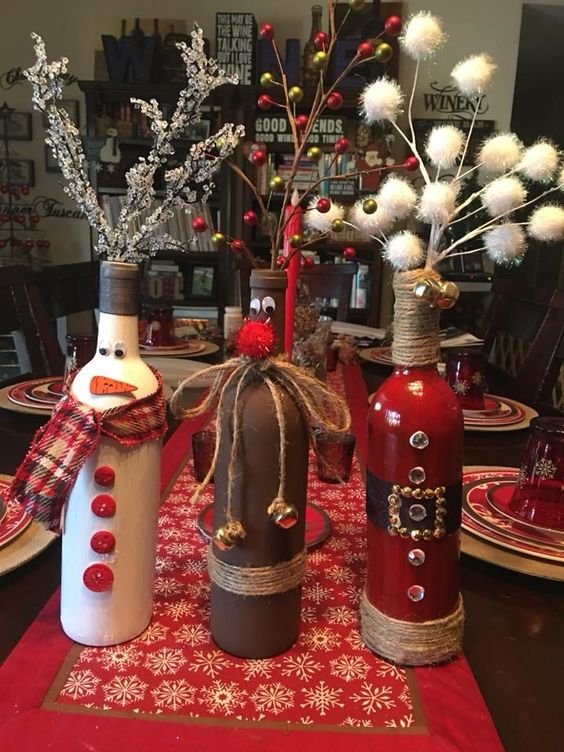 17. Wine Bottle Santa Hat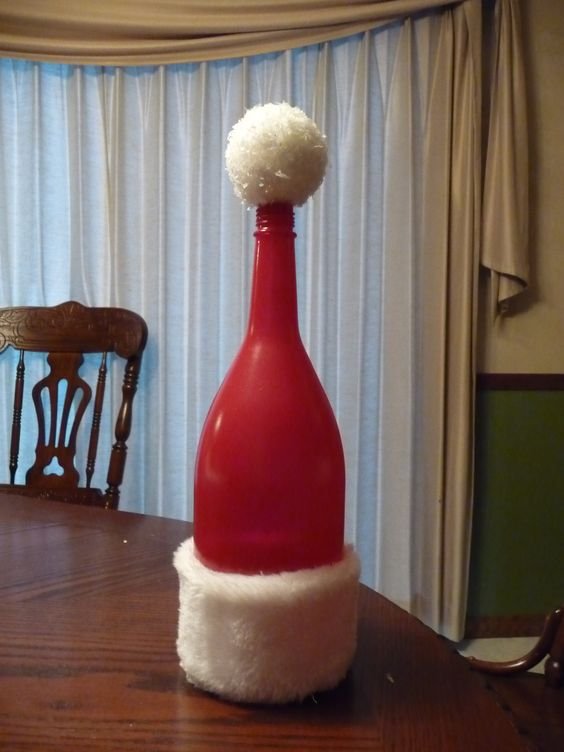 Use an Arbor Mist bottle for the right shape and then spray paint red.
source pinterest