Give your car a makeover in time for fright night. It's a great option for those who would prefer to be out and about then pinned indoors to give out candy. The supplies can be purchased from craft or dollar stores and you can get really creative with your theme. You could also use it as an opportunity to raise money for charity or just to get the community together.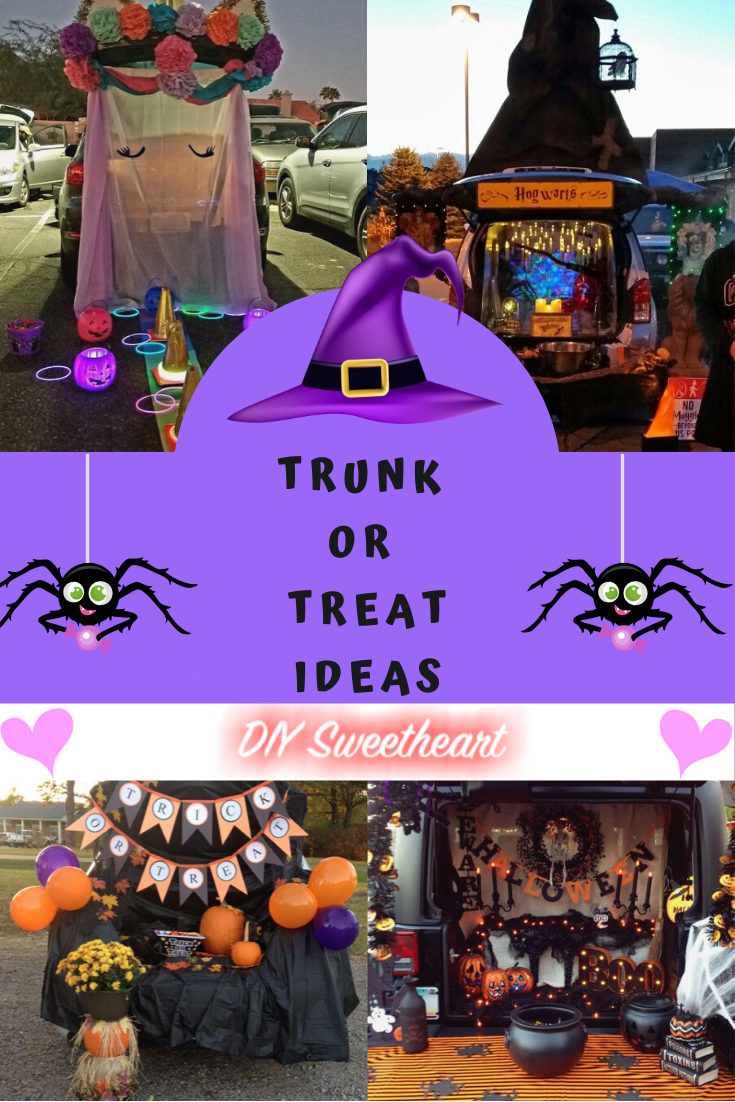 1. Movie Theater

If you can't go to the movies – then bring them to your trunk with this idea. Make a "Now Playing" sign from a board and use paper table clothes to make the red curtains that surround it. You can get some oversized popcorn buckets to put your treats in.
2. CandyLand

A perfectly sweet idea that could also be used at Christmas time.



3. Dory Decor

Get ready for fun with Dory. Fill your trunk with blue balloons and some Dory soft toys to recreate this idea.


4. HogWarts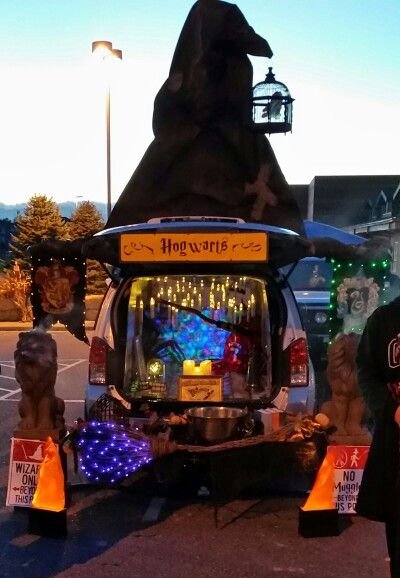 Harry Potter fans rejoice with this enchanting trunk or treat idea which features a huge Wizard's Hat. You can also bring plenty of lighting into it so it will be bright through the night.
5. Black & Orange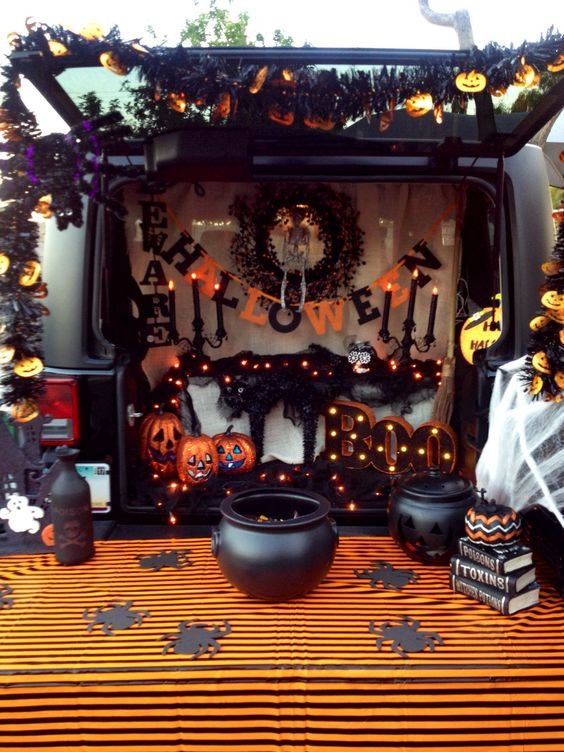 Use the central colors of Halloween to bring the spook to your trunk. Pumpkins and spiders are waiting to cast a spell on you!
6. Witch Themed

Bewitch everyone with this spooky trunk featuring a cauldron over a fake fire – bubble bubble toil and trouble!
7. Jurassic Park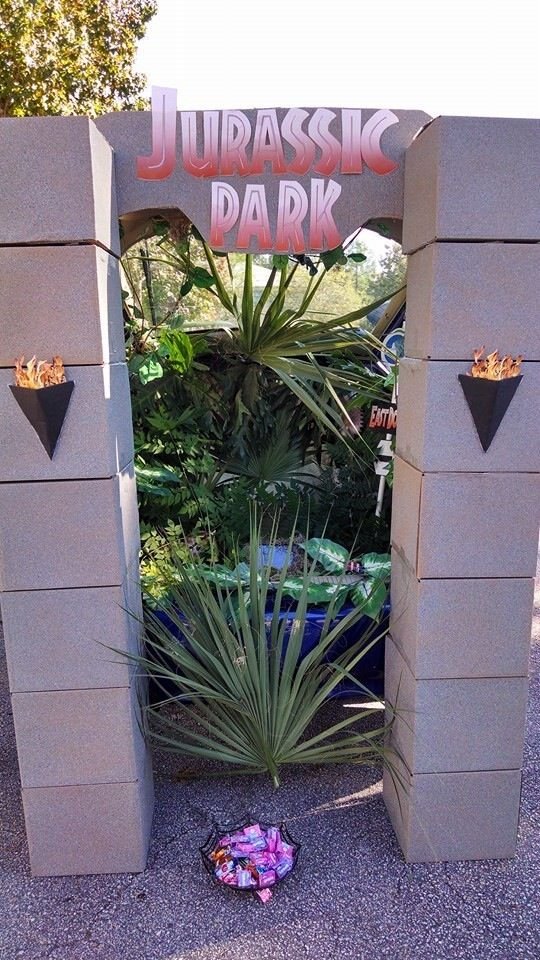 This awesome idea is a must for dinosaur fans! It's made with cardboard boxes, metallic spray paint, Styrofoam, colored print outs, and a lot of palms!
8. Starbucks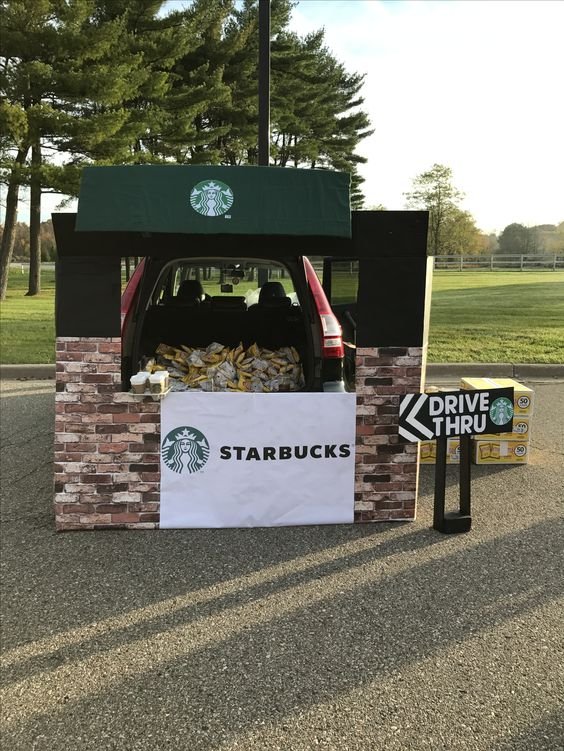 Don't have time for coffee ? Then turn your trunk into your favorite cafe complete with all the caffeine treats you want.



9. Alice in Wonderland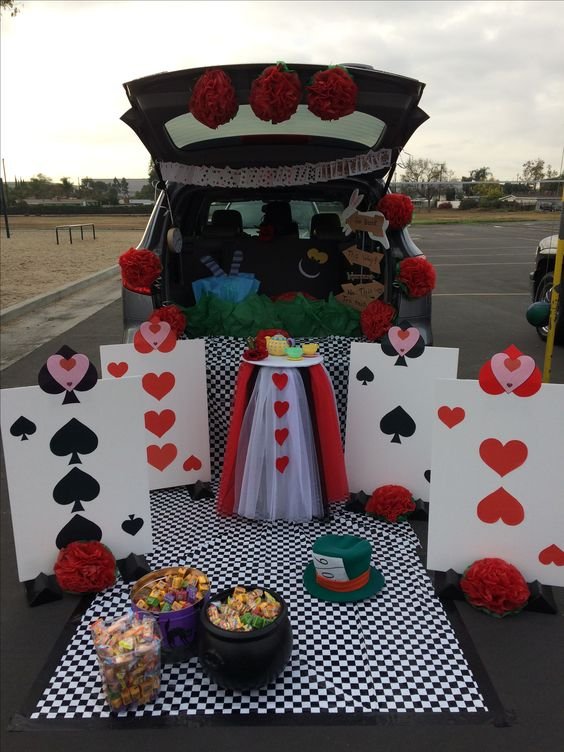 If you fancy being the Queen of hearts – then this is definitely for you.
10. Trunk or treat Mummy van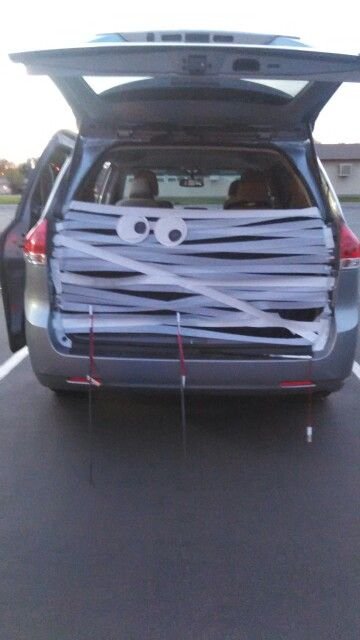 11. Luau Themed

Luau themed trunk or treat by Michelle A'etonu using items mostly from Dollar Tree!
12. Unicorn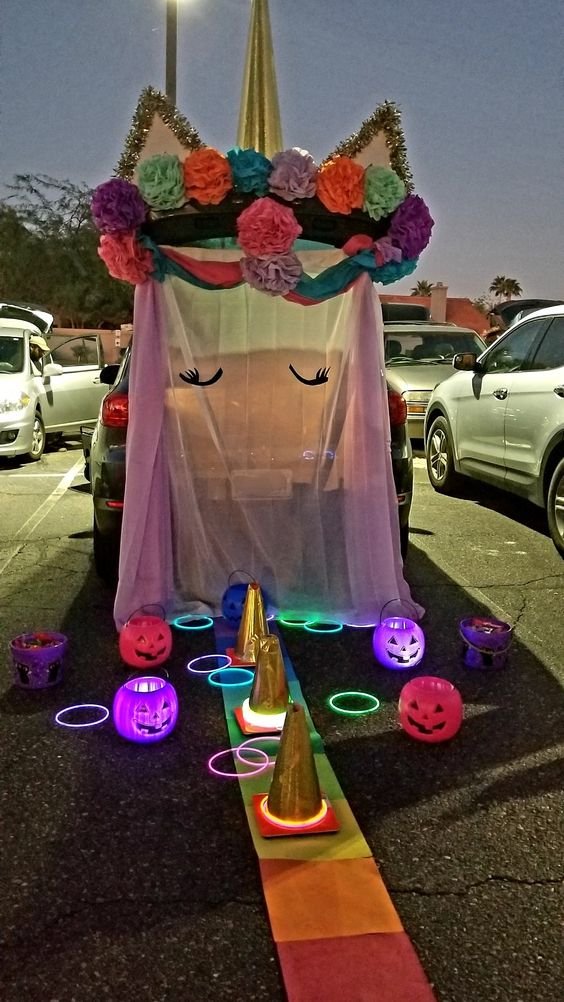 Trunk or Treat, Unicorn with Rainbow Path and Glowsticks Toss the Ring Game.
13. Mermaid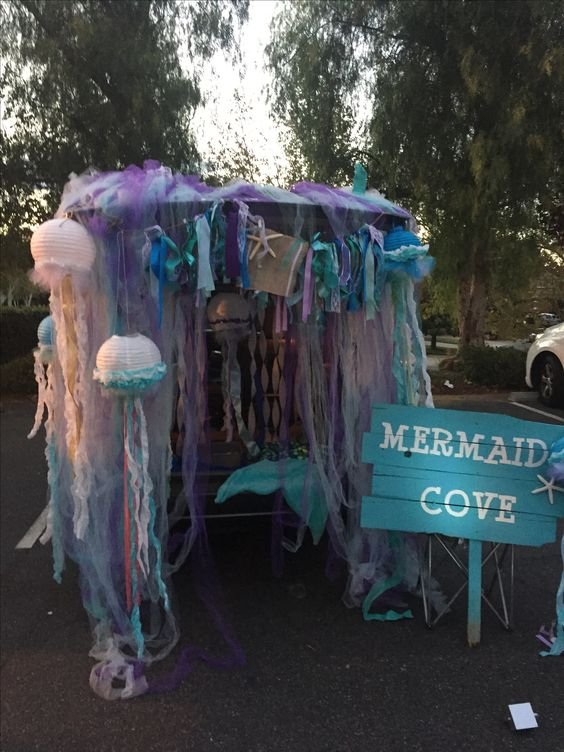 This would also be a great idea for a Mermaid party.
14. Monsters Inc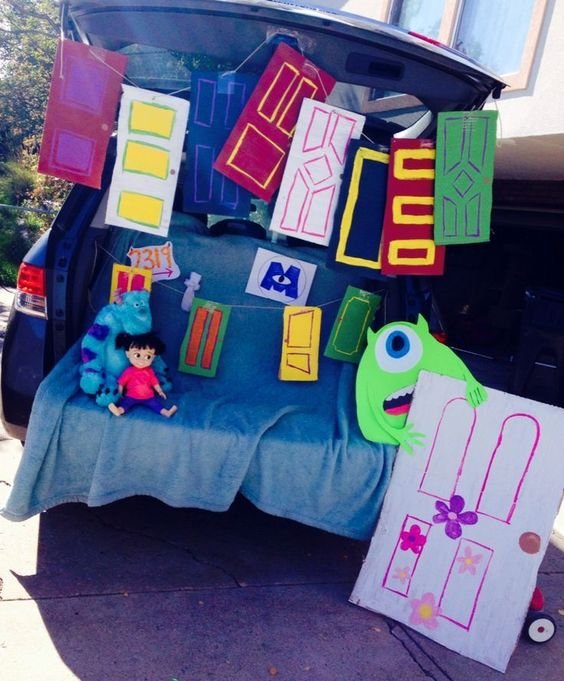 LED Flashlights as spotlights, and play the Monsters inc. music in the Van.