Make dad feel special with these awesome DIY Fathers Day Gifts. Choose from making a collage with him and baby or why not make some adorable hand and foot print art to capture baby's tiny hands. Dad is sure to love every one of these ideas.
1. Dad Collage
2. Daddy's Shoes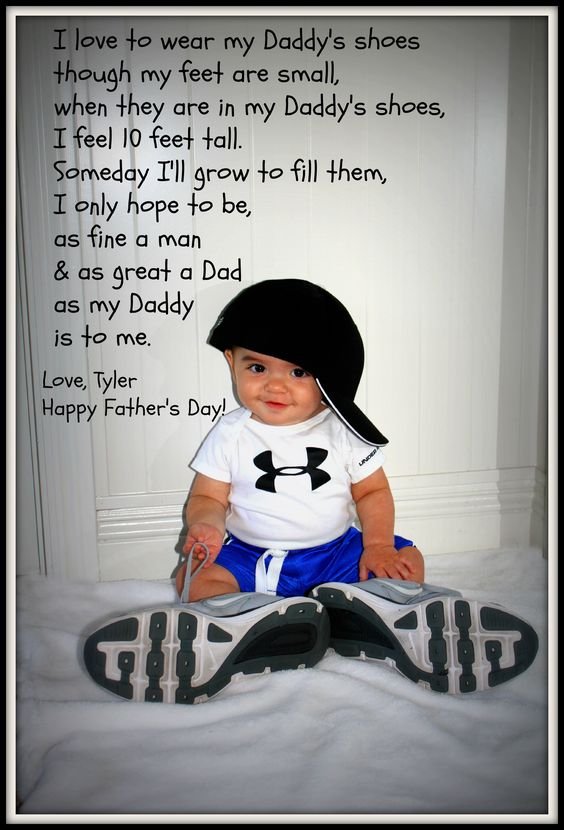 3. Hooked on Dad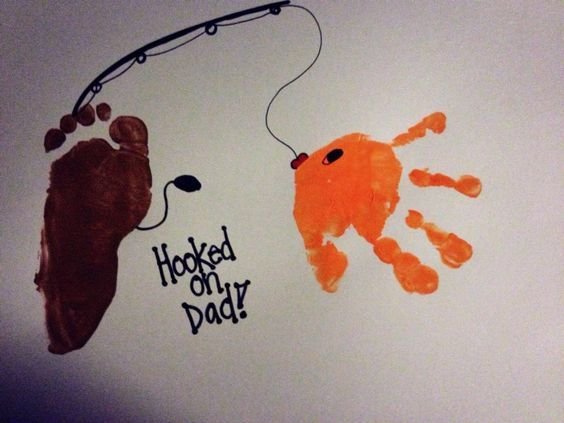 4. Future Hunting Buddy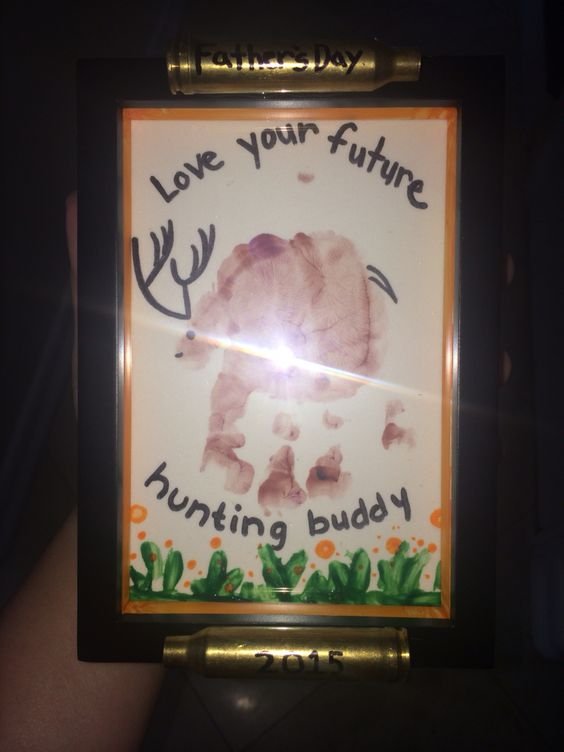 5. Superhero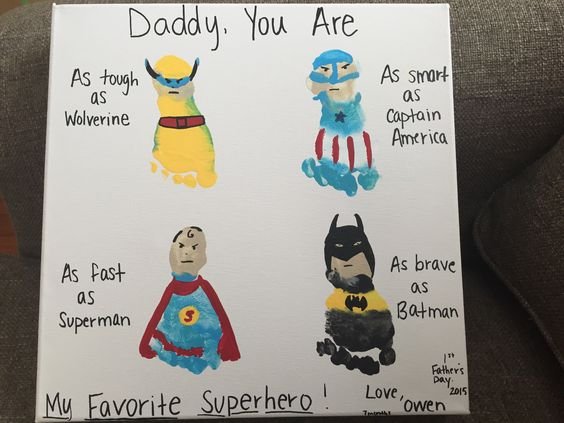 Fathers are our first superheroes so showing your baby's dad how important he is with this thoughtful creation will be stored in his heart forever.
6. I Love You Daddy
7. Daddy & Me Glasses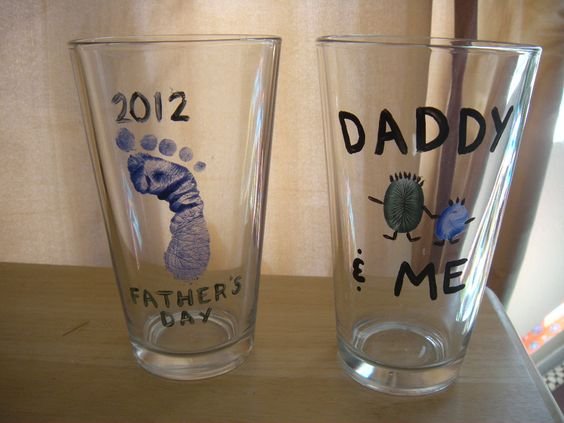 8. Papas BBQ Plate

Most men love to barbecue so this is a great little gift to make up for dad or grandpa. Purchase a white plate and help the kids to print their hands in different colors on it.
9. Walk with Me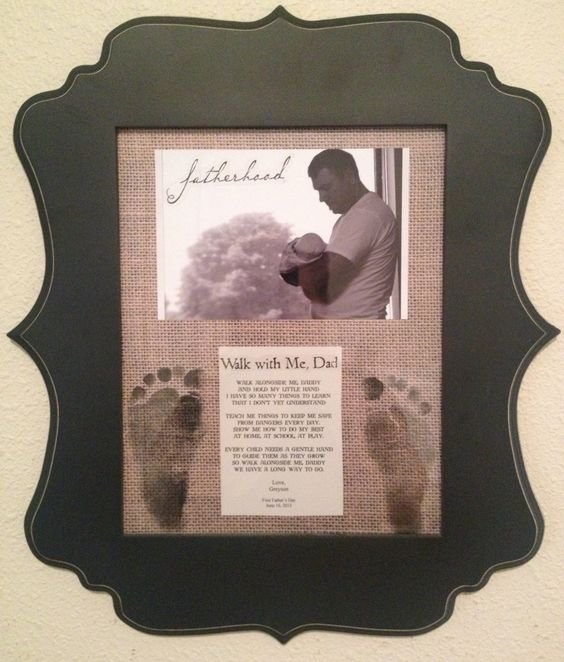 10. Dad

Capture his first Father's Day with photos of baby holding up the letters D,A and D.
11. Shoes
12. Baseball
13. Superhero Frame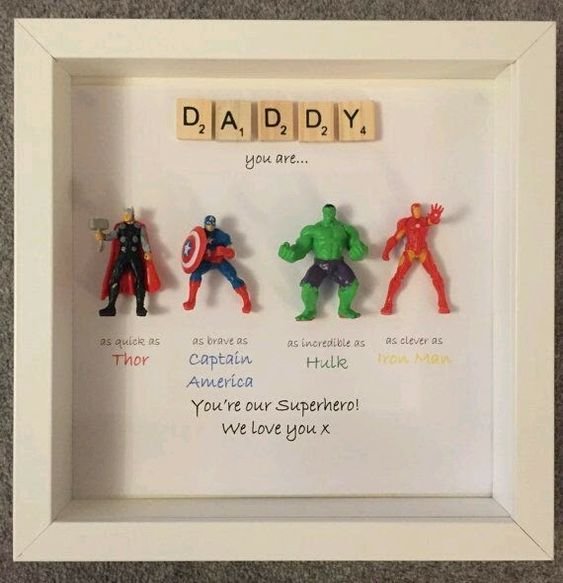 Instructions Superhero Frame
14. Footprint Father's Day Card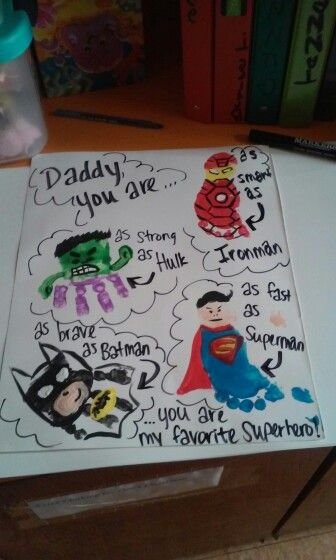 15. Marvel Handprints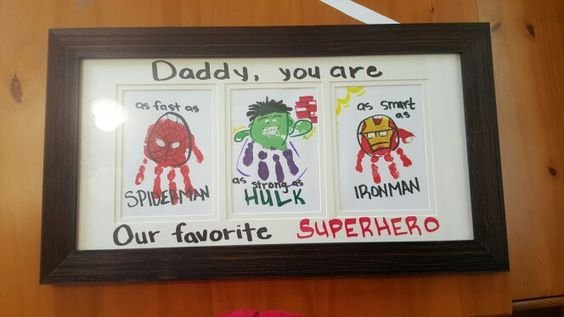 16. Superhero Footprint Craft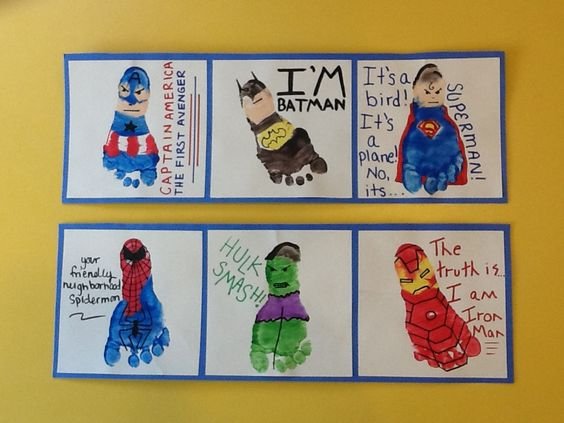 17. As Lucky as can be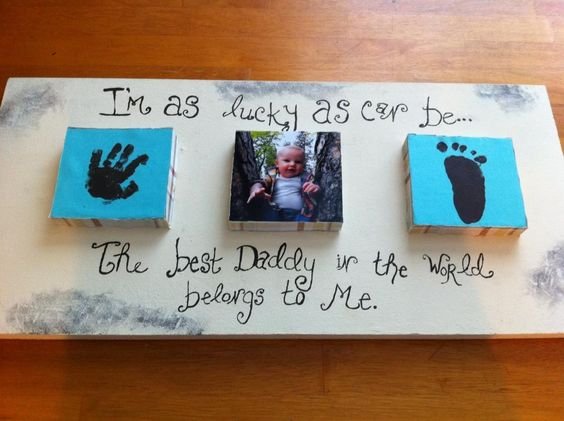 18. DIY Baseball Canvas
19. Daddy's Biggest Fan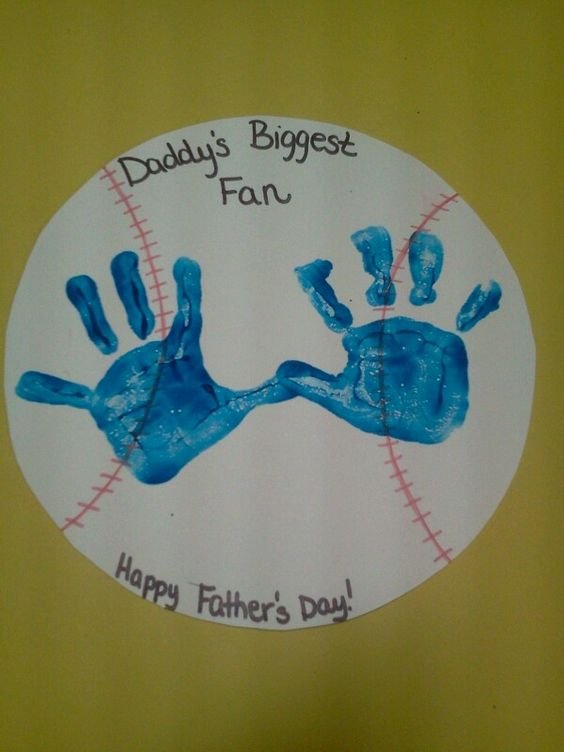 This is such a cute Father's Day idea for toddlers. Cut paper plate sized circles from poster board, then draw the seams on with a red sharpie. Help the children add their handprints. You could also do it on an actual baseball, and buy a clear plastic case for it for dad to keep on his desk.
20. Handful of Kisses
21. Happy Father's Day hand prints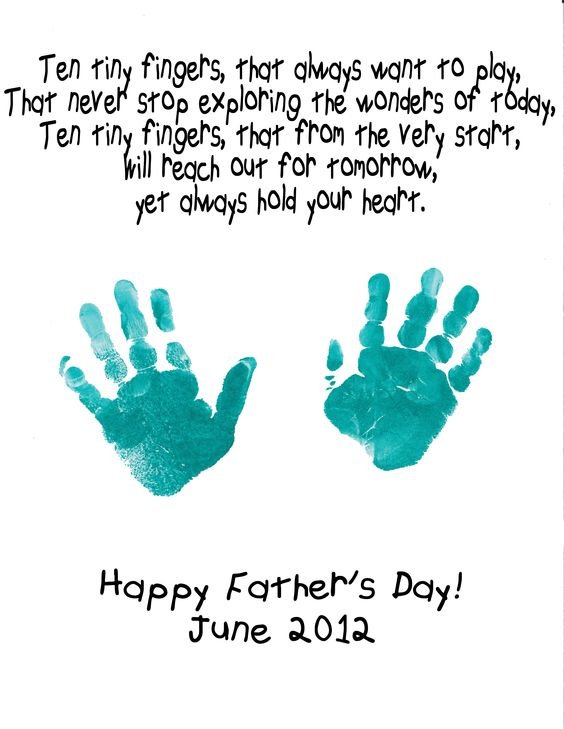 22. D for Daddy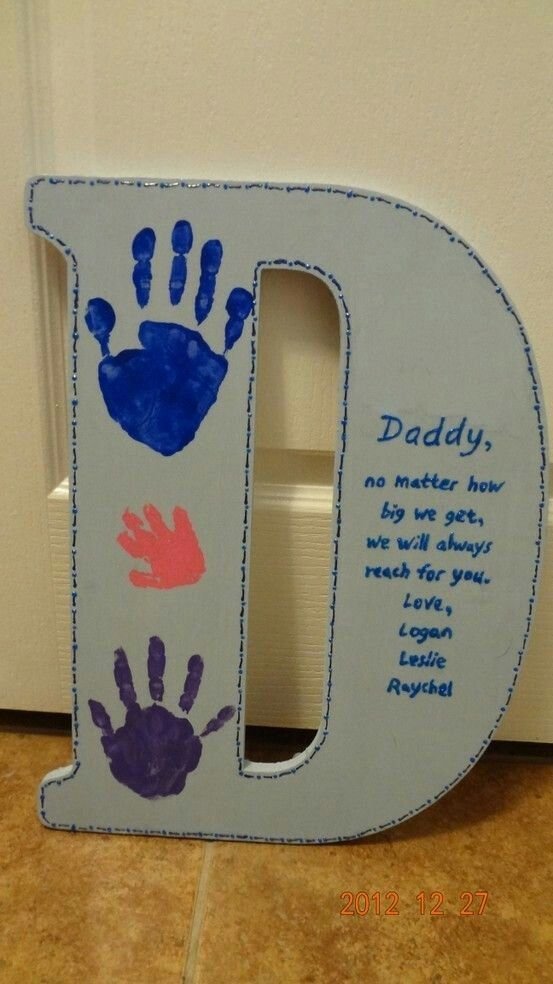 23. Little Princess

Keep daddy's little princess close to his heart by capturing her handprints forever on this sweet art. Make a pink bodice on a canvas help her print the skirt her hands.