New Year's Eve is nearly here and it's the final festive party on the calendar which marks the end of one year and the start of another. Bring everyone together by hosting a party full of joy and laughter. From sparkly treats to shiny centerpieces, these New Years Eve Party Decorations are sure to bring the magic to your festivities.
1. Gold Wine Bottle Centerpiece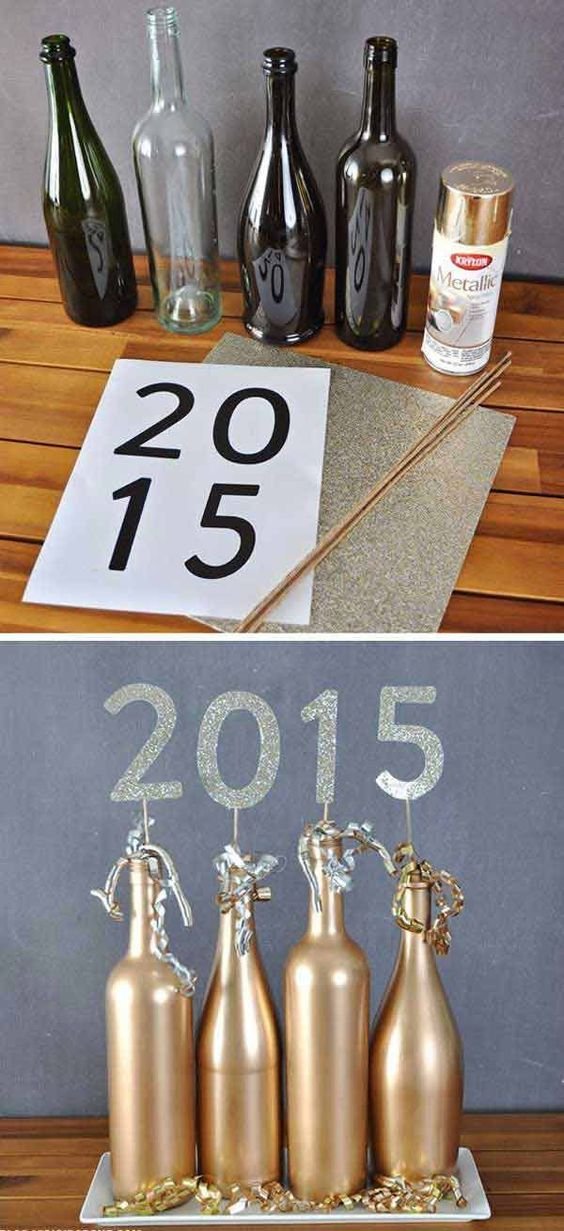 Make use of leftover wine bottles from the festive season by turning them into this dazzling New Year's Centerpiece. You'll need four wine bottles, metallic spray paint, glitter scrapbook paper, numbers stencil, stem wire, tape, and curling ribbon
source vickybarone
2. New Years Tree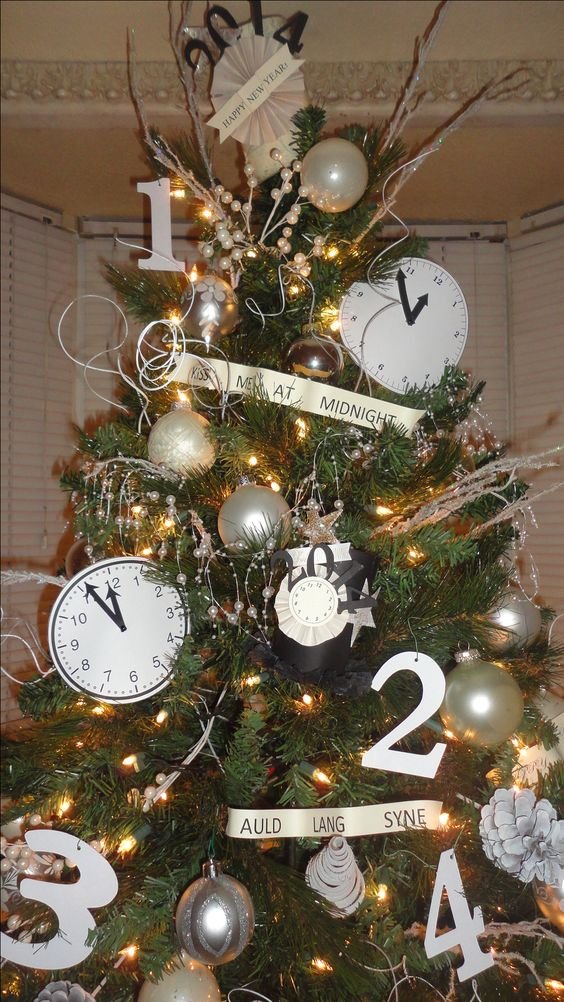 When Christmas is over – give your tree new life by turning it into a New Year's Tree.
3. New Years Door Decor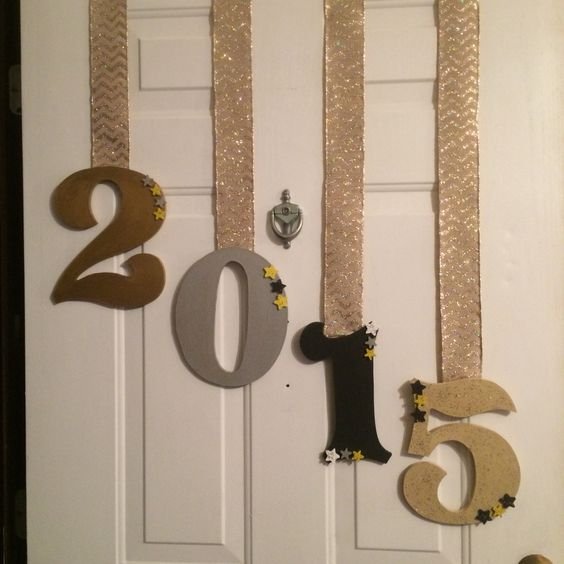 This will look great on your door and it's super easy to make. Simply purchase numbers and ribbon and string each number onto the ribbon ready to hang on your door.
4. Sparkly Cupcakes

Sparklers Toothpick Toppers are the perfect way to add some glitz and glam to your cupcakes for the party season and they are so simple to make with tinsel and tootpicks. Simply cut up tinsel and stick to the toothpicks ready to add sparkle to your cupcakes.



5. Balloon Backdrop

Balloons are a must for any party. To make this backdrop you'll need helium balloons for the required year and then add many other balloons to complete the look.
6. Bauble Centerpiece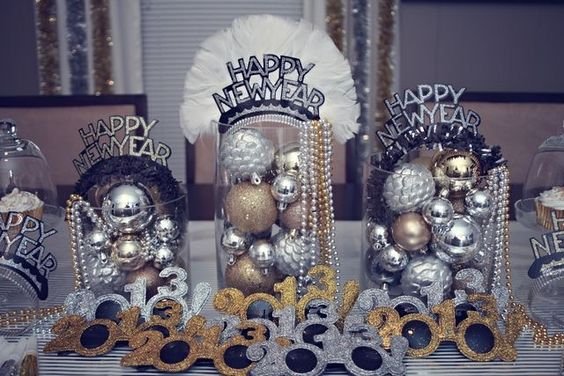 This is perfect for a masquerade ball – add baubles to glass vases.
7. New Years Hats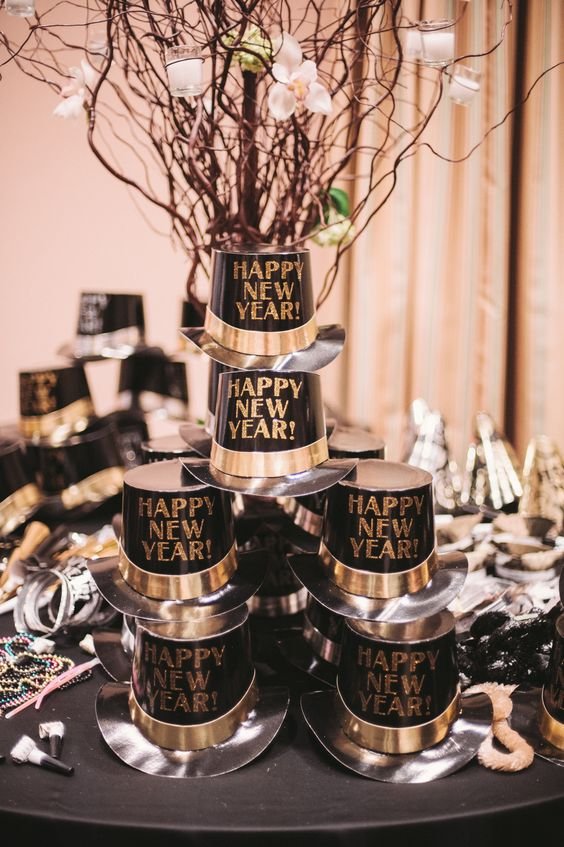 8. Gold & Silver
9. Sparkling Dinner Party
10. Tinsel & Cakepop Sticks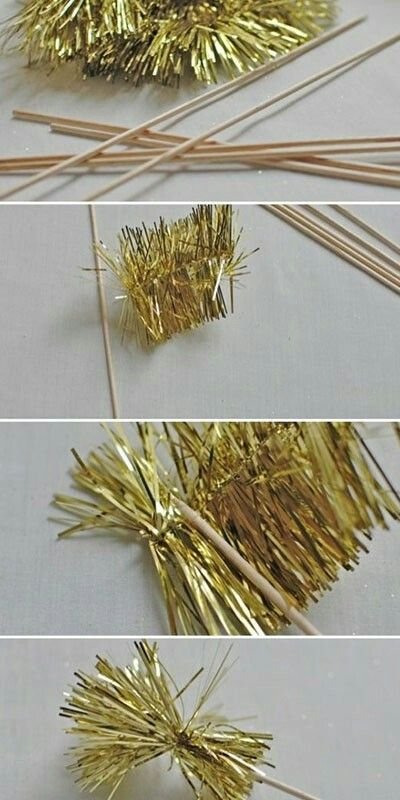 11. Great Gatsby Themed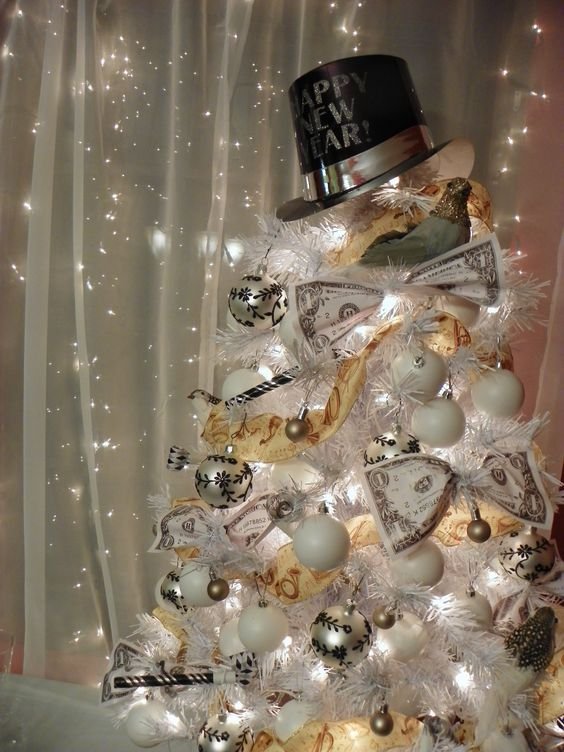 12. Black & Gold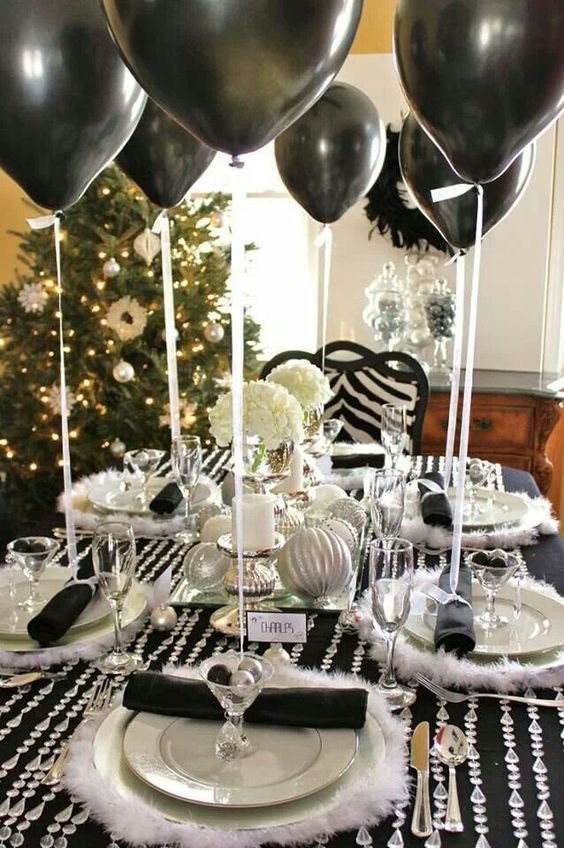 13. New Years Eve Candles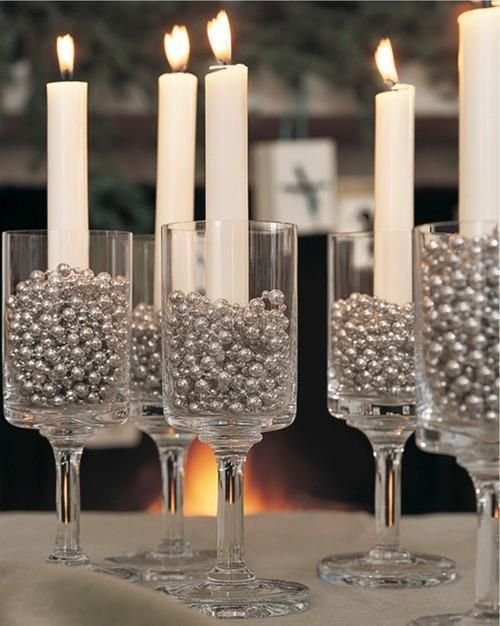 Ring in the new year with these simple candle centerpieces. To make these you'll need drinking glasses, silver garland of beads All you need to do is fill each glass with silver beads and insert a candle. Make as many of these as you like.