Get into the holiday spirit with these awe inspiring DIY Christmas Wreaths that will give your door an air of magic.
1. White Yarn
2. Pine Cones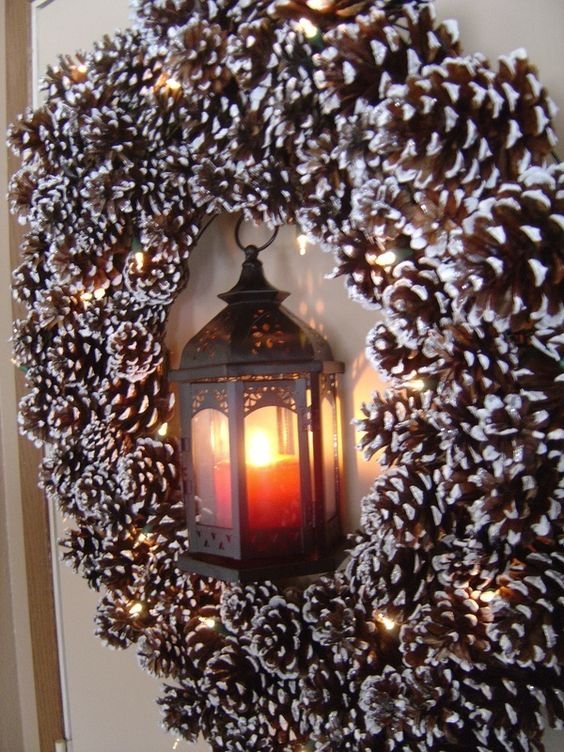 3. Joy
4. Wood Slice Winter Wreath

Hot-glue 3″ birch wood coasters side by side to form a wreath shape. Finish with ribbon for a pop of color
5. Frame Wreath

Turn tradition on it's head and make this rectangular wreath with a frame which is painted red and add ribbon and Christmas bulbs.
6. Wine Cork Christmas Wreath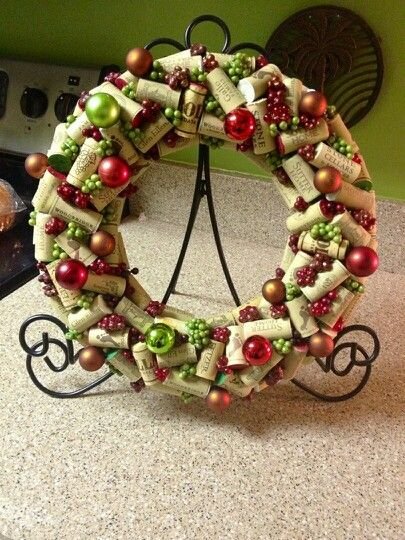 7. Christmas Deco Mesh Wreath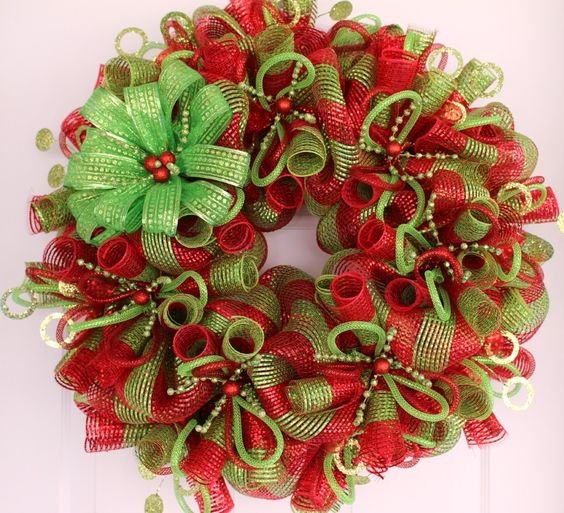 8. Red & Green Deco Mesh Wreath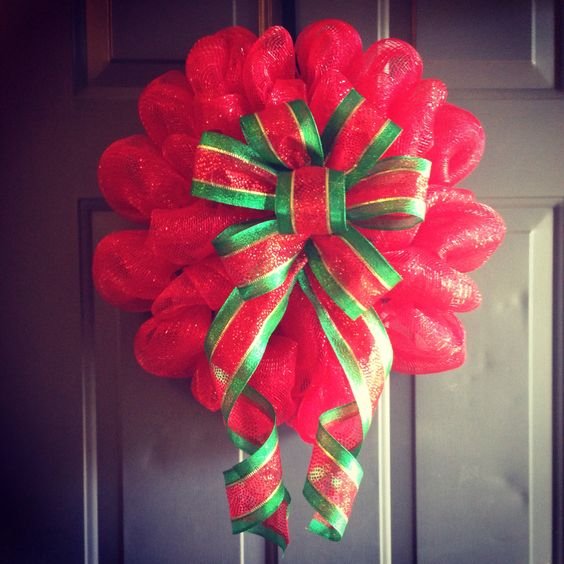 9. Mickey Mouse Vine Wreath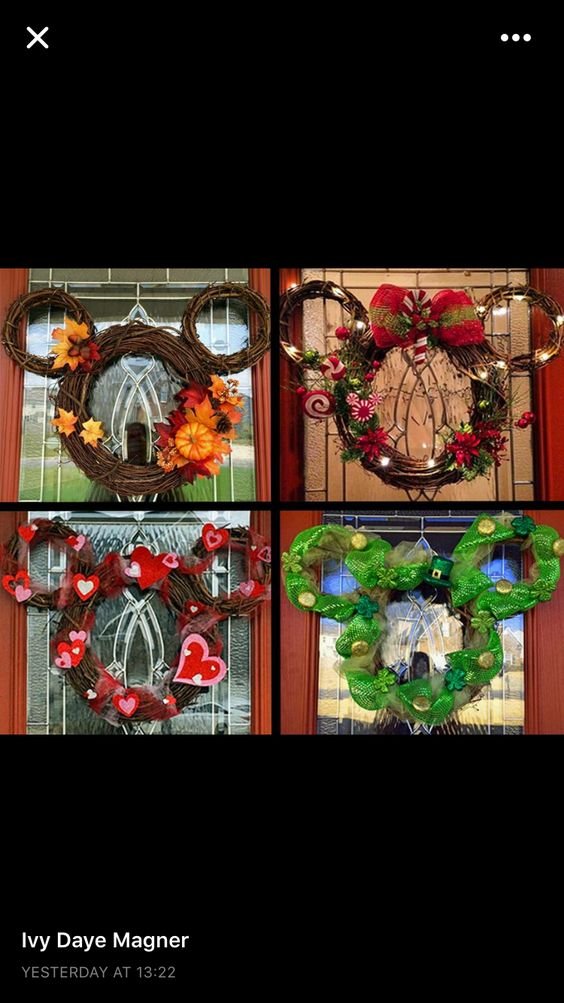 Disney fans will love this wreath. You'll need two smaller wreaths and a bigger one as well as embellishments to recreate this look.
10. Hot Chocolate Wreath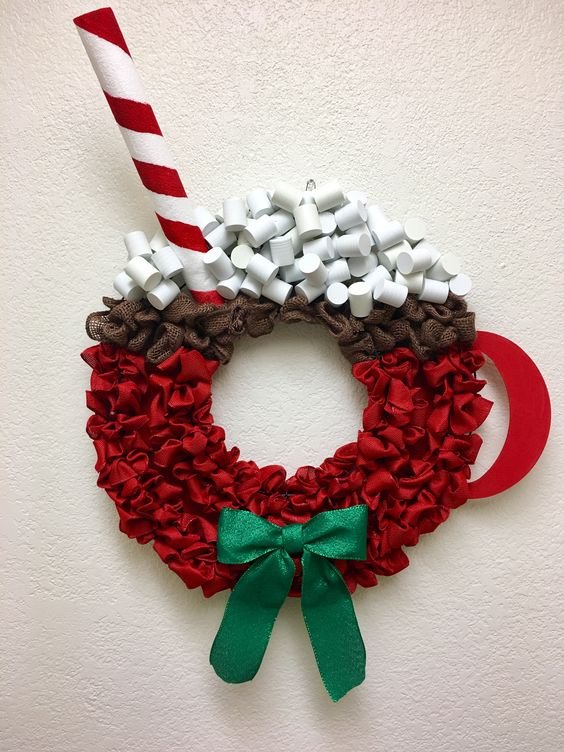 11. Deco Mesh Grinch
12. Deco Mesh Tree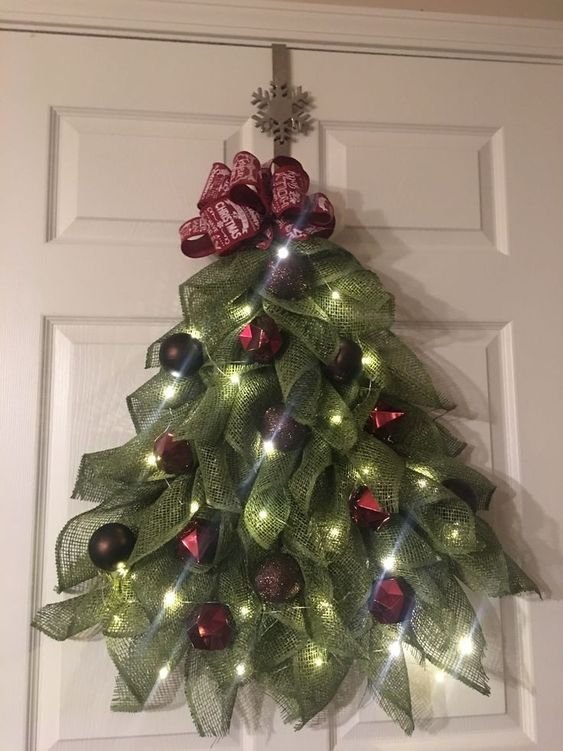 Instructions Deco Mesh Tree
13. Nativity Scene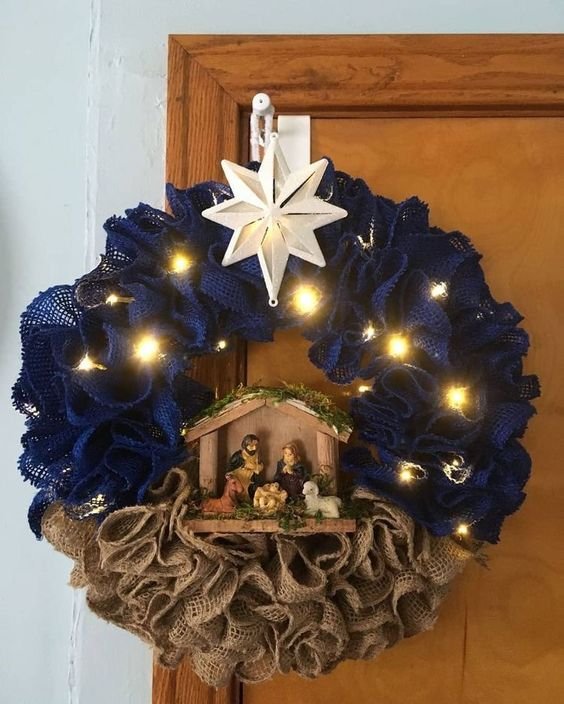 14. Baby Jesus Wreath

This small wreath has a handmade baby Jesus and lamb made from polymer clay.
15. Santa Claus
16. Felt Wreath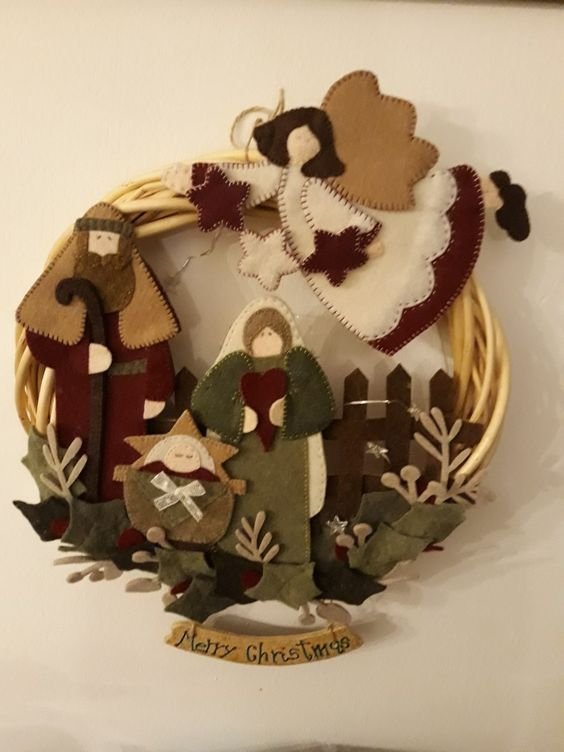 17. Teal Mesh Cross Wreath