Christmas is fast approaching and you will be wracking your brain for creative elf on the shelf ideas. Check out these brilliant ideas that are sure to delight your kids.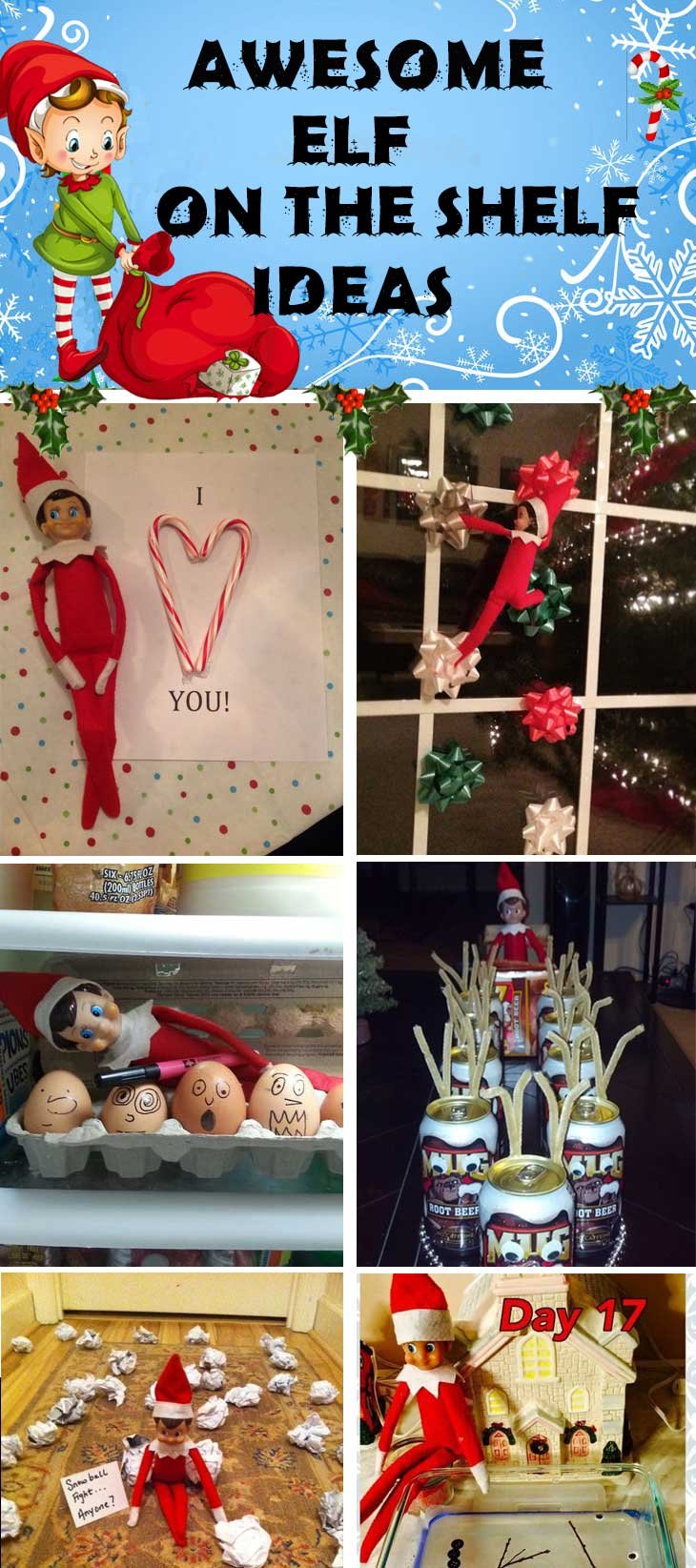 1. Balloon Landing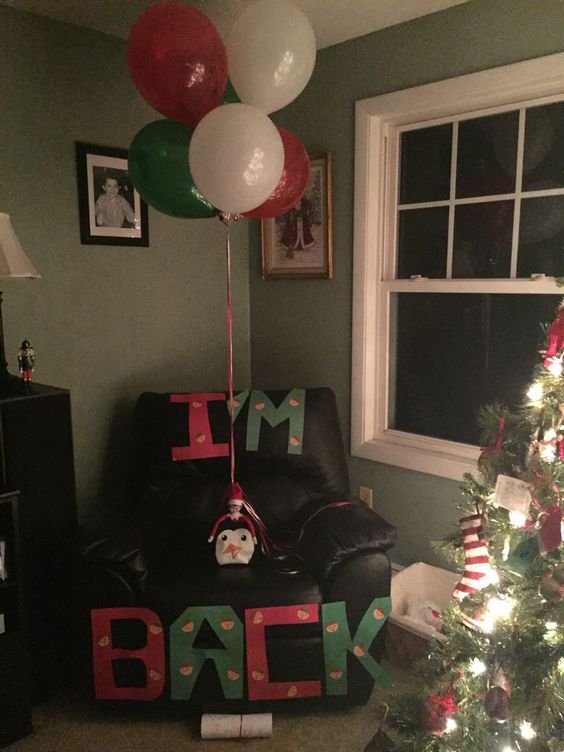 Welcome the elf back home with festive colored balloons.
2. Candy Cane Heart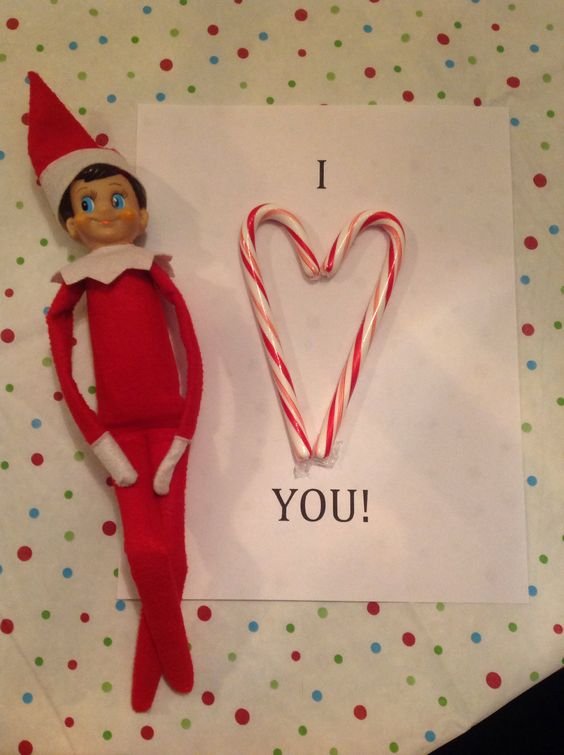 Make a sweet note using candy canes. You could also use other candy such as M&Ms or jelly beans for example.



3. Candy Cane Sleds

Candy canes make the perfect little sleds for your elf. The best thing is – they can be enjoyed afterwards as a delicious treat.
4. Climbing Bow Wall

Bows aren't just for wrapping with this super cute climbing wall idea.
5. Egg Faces

Hasn't this elf been naughty ? Using his sharpie to make faces all over the breakfast eggs.
6. Elf in a Jar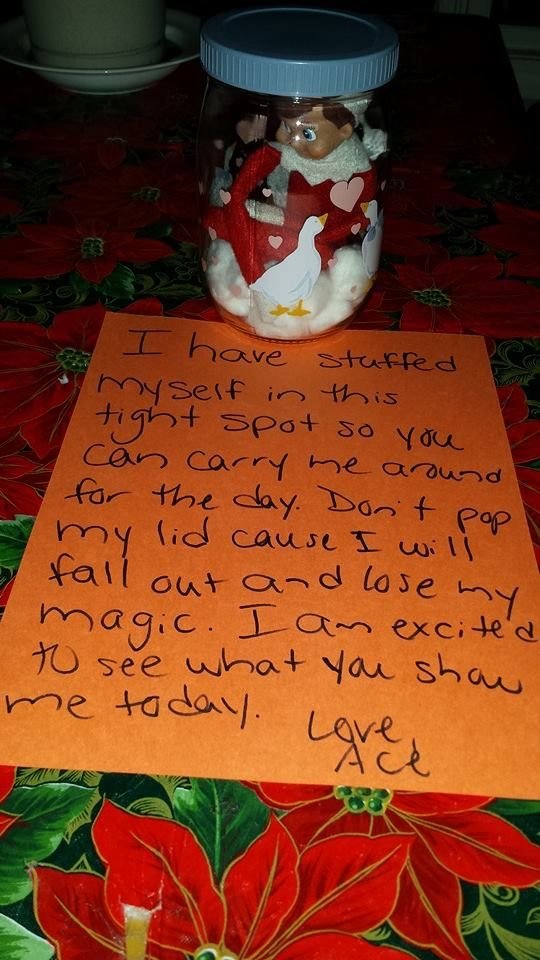 Oh dear – looks like the elf has squeezed himself into a tight spot – at least he has a letter to explain his intentions!
7. Messages on the Mirror

Write a cute little poem on the mirror to encourage kids to do chores and to be nice to each other.
8. Snowball Fight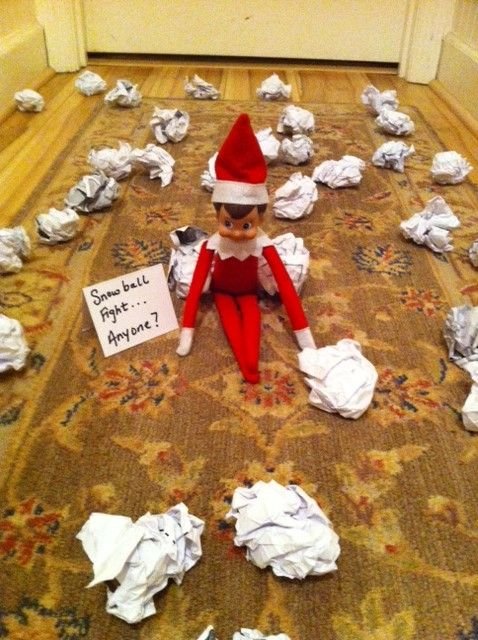 Crunch up balls of paper and make a little snowball fight!
9. Snowman

Create a melted snowman with a dish of water, carrots and some twigs.



10. Sunbathing

With a dish of play sand and a cocktail umbrella, the elf is perfectly situated on holiday. You could also make a little post card for this idea – hand written by the elf of course!
11. Wrapping Paper Stilts

Two roles of wrapping paper really prop this elf up! You could also have a little wrapped present as an extra touch.


12. Deer Feeding

Set up a little station using cardboard for the elf and rudolph – and set up little deer figures to show how they've been feeding the deer candy corn. Hopefully this hasn't made Santa too mad!
13. Sticky Situation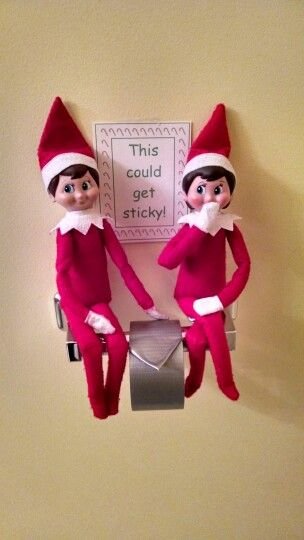 The toilet roll must have run out – but look at what that naughty elf has replaced it with.
14. Astronaut

Wrap the elf in aluminum foil to make him into a space man.
15. Peppermint Climbing Wall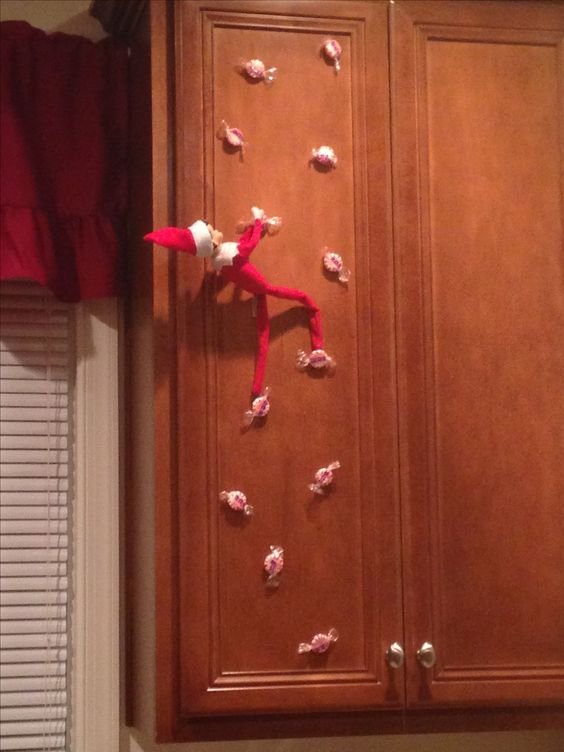 Peppermint sweets make a great climbing wall for the elf.
16. Rolling Elf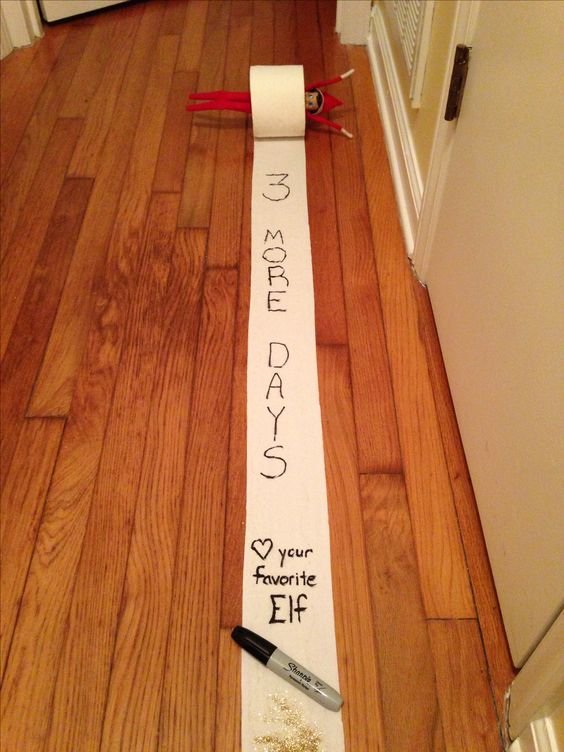 No wonder the other elf had to use sticky tape – this elf wasted all the toilet roll!
17. Rootbeer Reindeers

An adorable arrangement out of root beer – you'll need pipe cleaners, a red pom-pom and goggly eyes.
18. Snowflake Toilet Paper
19. Take an Elfie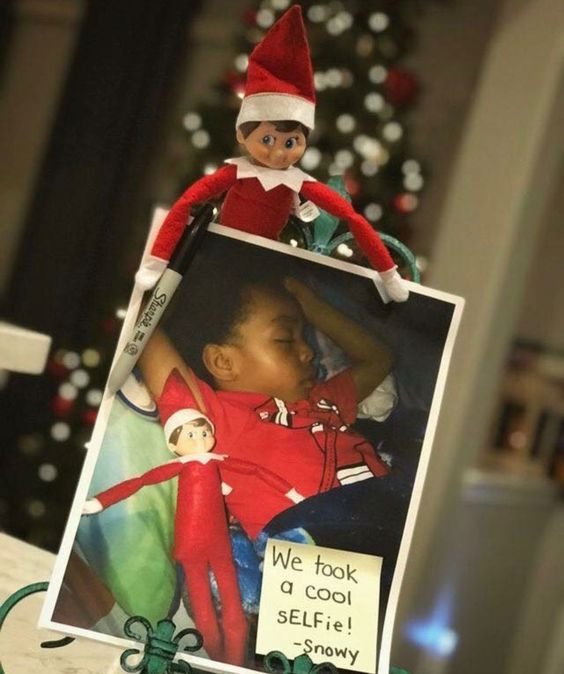 20. Lemonade
21. Pool Party
22. Give to Get

Put a basket out a couple of weeks or month before Christmas to encourage kids to give to others for Christmas.
23. Peas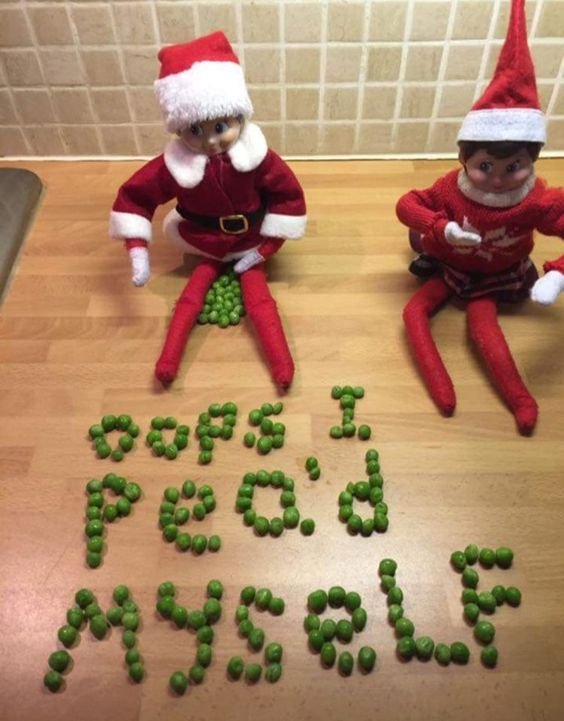 24. Nail Polish
25. Nerf Gun
26. Candy Crush
27. Skittles
28. Hiding

Naughty elf has trapped his buddy. This is an easy last minute Elf on the Shelf idea or for those nights you are just too tired or that morning you wake up to realize you forgot to move your elf.
29. Find The Hidden Treats

Kids will love waking up to this idea.
30. Tree Stall

Help the elf sell his trees.
31. Shrinking Elf Machine

How awesome is this idea? You'll need mini Oreos to recreate this idea.
32. Floss

This is a great last minute idea – and kids will get a hoot out of it.